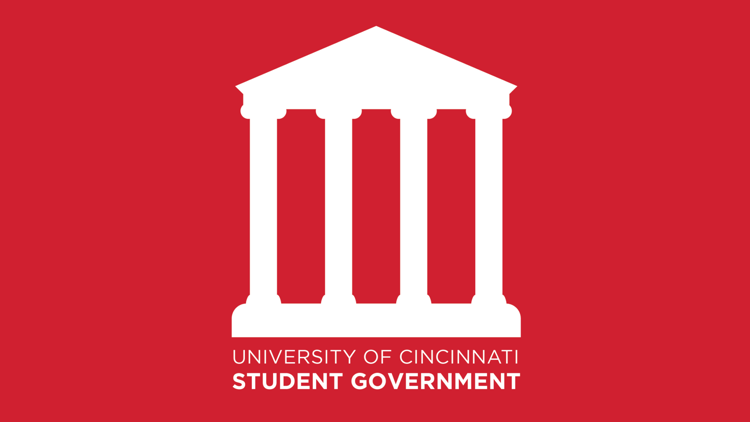 The University of Cincinnati Undergraduate Student Government (SG) confirmed two new associate justices to the student court this week, including one who was previously denied from the position earlier this month. 
Gianna Vitali, a third-year journalism and international affairs student, did not receive the required number of votes to be confirmed when she first appeared before student senate Nov. 6. 
Vitali was allowed one more opportunity to speak before senate to try and get the two-thirds majority needed to be confirmed to the associate justice position. She returned Nov. 20 alongside Schyler Ochsner, who was also nominated for the position but could not attend to the Nov. 6 meeting, to be confirmed with the other five nominees.
"I was pretty nervous going in front of the senate again, but I knew that it wouldn't be nearly as bad as the previous hearing," Vitali said. "If I hadn't received the necessary votes the second time around, I would have kept coming back to senate for as long as it took until I could be confirmed."
Vitali previously served as executive director of public relations for SG. During her time in this role, she sparked controversy after allegations of sexual assault came out against now-confirmed Supreme Court justice Brett Kavanaugh. 
In October 2018, Vitali posted a video to Twitter that showed her ripping down a pro-Kavanaugh sign that was hanging on the MainStreet bulletin board on campus. Due to her direct affiliation to SG when she posted it, she was accused of censorship and received backlash online.
During Vitali's first confirmation hearing, senators questioned her on the video and her ability to remain unbiased when deciding on cases brought to student court. Vitali assured the senate that she did not rip the poster down because Kavanaugh was a conservative judge or because President Trump nominated him, it was solely to show support for fellow sexual assault survivors and the "Me Too" movement. 
Undergraduate student body president Chandler Rankin said he spoke to Gianna the day after her first hearing and told her to return to senate to try again to be confirmed. 
"We had individual conversations with those who were in question about [her confirmation]," Rankin said, "The first time was very tense, but I talked to Gianna the next day and told her to return on the 20th."
After Vitali read her prepared statement at the second hearing on Nov. 20, the senate did not ask her any questions and instead went right into executive session to discuss the candidates. After only 15 minutes, they finished their discussion and voted to confirm both Vitali and Ochsner. 
"I was actually amazed when I got confirmed. I wasn't asked any follow up questions after my speech and executive session did not take that long either," Vitali said. "It was a great feeling being voted in and taking the oath of office."