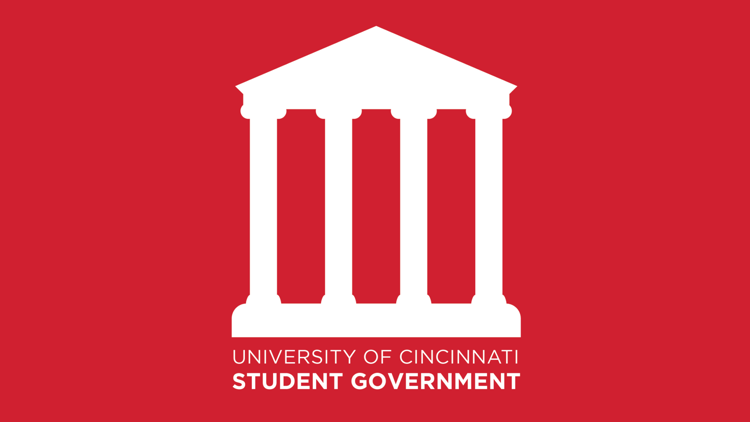 The University of Cincinnati Undergraduate Student Government (SG) will implement a new program dubbed "Mental Health Champions" on campus this spring. 
The initiative intends to better equip faculty and staff members to handle the mental health concerns of their students. It is similar to peer-to-peer programs that have been established at UC such as the Bearcat Support Network and the former Mental Health Ambassadors program. 
"This includes everything from accommodating mental health days to using inclusive language to noticing and approaching students who might be struggling," said student body vice president Abbie Smith. 
The program consists of 120 student-nominated faculty and staff members who will participate in a semester of conversation, training and education about mental health in college. They will familiarize themselves with how to recognize emotional distress, how to approach students who may be struggling and the next steps to take to ensure the well-being of students.
The initiative to combat mental illness on campus was a key platform position when Smith and student body president Chandler Rankin ran for office in March 2019. During their campaign, they addressed the lack of funding UC Counseling and Psychosocial Services (CAPS) receives compared to the number of students they serve. 
According to data from a survey conducted during the 2016-2017 school year, it's estimated that 57% of students felt overwhelming anxiety and 36% of students felt severe depression that made it difficult to function. Of these, approximately 1 in 10 students has seriously contemplated suicide. 
"The mental health crisis has become something of a nationwide epidemic, and UC's campus is certainly not immune" Smith said. "The numbers speak for themselves: we need help. Faculty and staff members are on the front lines of students' everyday lives, which makes them perfect candidates for a program like this."
The high volume of appointment requests and increasing wait times for counseling sessions was another reason Rankin and Smith prioritized education faculty on mental health training to allow them to become another resource for students. 
"CAPS has been an awesome campus partner in helping to develop this initiative," said Smith. "We'll be partnering with the Wellness Center, Bearcats Support Network and the National Alliance on Mental Illness."
The initiative has been in the works for months, including collaborations with executive director of mental health resources Michael Charlton and co-director of health and wellness Charlie Atchison. They have been working with Dr. Tara Scarborough and her team at CAPS to design the program, identifying the best curriculum and a successful implementation process. 
The student senate voted unanimously to approve a bill allocating over $3,000 of the SG budget to the program at its meeting Dec. 4. Over the next month, the planning team will work to finalize details before hosting an orientation for the program members of Jan. 7. 
"This program is by no means intended to replace or substitute professional care, but we do hope it will contribute to a more caring and healthy culture on campus," Smith said.