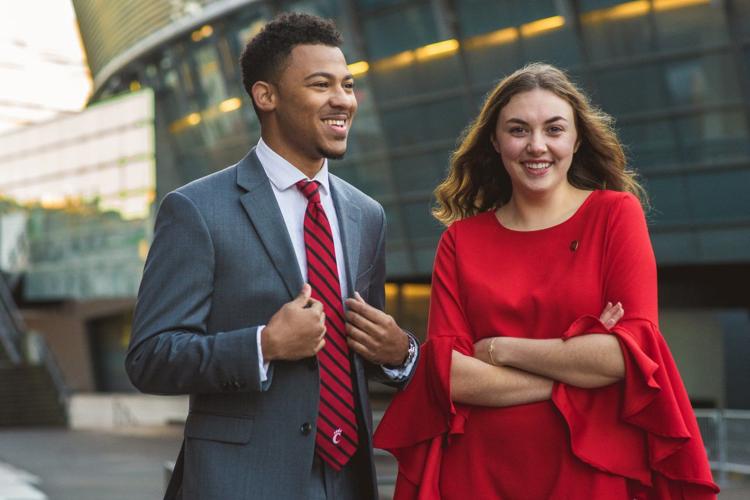 The University of Cincinnati Undergraduate Student Government (SG) will provide free Lyft codes aimed to get students to and from job interviews downtown.
The initiative, pioneered by Chandler Rankin and Abbie Smith, student body president and vice president, was a large part of the duo's campaign.
SG partnered with the Lindner Career Services Center and Lyft to subsidize rides for students looking to interview for jobs following the career fair, which will take place from Sept. 24-27. SG allocated $2,500, with an overrun amount of $2,750, for the program. 125 rides are available.
Students can request a code from SG for free Lyft rides between Sept. 24 and Oct. 31 from 7 a.m.-6 p.m on CampusLink. (Update: The program has been extended from Oct. 11 to Oct. 31 as of Sept. 23.)
Any request must be made at least 24 hours prior to the time of being requested for the ride. Approval of all submissions are at the discretion of SG. If there are any questions or concerns, SG may contact students regarding the details of the request.
"Because we have to allocate it within our budget and whatnot, it'll be up to a certain amount of students," Rankin said.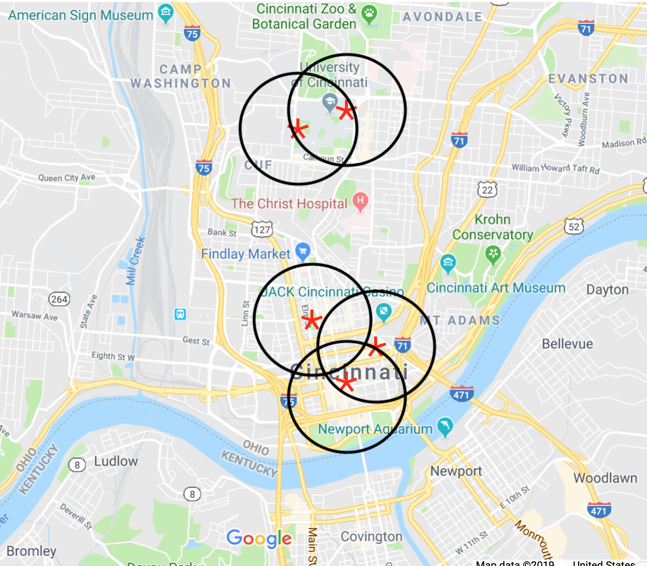 The campus pickup and drop-off locations will be Lindner Circle and McMicken Circle, whereas the downtown pickup and drop-off locations are Washington Square Park, Fountain Square and the Holiday Inn Downtown. Any destinations selected within a 0.5-mile radius of these locations with be valid with the Lyft code.
"It's specifically designed for the off-campus interview, just to alleviate that extra level of pressure on interview day," Smith said.
Rankin and Smith then reached out to Lindner Career Services to contribute to the initiative.
"We were happy to do it," said Angie Lucas, associate director of Lindner Career Services. "Anything that will help connect more students with employers, we are definitely in support of."
Lucas said she hopes the program will bring financial relief to students and enable Bearcats to connect with employers as much as possible.
"We never want a student to miss out on an opportunity because of [transportation]," Lucas said. "We're hoping that this encourages students to attend the career fair in the hopes of getting an interview, co-op or full-time job."
All requests will be monitored by Brendan Boseman, chief of staff on a daily basis. Any questions may be directed to Boseman at bosemabe@mail.uc.edu.
Lyft codes will be provided to the student's UC email provided in the application upon approval. The credit is worth $20 and will be applied to students' Lyft accounts for roundtrip use of transportation for interviews or professional meetings.
Every individual student may submit up to two submissions.
To apply for a Lyft Credit click here or follow the instructions below:
Sign in to CampusLINK and go to the "Student Government" page
Scroll down to "Forms" and select the "SG Job Interview Shuttles" form
Submit your request at least 24 hours in advance of the requested ride
Receive your Lyft Code
The career fair will be held in the Campus Recreation Center (CRC) over three days, and is designed to help employers meet their full-time, co-op and internship needs for students in a diverse set of majors.
About 170 employers and more than 1,800 students are expected to attend each day.
"Professional Day" focuses on jobs for students in the Lindner College of Business and the McMicken College of Arts & Sciences Tuesday, Sept. 24. "Technical Day" from Sept. 25-26 focuses on jobs in engineering, applied sciences and information technology.
Recruiters interview their top candidates from the fair Friday, Sept. 27.
To sign up and attend this year's career fair, tap or click here.