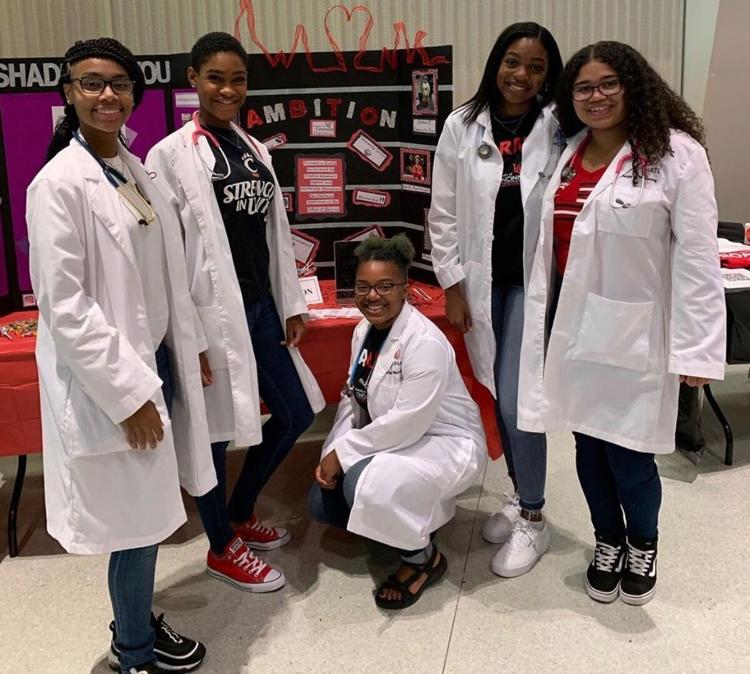 BrieAnna Reedus decided to put her passion for helping people and the television show "Scrubs" to use when she applied for the University of Cincinnati nursing program three years ago. Since being accepted, Reedus has been involved in the Darwin T. Turner scholarship program, African Cultural and Research Center (AACRC) and AMBITION, a student organization dedicated to helping minorities in the nursing program.
Through her classes and personal research, Reedus learned more about racial disparities in the medical community.
"I have a passion for eradicating health disparity," she said.
The Black community is disproportionately affected by illness. According to Hopkins medical center, Milwaukee's African American population makes up 70% of all COVID-19 deaths, even though African Americans only make up 26% of the population. In Chicago, Black people make up 50% of all positive COVID-19 cases even though they are only one-third of the population.
Medical racial disparities existed long before COVID-19. For example, during the Tuskegee Syphilis Study, Black men with syphilis were not offered to be treated with penicillin, which was the recommended drug at the time.
"America has a long history of mistreating Black people in studies," Reedus said.
Racial imbalances in the medical community extend well beyond illness; they're also revealed through a lack of representation of Black nurses. According to NCSBN, only 9.9% of nurses are Black, compared to the 75.4% White nurses. This imbalance exists in the classroom as well.
"I can count my non-white classmates on my hands," said Reedus. The racial imbalance in the classroom can cause students to feel uncomfortable or experience microaggressions.
"[Microaggressions] can happen in the classroom. People will ask, 'Are you in Nursing or Pre-Nursing? Or, do you go to UC Blue Ash?' even when I said UC Nursing," Reedus says. "Freshman year, we were talking about the program Transitions - a program for Black freshman - and one girl in the class said she thinks we should get rid of those programs because they only create more division," Reedus said. 
Comments like these can stem from a lack of understanding of how identity-focused programs can significantly impact minority students.
AMBITION is one of these programs. Established in 2014 with 26 current members, it is a community for minority students in the nursing school to lean on each other during school stress. 
"It's about creating a space where you can be with people who look like you," said Reedus.
"It's a place to get together and understand what you're going through in school," said Zoë Hardaway, AMBITION's treasurer. 
Reedus thinks programs like AMBITION are the step in the right direction to amplifying Black voices and allowing them to thrive.