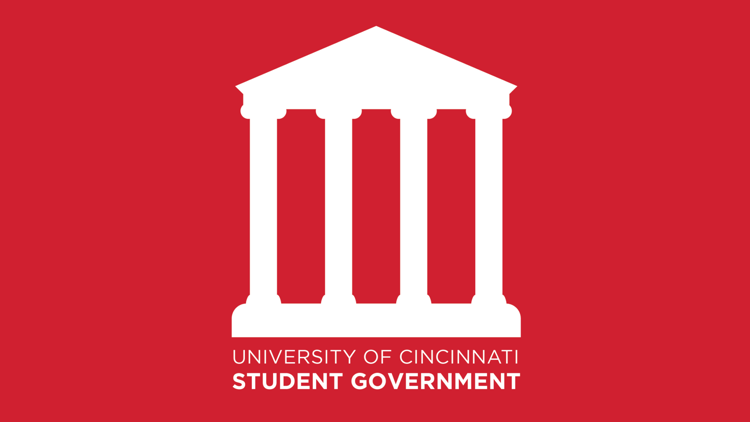 In a statement of solidarity released on May 31, The University of Cincinnati's Student Government (SG) called for unity in acknowledging the racism across the country, revealed through the murders of Black individuals by law enforcement.
The statement comes after cities across the nation have been protesting and demanding justice for George Floyd and other Black Americans killed by police brutality.
Video circulated showing Officer Derek Chauvin of the Minneapolis Police Department keeling on Floyd's neck until Floyd appeared to lose consciousness. Floyd was taken by ambulance to Hennepin County Medical Center where he was pronounced dead.
"As an organization, we refuse to turn a blind eye on the racial injustices happening each and every day in our communities," the statement said. "We acknowledge the role that our organization has played in the past in silencing marginalized voices and are actively taking the steps to recruit and celebrate diverse perspectives. Undergraduate Student Government stands in solidarity with Black students at the University of Cincinnati and will continue to use the platform that we have to support and defend the Black community campus."
The statement also called for the university to commit to:
Guaranteeing all students feel safe on campus by listening to their concerns and recognizing their experiences.
Protecting identity-based spaces and organizations on campus by ensuring that they continually receive the funding necessary to support their students fully.
Holding the University of Cincinnati Police Department accountable for their actions by continuing to properly train their officers to eliminate implicit bias.
For those seeking additional support, SG cited campus resources like Counseling and Psychological Services (CAPS) and identity-based spaces and organizations like the African American Cultural and Resource Center (AACRC), the Office of Ethnic Programs & Services, the LGBTQ Center and the Women's Center.
In addition, a letter circulated by student leaders at Colorado College has been signed in solidarity by SG President Logan Lindsay.
Addressed to Erica MacDonald, United States Attorney for the District of Minnesota, and Michael Freeman, Hennepin County Attorney, the letter calls for a thorough investigation into the death of Floyd.
In addition, the letter requests that all evidence, including video evidence, be secured and asks that involved officers' past involvement in other cases of misconduct be considered. Finally, the letter asks that the officers involved be charged with the murder of Floyd.
"George Floyd's death is yet another instance of police violence and excessive force resulting in the unnecessary, inhumane, and untimely death of a black person," the letter states. "We implore you to conduct a thorough investigation at the local, state, and federal level and to hold all those involved in Mr. George Floyd's death accountable. We urge you to seek justice."