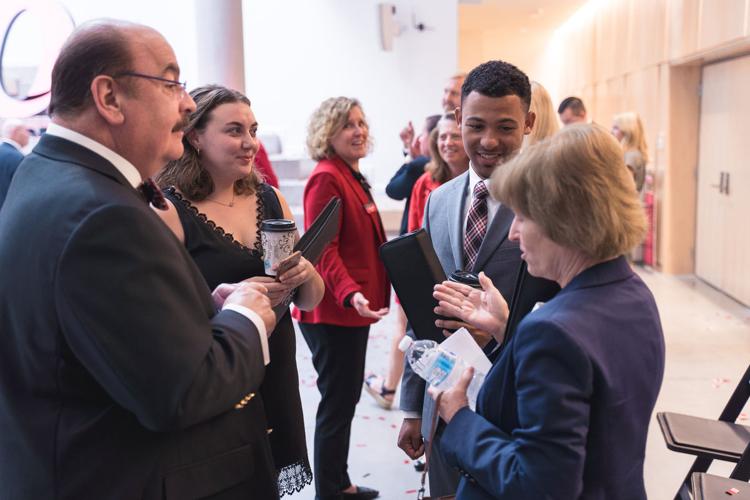 The University of Cincinnati's Undergraduate Student Government (SG) recently passed a bill that will cover unexpected expenses for student survivors of sexual assault.
The Survivor SAFE Fund – which stands for Sexual Assault Forensic Exam – is an initiative by student body president Chandler Rankin and vice president Abbie Smith that seeks to reimburse survivors of sexual assault up to $150 for expenses like medical bills and medications.
SG voted unanimously to pass the bill Feb. 5 to appropriate approximately $3,500 from its budget to establish the initial fund, though external funding is also being sought. These exams are performed at a hospital when a victim comes in to be examined after an assault; its results can used as evidence in a criminal investigation.
When it was first proposed, the fund was meant to only cover the cost of this exam but has since widened its scope. The hope is to expand this coverage to take care of the cost of hospital bills, copays, medication, transportation and even new locks or damaged property, Smith said.
Applications for the fund will be anonymous, with the only information required being an M-number, a description of what's being covered, how much is being requested and proof of purchase. Only members of the Survivor SAFE Fund Committee will be able to review and approve applications.
Functionally, the fund will be similar to the Bearcat Emergency Fund, said Smith.
"This is really a reactive, additional pool of funds to remove additional burdens off of the shoulders of survivors," she said.
As it will be operated outside of financial aid, students with outstanding term bills will still be able to access the fund, said Rankin.
Sexual assaults on college campuses are so prevalent that approximately one in five women and one in 16 men are assaulted during their time in school, according to the National Sexual Violence Research Center (NSVRC). Of these sexual assaults, approximately 90% go unreported.
Sexual assault is also considerably more costly to survivors than any other violent crime, with initial medical costs averaging $2,048, according to the Maryland Coalition Against Sexual Assault.
"We recognize that this is not going to solve the problem completely," said Smith, adding that the fund is "a small step that we can take to lessen or remove those burdens."
The Survivor SAFE Fund was a key campaign promise of Rankin and Smith's 2019 platform. With their terms coming to a close at the end of the semester, the two are looking to assess their accomplishments thus far and determine what still needs to be done.
"This is a really important time for us to make sure that we're setting up the new administration for success," Smith previously told The News Record.
An application form will be housed online at UC's student victim and survivor webpage.