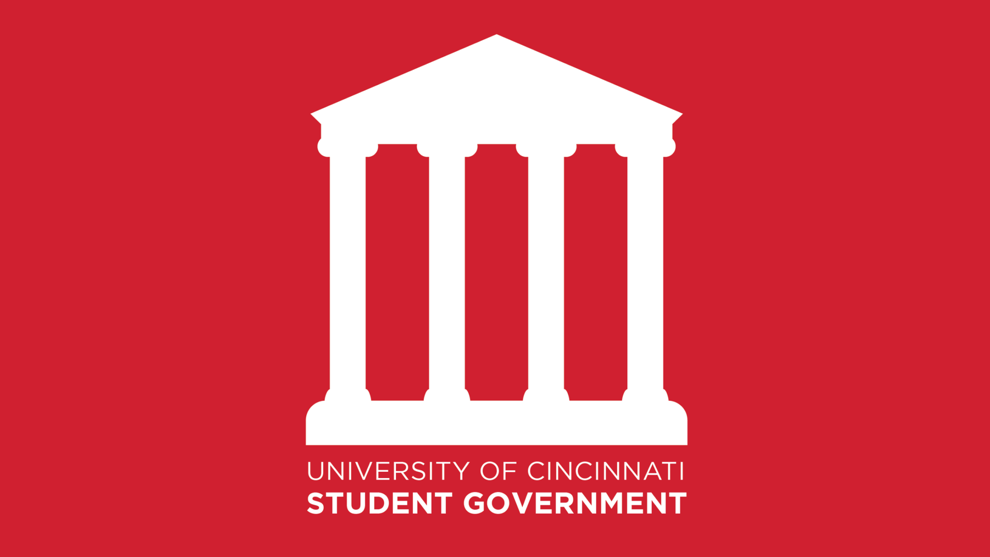 The University of Cincinnati (UC) Undergraduate Student Government (SG) announced new members of the group's executive branch at last week's meeting. 
Comprised of the president, vice president, executive staff and cabinet, this branch is responsible for "the execution of legislation from the Student Senate, as well as acting as liaisons between Student Government and all areas of campus." Certified by their peers on Feb. 9, these nominees will become regular fixtures at SG meetings from their admittance, onward.
The new directors included Hetal Modi, a second-year information technology student, as co-director of transportation, Brenden Pulte, a third-year political science student, as director of off-campus housing, and Preet Khimasia, a first-year finance student, as co-director of academic affairs.
"I've wanted to get involved in government since freshman year," said Pulte, later stating his lack of on-campus housing arrangements made the aspiration difficult to achieve.
Modi's comments echoed Pulte's sentiments. "I love networking and meeting people. Giving back to the school that gave me so much," she said, adding, "I'm not anxious about having new responsibilities, as I'm an immigrant living by myself in the USA, plus I like to keep myself busy."
When later asked by The News Record for comment, two nominees, Modi and Pulte, responded. 
Both Modi and Pulte interviewed for the role of co-director of transportation, with Pulte eventually conceding. "I was really hoping to get transportation," said Pulte, calling himself a "big advocate when it comes to transit." 
Nevertheless, each one feels they've landed in the correct spot. 
Pulte recognizes that transportation and off-campus housing intersect, stating, since he's spent most of his academic career living off-campus, he knows the challenges these students face. 
"Getting around is something inseparable from being off campus," Pulte said. "I think I could make a big difference." 
Travel similarly preoccupies Modi's mind. "We're currently working on initiatives to find cheaper ways for students to get to campus and travel around campus."
Most of all, both are thrilled to begin working and using their newfound influence to help members of the UC community.