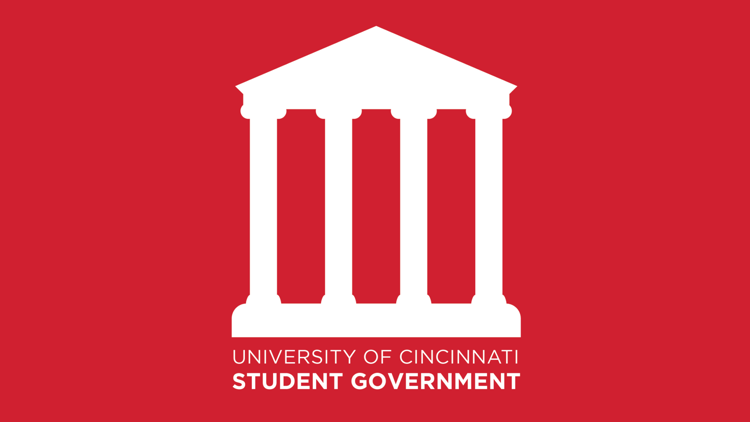 The University of Cincinnati Undergraduate Student Government (SG) has elected a new senate speaker.
Emily Sprunger, a fourth-year architecture major, won the election against fellow nominee and senator Connor Herbert for the position in a close election held Wednesday, Oct. 23.
Previous speaker Emma Rich chose to resign last week because of personal matters that prohibited her ability to fulfil her responsibilities. 
"We are sad to see Emma go as a dynamic member of our team," said Makayla Stover, SG press secretary. "However, we wish her all the best and give her our full support as she tends to some things in her life that we know are more important than her role in student government right now."
Sprunger ran on a platform based on forward progress and organization. She has been tested online on how to run senate meetings in accordance to Robert's Rules of Order, the most widely practiced manual for parliamentary procedures in the United States. 
Sprunger plans to run re-orientations for senators who may need a refresher on the fundamentals of senate along with having special order presentations to keep SG informed on campus issues and initiatives. 
Sprunger first became involved with SG during her freshman year. She started off in various committee chair positions for the tribunal for the college of Design, Art, Architecture and Planning (DAAP) and SG cabinet committees. She was a DAAP tribunal senator for four semesters before becoming the co-director of the Student Government Mentorship Program, in which SG members work with first-year students to introduce them to what SG entails and how to get involved. 
Responsibilities of the speaker includes leading the weekly senate meetings, forming bills and initiatives and aiding constituents to enhance the senate experiences for members and students. Sprunger will be responsible for ensuring the senate meetings stay organized and run smoothly as well as distributing reports and notifications.
"We are in student government to enhance the student experience," Sprunger said. "As Speaker, I want to be a tool for my peers to create positive change on campus."
Sprunger decided to run for the speaker position to become more involved with the Senate and weekly procedures of student government. With her previous experience in SG, it should be a natural transition, she said. 
"I hope to continue the great work of our previous speakers," Sprunger said. "I want to bring a more collaborative approach to the room that helps promote new initiatives and effective communication."