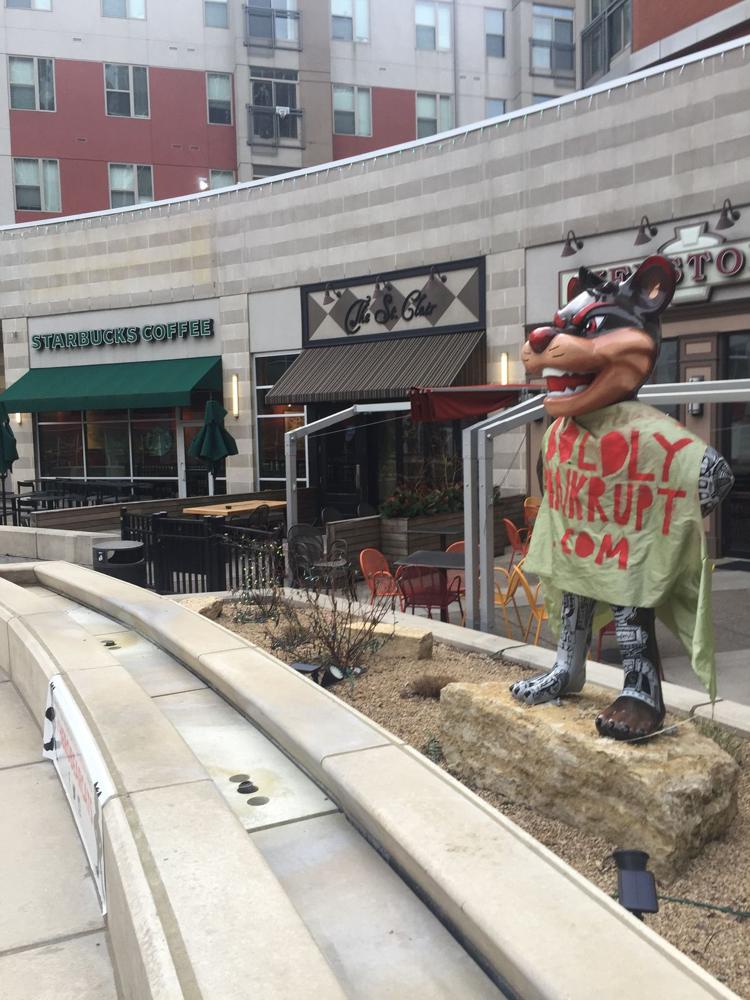 Several student organizations at the University of Cincinnati have partnered to create a website that brings attention to what the groups have claimed to be irresponsible spending habits.
Four organizations — Fossil Free UC, the Roosevelt Network, UC Young Democratic Socialists of America (YDSA) and the Sustainable Fashion Initiative (SFI) — have united to form the Activist Coalition, a community of progressive organizations on UC's campus fighting for local justice.
The coalition subsequently started a project, dubbed "Boldly Bankrupt," and created a website to raise awareness, combat financialization at UC and demand accountability from the UC Board of Trustees and other university officials.
"The goal of this website is to get the word out [and] I think it's been successful so far," said Ben Lewton, outreach coordinator for YDSA and coordinator for Fossil Free UC. "We haven't even done any marketing for it yet, and people are spreading it all over social media. The ultimate goal is to get a majority of students on board."
"Boldly Bankrupt" is constantly updated and is intended to be a student and faculty resource, he said. The website features university contact information for UC representatives, including student delegates, members on the board of trustees and leaders on the Student Advisory Committee on the University Budget (SACUB).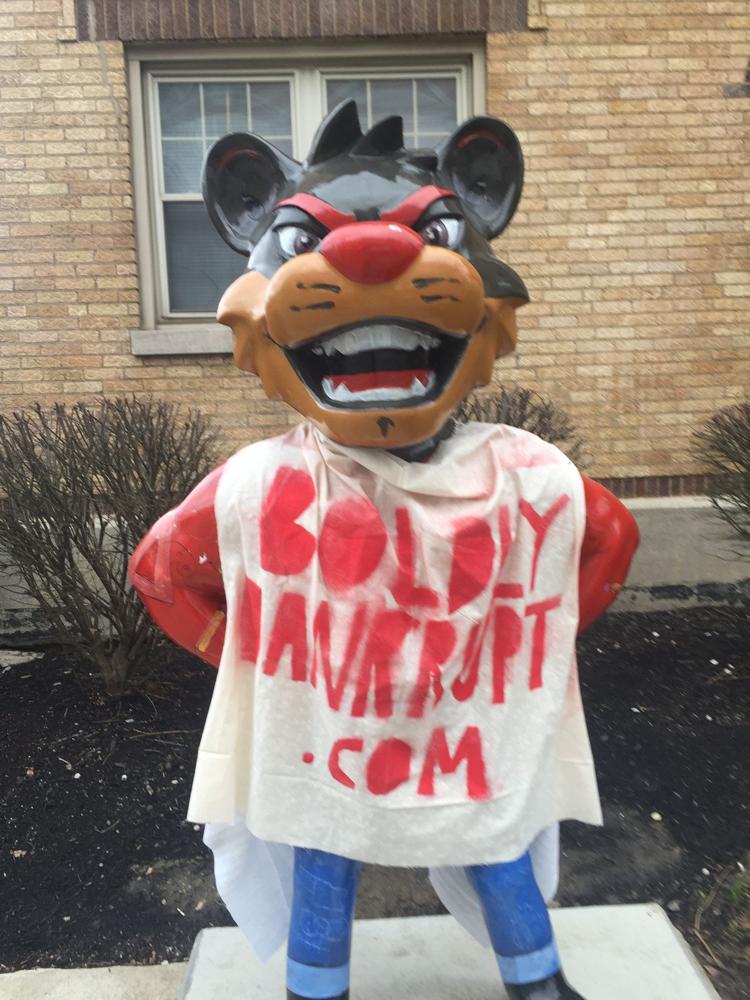 "Not only is this intended to be a wakeup call for students, but it's also a resource for them to go to their student representatives or to the administrative representatives and actually do something about it," Lewton said. "It is a resource that's intended to connect students [and] to help them navigate all the 'red tape' at UC."
He hopes the university administration will hear student outcry and make changes regarding spending. Faculty, including multiple deans, have approached administration concerning the issue — to no avail, Lewton said.
"We're the last chance with the last major demographic at a school who has the say where our money is going," Lewton said. "It's all on the students now to come together and do something about it — that's the ultimate goal."
Emily Herrmann, secretary and co-director of community outreach for the Sustainable Fashion Initiative, said the SFI joined the Activist Coalition because, as a progressive group, they want what's best for everyone. In addition, they contributed to "Boldly Bankrupt" on a platform of sustainability, she said.
The SFI's main concern is protesting UC's renewed contracts with Gildan, the clothing company that produces the university's t-shirts, and Aramark, the company that provides food for UC's dining halls. Herrmann claims that both companies use slave labor.
"We're hoping that UC cuts ties with both of those companies, or work on a better way of outsourcing our t-shirts, our food and basically just all of our products," she said.
Hermann said she hopes UC will not dismiss the Activist Coalition as a "radical" organization. The coalition is simply working in the interest of students and faculty to stimulate change, she said.
"I know that we seem sort of like anti-UC, which we're not at all — we're all UC students and we just want what's best for the university and what's best for us; we don't think there's anything wrong with asking for more from our universities," Hermann said. "We hope that they receive us in a way that makes us legitimate so we can work together and cooperate on goals that would suit everyone better."
So far, the coalition has received positive feedback from students, faculty, and alumni concerning Boldly Bankrupt, according to Abby Stidham, president of Leaders for Environmental Awareness and Protection (LEAP) and coordinator of the Activist Coalition. The group gets new testimonies almost every day, currently totally roughly 100, according to Stidham.
Although the activist group has not heard from any university officials as of yet, Stidham said she hopes UC will be more transparent with spending.
"The fact that we made this website means that they're not being transparent enough," Stidham said. "We want oversight and we want to ensure that this reckless spending can no longer continue."
Students are resisting, she said, and asking questions of where their money is going and of who is in control. She said she encourages students to do more than simply question UC.
"Join any of these groups to make your voice heard," she said. "Voice your opinions, and not just through our website — go to people, and make things happen."