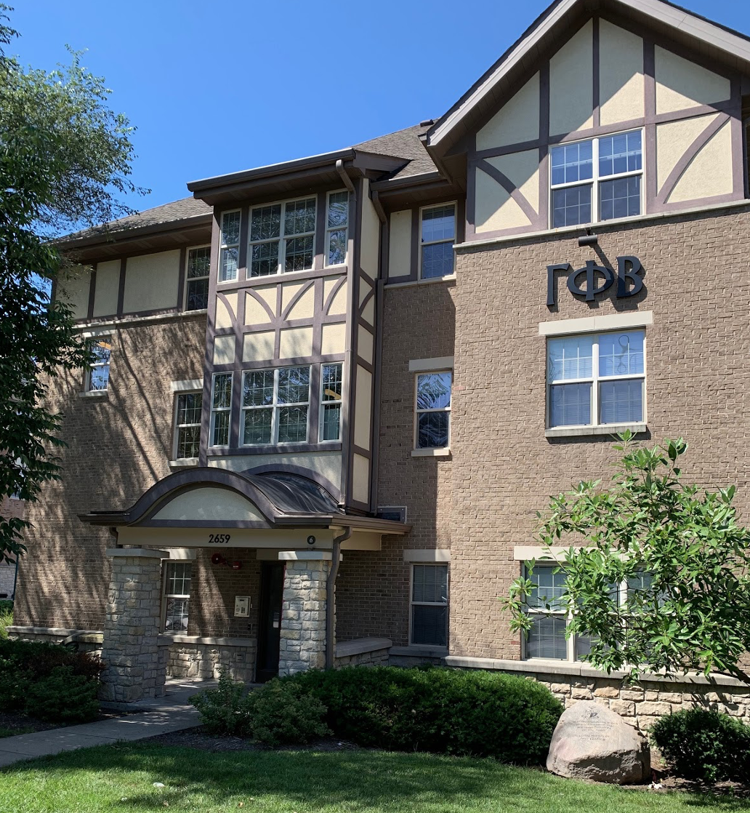 Around this time of year, many women on campus begin to go through formal recruitment. However, the sorority houses will look a little empty this season as they prepare for virtual formal recruitment.
Not only is recruitment all online, but it is also only taking place one weekend, Sept. 9–13, rather than the usual two weekends.
Grace Miller is a third-year student involved in Zeta Tau Alpha, who, like many, is disappointed in all-online recruitment.
"Usually, we spend the two recruitment weekends together as an entire chapter," said Miller. "We eat, we laugh, we cry, and we really bond as sisters. I will miss that this year."
At Gamma Phi Beta, Micaela Goldstein is the new member educator. She says recruitment will be nothing like they have ever done before.
"Usually, we are used to girls flooding into our house back-to-back weekends during all types of hours, but the house will be pretty quiet this year," said Goldstein.
The preference round—an intimate moment during the process—will also be taking place online. Like Goldstein, many are afraid that having online recruitment will be very challenging to make connections and have deep conversations.
"Online recruitment could be difficult because as a recruiter, one of your main jobs is just to connect with people," said Goldstein. "I still have full confidence that the girls in our sorority will be able to make true connections through Zoom. As a communication major, I'm not a huge texter. So, I love to call and FaceTime, and I feel that a conversation on FaceTime is just as deep as one in person."
Recruitment will take up a large chunk of time for anyone going through it. According to UC's College Panhellenic Council, 20 hours will be spent on Zoom formally recruiting this year.
Miller claims it doesn't feel as long as it looks on paper. "When you are having a good conversation, time flies by," Miller said. "We also usually talk to more than one woman per round, and it often feels like there isn't enough time."
In her new role, Goldstein's main duty is to plan the biggest sorority celebration on campus: bid day. Bid day is the giant gathering that happens the morning after the last round of recruitment. This is where the women going through recruitment find out which house wanted them as a new member. Usually, there is music blaring throughout Stratford Heights, glitter and confetti in the air and laughter throughout every house. This semester for Gamma Phi Beta, as well as other houses, there won't be an in-person bid day.
Goldstein was disappointed to learn that as the new member educator, a position she competed for, nothing would work as she had planned. The bid day celebration she planned in her mind was never going to become a reality.
"One of my duties is to make bid day the most amazing day for everyone," Goldstein said. "Another [duty] is to put all the new members through our eight-week new member lessons, which can kind of be a freefall sometimes for new members. Now, I have the harder job of trying to connect with people who I might never meet in person until 2021, and still be able to form connections and give them all the information they need to know, like what their responsibilities include when joining a sorority."
Goldstein is accepting the reality of being all online and is looking to the future to see what more she can do to make bid day fun for everyone. She is making bid day mandatory for all members and encourages her sorority sisters to dress up and take pictures with their roommates who are also in Gamma Phi Beta.
Goldstein and Miller are both looking for the positives, despite the circumstances.
"There's a slight advantage to not technically having the girl you're talking to right in front of you, there's a sense of ease, which can make things more authentic, but it is for sure a learning process for us all," said Goldstein.
"I am most looking forward to getting to meet a bunch of new women, but I am especially excited to have a safe way to meet new people," said Miller.