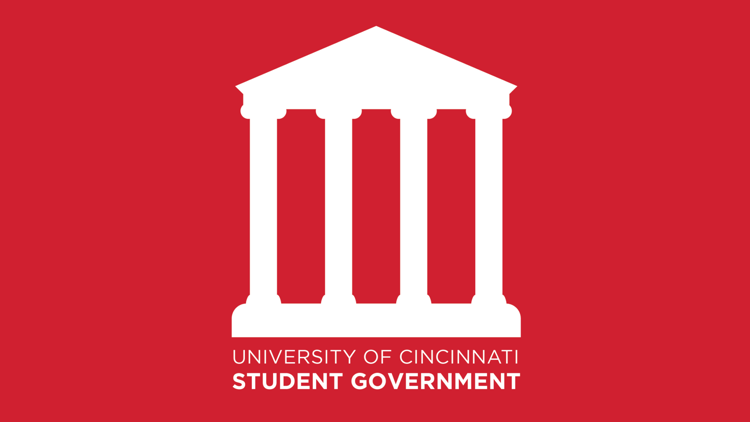 The University of Cincinnati Undergraduate Student Government (SG) is working to make the university easier to navigate for students with accessibility needs by improving signage on campus.
In coordination with UC's Americans with Disabilities Act (ADA) Task Force, the initiative will assist those students with mobility aids by placing signage on campus that displays the most accessible route to their destination.
Citing a lack of visible signage on campus, the initiative is seeking to implement a pilot program with a focus on eight specific areas on campus, said at-large senator Sivani Alla, who is sponsoring the initiative for SG.  These eight areas include Library Square, the Richard E. Lindner Athletic Center, the Geology-Physics Building, the McMicken Hall staircase, the CCM staircase, Clifton Court Pavilion, Memorial Hall and the Mary Emery Hall passageway.
"We wanted to implement signage across campus in major high traffic areas that had stairs, but no visible pathways that were accessible," Alla said.
The pilot program will eventually be narrowed down to only a couple of the areas mentioned, she added.
Having to use a wheelchair to navigate campus has not been easy, said Babaljit Kaur, a fifth-year student who also serves as director of accessibility resources for SG.
"During my time here at UC, I've seen that it is kind of hard to navigate campus and there really isn't any signage," she said. "It's kind of like very trial and error."
Alla and Kaur have been working with the university's ADA Task Force since last semester in effort to implement the initiative. While the initiative was originally pitched with mobility impaired students in mind, additional signage is of benefit to everyone on campus, said Kaur.
"I felt like this was something that would help students and not only students, but also visitors and overall just make it easier for everyone," she said.
The new signage will also have QR codes that link pedestrians to the website of UC's office of accessibility resources, where they will be able to see a full map of the university, as well as where to locate additional resources on campus, Kaur said.
"One of my office's roles is to respond and identify solutions when a student faces a barrier to access, whether on campus, online, or in the classroom," said Heidi Pettyjohn, executive director for accessibility at UC.
"I think one of the biggest challenges that we all face at UC is how big it is and the fact that it is a pedestrian campus; if you're a visitor or even someone who has been here a long time, you can find yourself in an area that you're just not familiar with," she said. "And that is what I think these students are trying to address with this initiative."
While Alla and Kaur are still in talks with the university to launch the initiative, they hope to unveil the pilot program the week of March 9 — coinciding with their upcoming Awareness for Abilities week event.