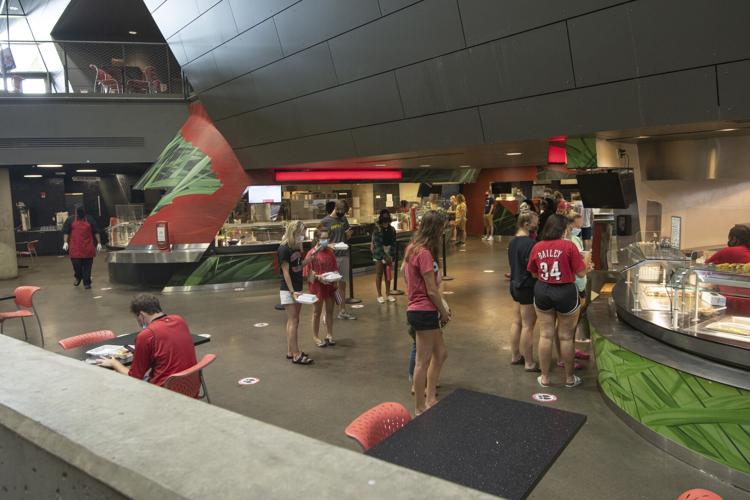 The University of Cincinnati's (UC) Undergraduate Student Government (SG) is looking to provide students living in residence halls with reusable cutlery.
Scheduled for a vote on Oct. 7, the bill is meant to reduce the amount of plastic waste that the campus generates, according to Student Body Vice President Karl Dierking.
A total $3,300 will be allocated from SG's budget for the 2020-21 school year to finance the initiative.
If passed, the cutlery will become available in early November, but only to students living in residence halls.
SG and UC's office of Resident Education and Development (RED) have determined that residence halls will be the primary distribution of the cutlery, though they are still working out specifics, Dierking said. Since SG is functioning with a reduced budget this year, there will be a limited number of sets to give out – exactly 600.
Why only students in residence halls? Dierking said it is because "students in residence halls are utilizing the [plasticware] much more often than other students are, so as far as the use and the effectiveness of it goes, it's great."
Reducing plastic waste was one of Dierking and Student Body President Logan Lindsay's platform points when running for SG's highest office.
Research shows that the average college student produces around 640 pounds of solid waste each year, which includes about 500 disposable cups and 320 pounds of paper. Assuming that each of those cups is accompanied by one set of disposable cutlery, by giving out 600 sets of reusable cutlery, SG is preventing around 300,000 disposable cutlery sets from ending up in a landfill.
Students who receive cutlery will also have to sign a sustainability pledge ensuring their dedication to the improvement of the university's environmental impact the proposed bill states.
In addition to the cutlery, students will be given a reusable bag, recycling bin and information about where to dispose of their recycling in each resident hall.
"The best thing that you can do as far as plastic goes and the sustainability of our planet is reduction," Dierking said. "This is just one tiny step that we as students at UC can make."