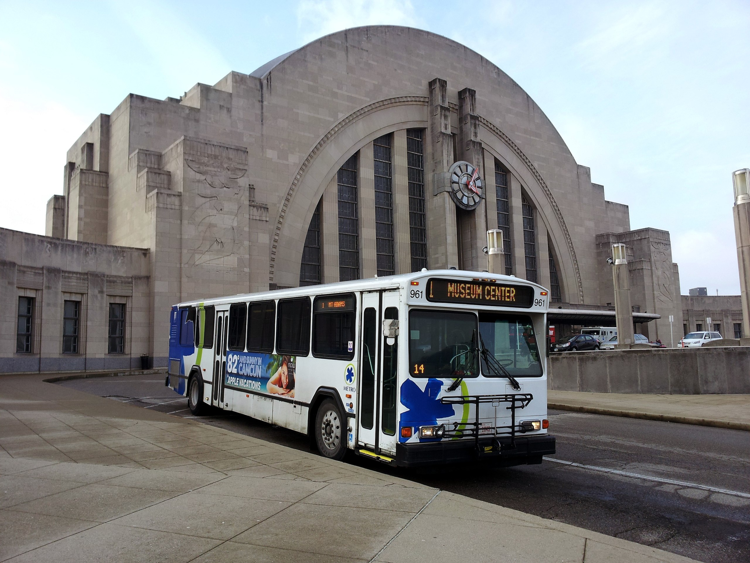 The University of Cincinnati Undergraduate Student Government (SG) is sponsoring a program aimed at introducing more students to the Cincinnati Metro.
The Metro Ambassadorship Program will focus on giving the student body more insight into how the Metro works, by recruiting students already familiar with it to act as "ambassadors," said student body vice president Abbie Smith.
SG began conversation with Metro CEO Darryl Haley last fall with the intention "to create a bridge" between those students who are regular or everyday riders and those who may have never ridden the Metro, she said.
"How can Metro offer better systems, offer better plans or programs, or whatever it may be, to attract more ridership from UC students?" added Smith.
The details of the program are still being hashed out, she said. "At this point we're kind of just putting the word out there to see if there are students who are interested," she added. "Our next step is to formally identify those students and get trained and ready to go for the fall semester."
Smith hopes that these ambassadors will be students not just affiliated with SG, but from all corners of the university.
"We definitely want to make sure that we're reaching a broader community of students through this ambassador program," she said.
Metro already offers a "EZ-Ride Discount Card" which gives UC students and employees access to its services at a discounted price of $1 per ride.
"I think that the main reason that we don't have really high ridership with the Metro is that students don't know that this program exists, and students also don't necessarily feel super familiar with the Metro," she said, adding that SG hopes to familiarize students with both.
With the majority of the city's commuters driving themselves to and from work every day, the Metro has seen a dramatic decline in ridership of approximately 4 million riders since 2012, according to a report from the Cincinnati Enquirer.
Even still, Smith believes that the Metro offers a number of benefits to UC students.
"It's a really budget friendly option which I think students, for sure, would benefit from," she said. "Additionally, it's a little bit more of a sustainable option for students as opposed to driving yourself."
"But I think there's also just a sense of connectedness to the Greater Cincinnati community that comes from public transportation and realizing how easy it is to get around the city," she added. "Especially for first-year students who might not have a car on campus."
The program is hoping to have ambassadors recruited by the end of spring semester, with the official launch coming sometime in the fall, said Smith.