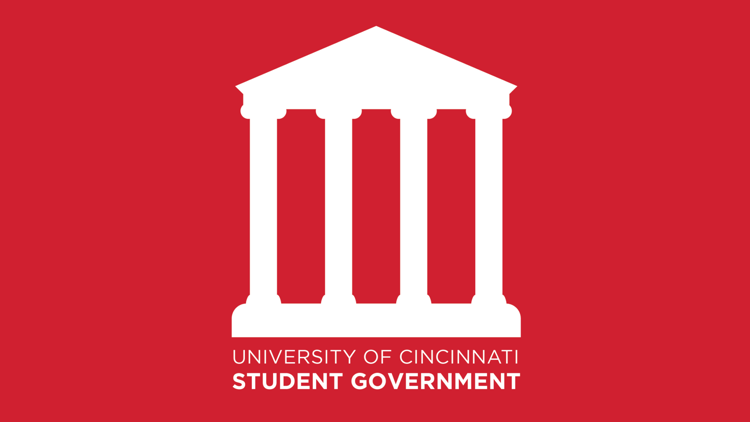 The University of Cincinnati's (UC) student leaders are gearing up to distribute thousands of reusable face masks to on-campus students. 
On Aug. 26, UC's Undergraduate Student Government (SG) unanimously approved the appropriation of $4,658 toward the purchase of 3,000 reusable face masks.
SG has already ordered the shipment of 3,000 masks, which are expected to be delivered by Sept. 4. The masks will come in three colors – black, white and red. 
Starting the week of Sept. 1, students will be able to pick up masks from various outdoor locations on campus. Volunteers staffing the tables will follow social distancing and public health guidelines.
To ensure that no physical contact occurs during the distribution process, students will pick up their masks from a sanitized surface. 
SG is currently working with the university's office of student affairs to ensure that specific procedures are being followed to allow for the distribution of masks on campus, Student Body President Logan Lindsey said. "We're following very clear instructions and guidance to make that happen." 
The initiative is aimed at alleviating the financial burden on students as well as increasing the availability of masks on campus to better uphold the university's mask mandate. 
As part of the university's return to campus, students are required to wear face coverings at all times, except while eating or in a private room. 
Though students have largely been following public health guidelines, the university recently issued a reminder that those not following guidelines will face disciplinary action, citing reports of off-campus parties and social gatherings. 
"There is a misconception that because you're young and healthy, you will not get sick," said Dr. Carl Fichtenbaum, a professor of clinical medicine at UC. 
Wearing a face mask greatly prevents person-to-person transmission of the virus through coughs or sneezes and even provides a limited amount of protection from contracting the virus, he said. 
"If you are sick and you don't know it, if you're infected and you don't know it, it really does prevent you from as easily spreading things to another person," said Fichtenbaum.
A week into the fall semester, the university recorded 78 positive cases of COVID-19 within the campus community. The university's COVID-19 dashboard will be updated weekly with aggregate data aimed at observing and analyzing the spread of the virus on campus. 
"All of us are responsible. That includes students, faculty, staff and even visitors," Executive Director of University Health Services Kim Miller said in a statement on the university's website. "The only way this works, the only way we stay on campus and have a sense of community is if we behave like a community, and everyone does their part."