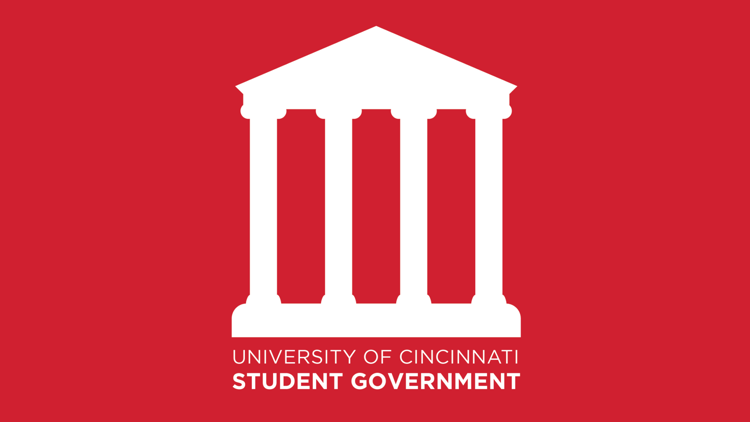 Student leaders at the University of Cincinnati (UC) are set to move forward on a diversity and inclusion assessment following continued debate.
The Undergraduate Student Government (SG) passed a resolution, during its regular senate meeting Oct. 14, in support of a university-led diversity and inclusion assessment.
The assessment will be carried out by Executive and Assistant Directors in the Office of Gender Equity and Inclusion Matt Olovson and Dy'an Marinos.
Student leaders expect the assessment to conclude by the end of fall semester, allowing for recommendations to be implemented during spring semester 2021.
This bill comes as a response to a demand from the Black Round Table that SG conduct a diversity and inclusion assessment similar to an external assessment that was conducted in 2016.
That assessment laid out nine recommendations aimed at bettering diversity and inclusion within the organization.
The Black Round Table initially proposed hiring Make It Plain Consulting LLC, which specializes in human resources consulting and handled the 2016 assessment.
Senators voted last week to table the bill to allow for further discussion between the Lindsay administration and members of the Black Round Table.
Kish Richardson, president of the United Black Student Association, previously said members of the Black Round Table were not invited to conversations between university officials and SG regarding the internal assessment.
Richardson said he had since received a communication regarding the internal assessment, but added that a week was not enough time to hash out the Black Round Table's concerns.
"These conversations are conversations that could have happened in the past month," Richardson said. "And we are again asking to have the opportunity to include the original issuers of the  demand in the conversation."
Gerald Crosby, a member of SG and founder of the Black Round Table, expressed concern that an internal assessment would not be adequate.
However, Student Body President Logan Lindsay has argued that the internal assessment is more extensive than the external alternative and is also more cost effective, considering SG is facing pandemic-related budget cuts. 
The university is offering to conduct the assessment free of charge, while Make It Plain Consulting has estimated a cost of $5,500. That would comprise approximately 15% of SG's fall semester budget, Lindsay said.
Senators have proposed searching for a more cost-effective external assessment, but neither party has proposed an alternative.
Ultimately, the bill was amended to ensure that the final assessment is agreed upon by both SG and the Black Round Table.
Despite this, some were not enthusiastic about the outcome of Wednesday's vote.
"Again, this is not what we asked, it's not how we wanted it to go," Crosby said. "So, I'm not by any means excited or happy, but I am, I guess, satisfied that we are moving forward."