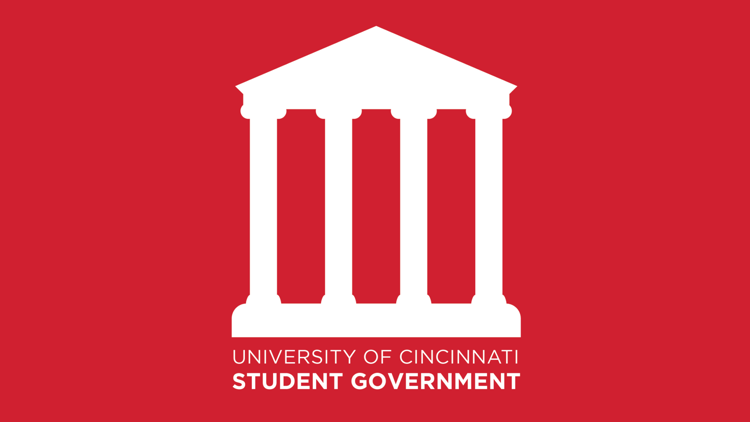 After a turbulent debate that at times ran in circles, student leaders at the University of Cincinnati (UC) decided to table discussion on a university-led diversity and inclusion assessment, amid concerns from members of the Black Round Table.
The Undergraduate Student Government (SG), in its regular senate meeting Oct. 7, opted to table a resolution in support of an internal diversity and inclusion assessment led by university officials.
This bill comes as a response to a demand from the Black Round Table that SG conduct a diversity and inclusion assessment similar to an external assessment that was conducted in 2016.
That assessment laid out nine recommendations aimed at bettering diversity and inclusion within the organization.
The Black Round Table initially proposed hiring Make It Plain Consulting LLC, which specializes in human resources consulting and handled the 2016 assessment.
Given financial constraints as a result of pandemic-related budget cuts, the Lindsay administration opted to instead propose an internal assessment handled at no charge by Office of Equity and Inclusion Executive Director and Assistant Director Matthew Olovson and Dy'an Marinos.
Make It Plain Consulting quoted the cost of its assessment at $5,500. That would comprise 15% of SG's total budget for the fall semester, Student Body President Logan Lindsay said.
"We hear that these things are important to not only senate, but the student body, and we want to make it a priority for our administration," Lindsay told members of senate Wednesday.  
Kish Richardson, president of the United Black Student Association, said members of the Black Round Table were not invited to conversations between university officials and SG.
"These are conversations I would have liked to be a part of," Richardson said, adding he was not aware of the shift to an internal assessment until a week ago.
"This isn't to discuss whether or not the internal assessment is up to the standards, it's to discuss why this communication was not had," he said.
However, Lindsay said the lack of communication was the fault of the Black Round Table, noting the last meaningful update SG received regarding this demand was on July 30.
"When you demand something from an organization, and you put that expectation out there publicly, it looks in the public eye that we're not adhering to it, that we're not making it a priority," he said. "So after many months of waiting for us to receive this response and not hearing any updates, it made it very clear that we needed to act."
Senators, for their part, blamed both parties for the lack of communication.
Richardson asked for senators to table the resolution bill for discussion next week. "If the bill is passed today, we don't have a choice," he said. 
Lindsay, on the other hand, was not in favor of postponing the vote, as that might also delay the timeline for the assessment's completion.
Cost considerations aside, UC's proposed internal assessment is arguably more extensive than the external alternative, Lindsay said. But it may also take more time to finalize.
Make It Plain Consulting stated that its assessment would take about a month to complete.
UC's assessment is expected to be completed by early December, potentially longer following senate's decision, giving the current administration less time to act before their term expires in March.
Following a lengthy back-and-forth on the virtual senate floor, student leaders ultimately decided not to vote on the bill. It will be brought back for discussion at the next senate meeting on Oct. 14.