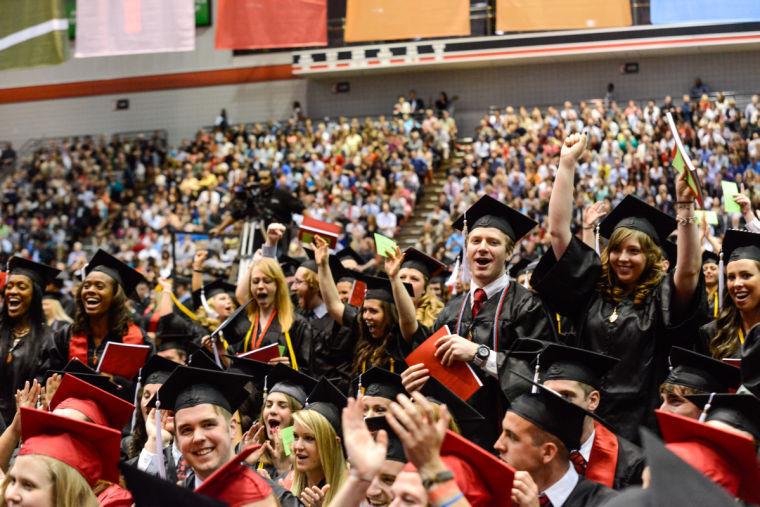 Student leaders at the University of Cincinnati (UC) decided to table a resolution on Wednesday opposing officials' decision to hold virtual commencement because of the coronavirus pandemic. 
Student Body President Logan Lindsay said the bill was no longer needed after officials announced in a March 1 email they are planning on holding an on-campus ceremony for graduates as well as the possibility of hosting a limited number of guests. 
"We have received that commitment from student affairs as well as the commencement office," Lindsay told senators during a March 3 meeting. 
The bill was tabled indefinitely as a result of the university's acknowledgment of student concerns and reversal of officials' initial course of action.
Internal Holdover Senator Connor Herbert did question whether SG should err on the side of caution and hold a vote on the resolution, but ultimately didn't object to tabling the bill. 
Lindsay emphasized the importance of  "strategically" passing resolution bills, saying "the less that we pass the more impactful one is." 
The debate surrounding in-person commencement largely revolves around the university's willingness to bring in thousands of spectators to Nippert Stadium during the American Athletic Conference championship football game in December. 
Lindsay previously said that he "wholeheartedly" disagrees with the university's reasons for holding ceremonies virtually and spoke out against the decision during a Feb. 23 meeting of the UC Board of Trustees. 
An online petition started by UC students has garnered more than 5,000 signatures in support of allowing in-person graduation.
"The University of Cincinnati has an obligation to properly celebrate their graduates the same way they celebrate their money-making sports teams," the petition reads.  
Officials have said that a plan for in-person commencement is in progress, but students are still being told to keep to the current ceremony dates of April 29 and April 30. 
There have not been any details released regarding how the university plans to hold in-person, although officials have said specific ceremonial times will be announced in the coming weeks. 
"As we continue our collective efforts to safeguard our campus and wider communities amid the COVID-19 pandemic, all of us would like established certainty around the final shape and form of our Spring 2021 Commencement ceremonies," Vice President of Student Affairs Debra Merchant said in an email to students. 
"At this time however, current and near-time circumstances around public health are dynamic and require careful consideration," she added.