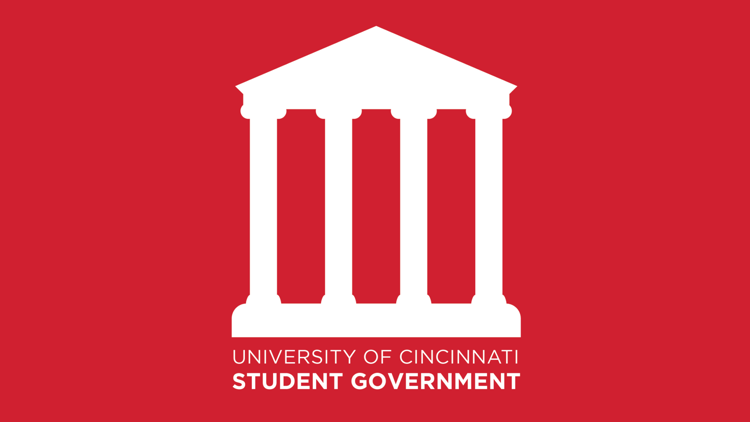 The University of Cincinnati's (UC) Undergraduate Student Government (SG) recently passed a bill that will provide micro-grants to student survivors of sexual assault. 
The Survivor Sexual Assault Forensic Exam (SAFE) Fund is meant to reduce the financial burdens that often fall on survivors of gender-based violence, such as psychological or mental health counseling, relocating and cell phone replacement, among many others.
The bill was passed unanimously on Nov. 18, allocating approximately $3,850 of SG's budget for the 2020-21 school year to be used to finance the initiative. 
The Survivor SAFE Fund was a platform initiative for former Student Body President and Vice President Chandler Rankin and Abbie Smith in February. 
Shortly after approval, UC sent students home because of the coronavirus pandemic and reimbursed their general fees, freezing all student organizations' budgets and preventing students from accessing the fund. 
That almost killed the initiative, Smith told student leaders at the Nov. 18 senate meeting. "We thought it wasn't going to work out once COVID-19 came around," she said. 
Among graduate and undergraduate students, around 13% experience rape or sexual assault through physical force, violence or incapacitation while on campus, according to the Rape, Abuse & Incest National Network (RAINN). Female college students ages 18-24 are also three times more likely than women in general to experience sexual violence. 
Women Helping Women, a nonprofit organization focused on preventing gender-based violence, will manage students' applications and the disbursement of funds, said Student Body President Logan Lindsay. Since this organization is separate from UC, students with outstanding term bills will still be able to receive funding.     
The fund has a total of $550 available for transportation, $1,250 for medical bills, $700 for housing assistance, $100 for food assistance, $600 for academic assistance, $200 for cellphone replacements and an additional $100 for other expenses. 
Applications for the fund are anonymous and will be reviewed by a committee of representatives from UC's Student Wellness Center, University Health Services, Public Safety and Women Helping Women. 
According to Lindsay, those awarded a micro-grant are not required to show proof that they purchased what they requested the money for in their application. 
"We don't want the unexpected expenses for survivors to be a reason stopping them from continuing their degree," Lindsey said. "This initiative does a great job in ensuring that survivors have one less burden that they might face following a gender-based violence."
To apply for funding from the Survivor SAFE Fund, fill out and submit this form.