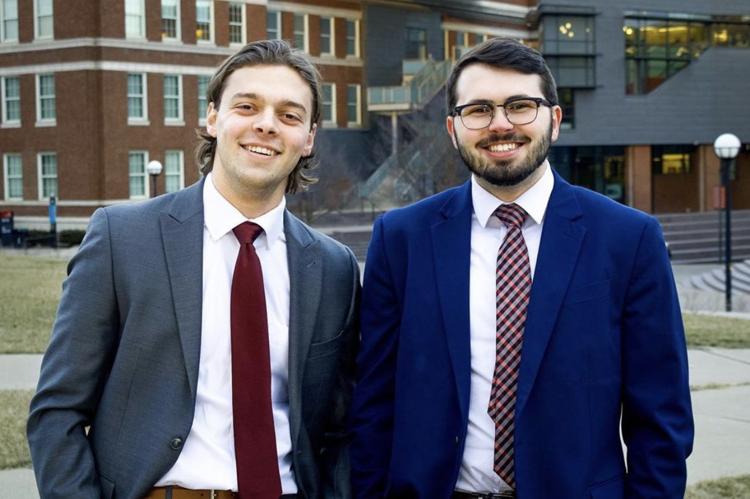 The University of Cincinnati's Undergraduate Student Government (SG) is taking steps toward fighting student homelessness and housing insecurity. 
On Sept. 2, SG unanimously passed a resolution allowing for the creation of the Student Homelessness Initiative Fund. This resolution's approval allows for all revenue generated by the university's off-campus housing website, which SG launched in 2015, to be designated toward the fund. 
UC's Office of Student Affairs offers students experiencing housing insecurity to move into unoccupied dorm rooms. However, the university still bills students for these rooms. The fund aims to cover the cost of this housing. 
Student Body President Logan Lindsay said that he's hopeful of launching the fund with $8,000 to $10,000 on hand. That money will primarily come from the website revenue, with some assistance from SG, he added. 
The fund was a key part of Lindsay and Student Body Vice President Karl Dierking's 2020 campaign platform. 
"We all know at least one person that has gone through some sort of housing insecurity during there time as a student here at UC," Lindsay said. 
Research shows that as many as 11% of students at four-year universities experience some sort of homelessness. Around 48% of students have experienced housing insecurity as they struggle to pay for things like rent and utilities. 
An estimated 17% of students will experience homelessness during their time at UC. 
While it's a pervasive issue, student housing insecurity is not often talked about and resources for dealing with it are not well known, Lindsay said. 
SG will work with Student Affairs and University Housing to advertise the fund and ensure that students can access resources anonymously. 
However, there have been some roadblocks along the way. 
Many of the dorm rooms available to students experiencing housing insecurity are not furnished, Lindsay said. "There's not really much incentive for that student to stay there in that home if there's not furniture for them to sleep on," he added. 
SG is currently looking into ways to obtain furniture through the UC Sustainability's furniture waste diversion initiative, Lindsay said, adding that transportation and storage of that furniture is another issue.
Despite this, Lindsay is still optimistic that the fund will be set up by April. 
"We hope that from this initiative, students can comfortably utilize the resources that are available [from] the university, without having to worry about the bill or the negative stigma," he said.