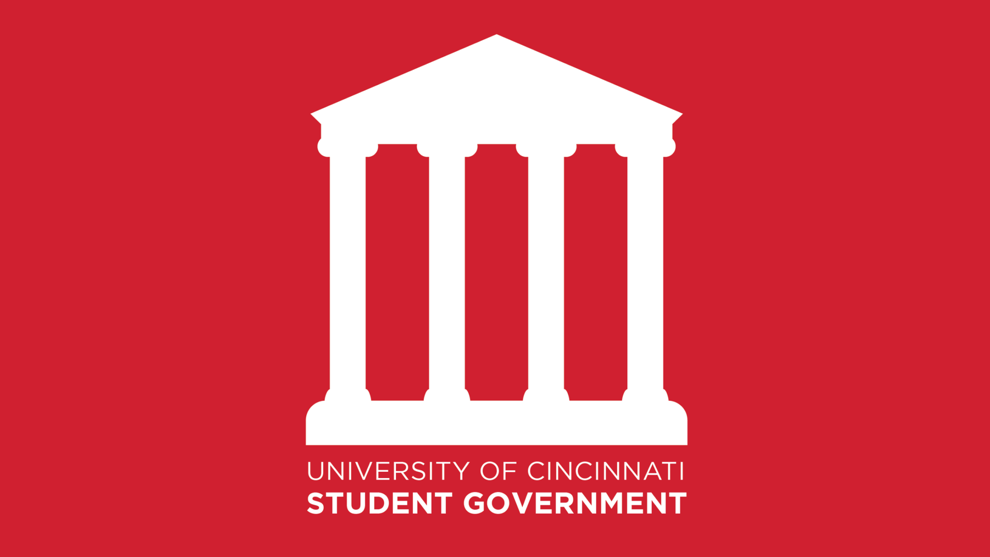 Eight students have been elected to serve as senator-at-large for Undergraduate Student Government (SG) during the 2021-22 academic year. 
There were a total of 13 candidates who ran for the position. Of those, 11 were candidates of color and 6 were women-identifying candidates, said Election Facilitation Committee Chair (EFC) Sarvani Vemuri during a Friday meeting. 
Due to the novel coronavirus pandemic, elections and campaigning for SG were done entirely online.
"Going into this election season we knew that we would have to get creative with how we interacted with the student body," she said. "Our teams and our candidates have proved that literally, nothing can stand in their way, not even a global pandemic." 
2021-22 senators-at-large 
Mason Goins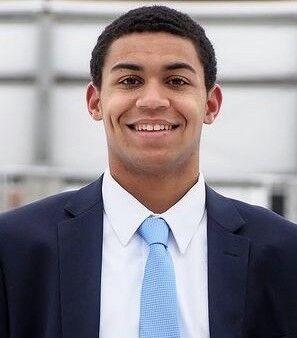 A second-year secondary education student, Goins ran on platform points of diversity and inclusion, academic success, student life and campus spirit. His affiliations with on-campus organizations include RallyCats and the Minority Association of Future Educators. 
Goins' initiatives include: 
Connecting minority students with other minorities in the professional world to better prepare these students for the job market. 
Creating a virtual "syllabus bank" that will allow students to view the syllabus of a course before they enroll.  
Including Grammarly Premium in the cost of attendance to assist students with their written assignments. 
Setting up Bearcats football and basketball watch parties in Nippert Stadium and Fifth Third Arena. 
Creating a position in the senate geared solely toward transfer students as well as setting up a transfer student retreat before spring and fall semesters. 
---
Casey Harloe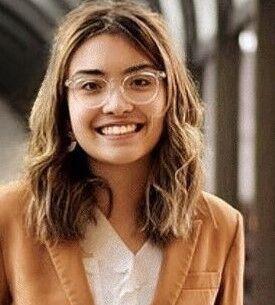 A second-year English and history student, Harloe ran on a platform centered around mental health and sustainability. Her campus associations include serving as a UC Blue Ash tribunal senator, Spanish tutor, Spanish club leader along with membership in the Bearcat Buddies program. 
Harloe's initiatives include: 
Creating a canvas course focusing on wellness and mental health. 
Creating a mental health questionnaire on the front page of CampusLink that will connect students with on-campus organizations. 
Establish efforts to maintain community gardens on main campus as well as the regional campuses in Blue Ash and Clermont County. 
Holding a thrifting week with space for students to sell clothing to their peers on campus. 
Further developing mental health kits where professors can find useful resources and share those with their students.
---
Isaac Smitherman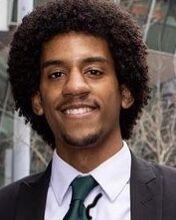 A third-year environmental student, Smitherman is a Cincinnati native who ran on a platform of inclusivity, sustainability and mental health. Smitherman is the current SG treasurer and a 2020-21 member on the Student Advisory Committee on the University Budget. 
Smitherman's initiatives include: 
Working with the Wellness Center to expand educational resources about cannabis as well as talking with university administrators about cannabis' future on campus. 
Creating a new student-centered diversity assessment by working with the Office of Equity and Inclusion and the Title IX office. 
Establishing an advocacy group for composting policies on and off campus. 
Collaborating with the city of Cincinnati to dedicate a day in May to raising awareness about student mental health. 
---
Allison Rodusky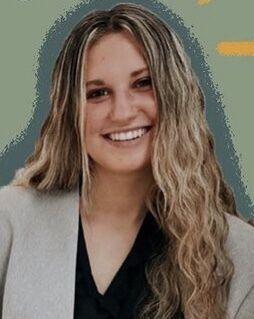 A third-year communications student, Rodusky's platform centers around inclusivity, health, sustainability and studying. She currently serves as SG's director of community affairs, but she also serves as an academic coach at the Learning Commons and as secretary and treasurer for UC NutriEd. 
Rodusky's initiatives include: 
Highlighting minority organizations and offices on campus that are often not given the spotlight. 
Providing breast cancer screenings and education to local women who lack adequate access to healthcare. 
Setting up clothing donation bins and monthly food drives on campus. 
Making it easier to book study rooms using the 25Live site. 
---
Manu Nedunuri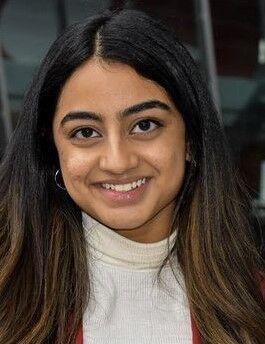 Nedunuri is a second-year biological sciences student who ran on a platform centered largely around accessibility. She currently serves as a senator on SG's Student Safety Board but has also been involved in Refuge UC, Zeta Tau Alpha and GlobeMed. 
Nedunuri's initiatives include:
Improving access to women's health resources.
Providing residence hall emergency kits and commuter lockers.
Installing cameras in parking garages. 
Working with internet and energy provides to get discounted services for students. 
Improving campus transportation apps. 
---
Janice Rotich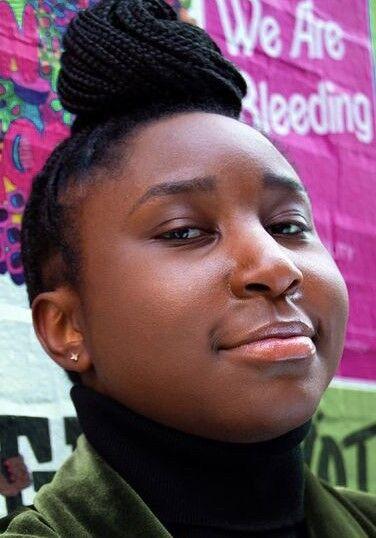 A second-year political science and Africana studies student, Rotich is a Texas native with experience working in the federal government. Her affiliations include serving as director of Black Student Affairs for SG, student chair of the Department of Political Science Student Advisory Council on Inclusive Excellence and as a student ambassador for the Department of Africana Studies. 
Rotich's initiatives include: 
Increasing recruitment of joint-appointment professors to increase students' access to social justice curriculum. 
Introducing a university-wide anti-racism course that's required for graduation. 
Improving integration of students with intellectual and developmental disabilities. 
Prioritizing funding for campus identity-based centers. 
Recognizing cultural holidays on the university calendar. 
---
Yulia Martinez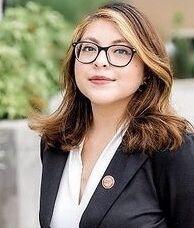 A first-generation Mexican immigrant, Martinez ran on a platform largely centered around accessibility and community service. Her associations include serving as an SG senator for the College of Engineering and Applied Science (CEAS), an officer in the CEAS Tribunal and as a CEAS ambassador. 
Martinez's initiatives include: 
Increasing accessibility to Bearcat Pantry donations by tabling in the Tangeman University Center. 
Creating more navigational resources to help students find their way on campus. 
Hosting a week-long donation service during move-out week so students can donate items that would otherwise be thrown out. 
Creating a second meal plan option for students with a monthly grocery stipend. 
---
Alayna Odom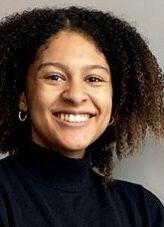 A third-year neurobiology student, Odom ran on a platform that focuses on mental health, sustainability and diversity and inclusion. 
Odom's initiatives include: 
Making gender-neutral language a standard on campus as well as investigating UC's gender-inclusive policies to make sure they're up to snuff. 
Designing a survey aimed at voicing student concerns about the culture on campus. 
Exploring options regarding discounted mental health services and reviewing policies concerning the encouragement of students to seek out mental health resources. 
Collaborating with student organizations on sustainability initiatives. 
Launching an educational initiative aimed at explaining how students can reduce energy consumption, food waste and plastic waste.