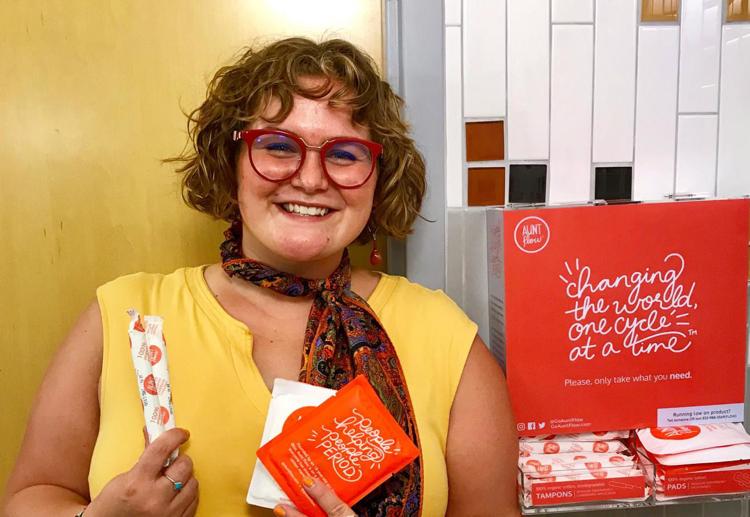 The University of Cincinnati Undergraduate Student Government (SG) has launched a pilot program to provide free menstrual products to UC students, an initiative that has been in the making for several years through multiple administrations.
To accomplish this, SG partnered with Aunt Flow — a women-owned, Ohio-based company in Columbus that works with universities and businesses across the country to provide free, organic and biodegradable products in restrooms for whoever needs them. 
When former senator-at-large Caroline Lembright discovered Aunt Flow, she realized the company could help make the SG initiative a reality. 
"There's been a lot of conversations about this in recent years," Lembright said. "The administration is aware that this is something that students have been interested in doing for quite some time."
SG fully funded the program and purchased 10 dispensers, 14,000 pads and tampons and promotional products from Aunt Flow for $3,500. The products are now available in 10 women's restrooms and six gender-neutral bathrooms in academic buildings across UC's campus.
"The availability of cheap, affordable and accessible menstrual products on campus is basically nonexistent," said Abbie Smith, vice president of SG. "The primary focus here is preventing obstacles to education."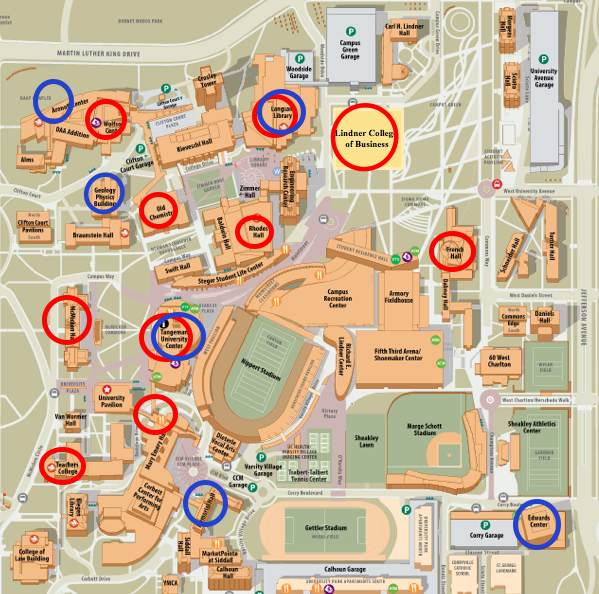 Products are located in the following restrooms:
Women's restrooms:
CCM 4214
DAAP 4410
French West 2103
Langsam 456
Lindner College of Business 1244
McMicken 001A
Old Chem 621A
Rhodes 827
Tangeman University Center (TUC) 233
Teachers 343
All-gender restrooms
Aronoff Center 6420,
Edwards 1302
Geology-Physics 483
Langsam 644
Memorial Hall 184
TUC 331
The goal of the pilot program is to show demand in order for UC to be able to cover the cost of the products in the years to come. SG will collect data, student surveys, testimonials and information to make a case to administrators.
Students are encouraged to give feedback on the pilot program, good or bad. To complete a survey, simply scan the QR code located on promotional products and dispensers on campus or click here.
"By tracking the usage in different locations and by taking surveys of students, we're hoping to show that this is a resource that students not only need, but want to see," Lembright said. "There is a strong need for this on campus; it's more than just giving these free things away." 
The program is based on a model where students take what they need, Lembright said. If students have a sustained need for menstrual products, there are other available resources, such as the Bearcats Pantry.
The Aunt Flow product dispensers will be refilled by a Tampon Task Force, Smith and Lembright said. The task force, composed entirely of students, volunteer their time to restock the dispensers. Each dispenser is branded with a phone number — anytime a student notices one is empty or running low on products, they can either text or call the number and the task force will be dispatched to refill it.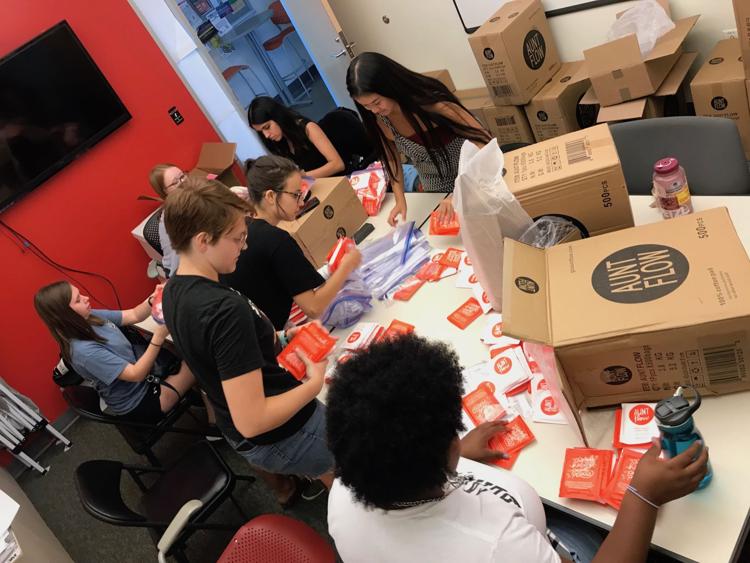 "[The task force] is so excited to volunteer their time to go check these bathrooms and restock stuff," Smith said. "It's very empowering to see a group of students so dedicated to making this happen for students."
Students interested in joining the Tampon Task Force can email uctampontaskforce@gmail.com.
The free menstrual product program will run until the end of the semester or until SG runs out of the products provided by Aunt Flow. SG plans to present their findings to administration before purchasing any new products. 
"We can make this a sustainably-funded initiative at UC," Smith said. "It's a SG project right now, but we're hoping it's going to be permanent at UC in the years to come."