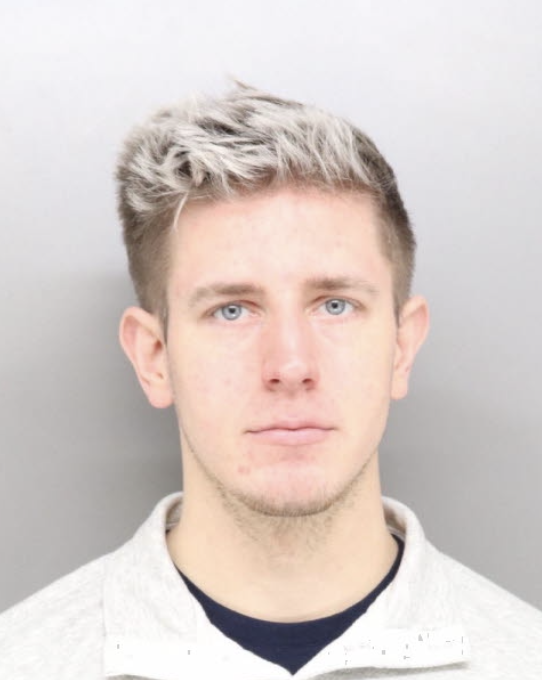 A man with a long history of theft accusations at the University of Cincinnati (UC) was arrested last week for allegedly stealing 11 Xavier University (XU) student IDs and two cash boxes from the school.
Police arrested Adam Lambert, 32, last Wednesday on charges of theft, burglary and possessing criminal tools. He is currently awaiting an April 18 court date at the Hamilton County Justice Center on bonds totaling $30,000.
Lambert used a stolen XU student ID on April 3 to commit two theft offenses at XU, according to an affidavit. Court documents said those familiar with Lambert identified him from camera footage that showed the Walnut Hills man leaving XU property with stolen cash boxes valued at $100. 
Lambert's lawyer did not immediately return The News Record's request for comment. 
Last week's incident was Lambert's first accusation of stealing from XU, but he has a long history of alleged thefts at UC, including some that led to convictions. Earlier this year, Lambert allegedly stole an external hard drive from UC. He was indicted on a count of receiving stolen property in March. The case is ongoing.
In 2018, Lambert admitted to stealing a backpack containing a MacBook Pro, Beats headphones, a Louis Vuitton wallet and credit cards. He was found guilty and sentenced to six months in jail and three years' probation, according to court documents. 
Less than a year later, in July 2019, Lambert allegedly stole a UC student's credit card after breaking into Rhodes Hall. He was convicted in January 2020 and sentenced to probation and a mental health program.  
That same month, prosecutors alleged Lambert used a stolen ring of UC skeleton keys to take people's belongings. He used the keys to steal a cash box with $400, iPads, laptops and a credit card, according to court documents. He also allegedly stole a backpack and laptop from the Lindner College of Business. 
In August 2020, Lambert was found guilty of burglary, possessing criminal tools, tampering with records and receiving stolen property. A judge sentenced him to six months in jail and five years of probation on each of the eight counts. After his release, he was ordered to stay away from UC and XU, according to court documents.