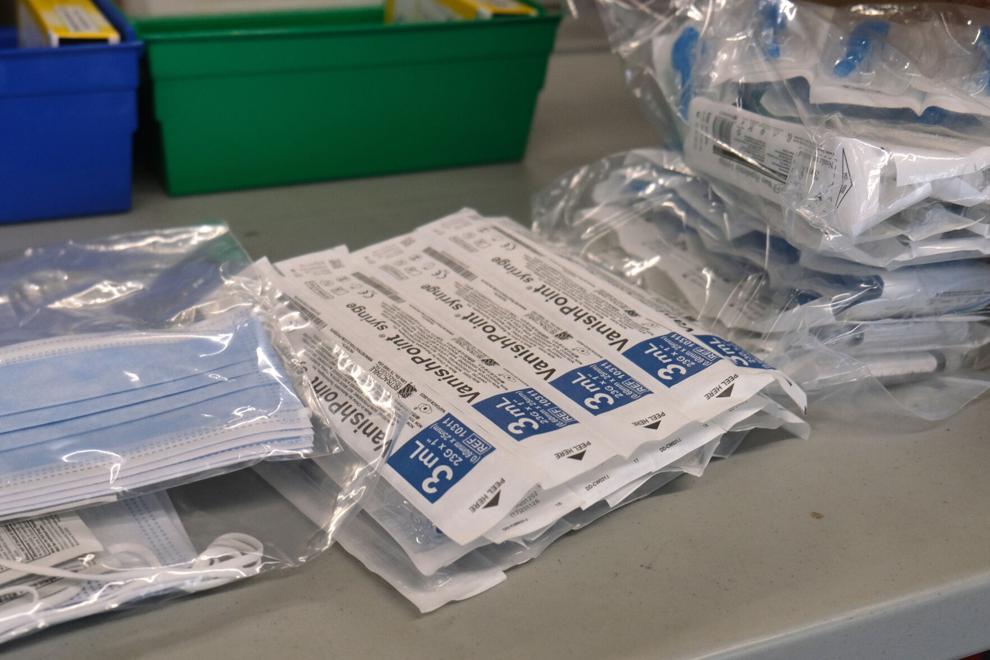 A 21-year-old student at the University of Cincinnati died shortly after receiving the Johnson & Johnson vaccine, according to media reports. Officials are now trying to determine whether there is a link between his death and the vaccine.
The Ohio Department of Health is awaiting the results of a report from the Hamilton County Coroner's Office, state officials told Cleveland.com. A federal investigation will begin if an adverse effect from a vaccine is reported to the Centers for Disease Control and Prevention (CDC), officials said.
John Foley, a third-year student studying medical sciences, died unexpectedly on Sunday, according to an obituary published in the Columbus Dispatch. 
"John was a generous, caring and loving friend," the obituary reads. "He was lit with grace from within that shown in his ready smile." 
Foley's family said in a statement on Twitter that the facts surrounding his death remain unknown. 
"We know the doctors involved are doing their best," the family said. "We must be patient, and we ask everyone else to be patient, too."
It's also currently unclear if Foley received his vaccine from the university's on-campus mass vaccination clinic which launched last weekend. That clinic administered the one-dose Johnson & Johnson vaccine to over 2,000 students before switching to the Pfizer vaccine on Tuesday. 
Ohio Gov. Mike DeWine called on all vaccine providers across the state to temporarily pause the use of the Johnson & Johnson vaccine, in response to a statement from the federal Food and Drug Administration (FDA) which highlighted blood-clotting events in six people in the U.S. who received the vaccine. 
Foley doesn't fit the profile of the small group of people who've experienced an adverse reaction to the Johnson & Johnson vaccine.
According to the FDA, all six blood-clotting incidents occurred among women between the ages of 18 and 48, with symptoms occurring six to 13 days after vaccination. 
While these incidents have been rare, UC Health officials say to watch out for adverse effects such as unexplained leg swelling, tenderness in the calf or thigh, unexplained abdominal pain, headache or mental confusion, which are all possible signs of a blood clot. 
More than 7 million people in the U.S. have received the Johnson & Johnson vaccine, according to The New York Times. The vaccine was given emergency use authorization by the FDA in February. 
Both the Centers for Disease Control and Prevention and FDA are reviewing these cases to determine their significance and federal officials have said the recommended pause is due to "an abundance of precaution."