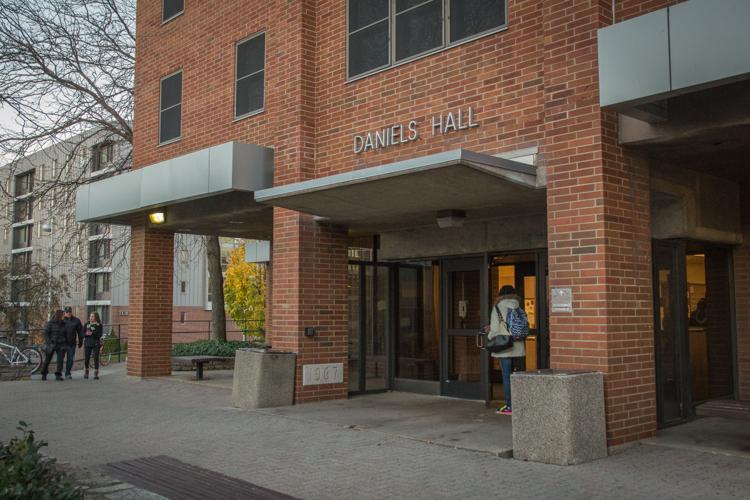 Residence hall governments have been cancelled, following a decision from the University of Cincinnati's (UC) office of Resident Education and Development (RED).
Student leaders were still figuring out how residence hall governments were going to operate during COVID-19, when they received word on Aug. 24 that RED was cancelling hall governments for the semester, said Gordon Goodwin, president of UC's chapter of the Residence Hall Association (RHA).
This decision comes after student leaders voted over summer break to keep hall governments open during the fall semester, a vote that was communicated with and confirmed by RED leadership in July, Goodwin said.
"It came as a great shock to us because we've been working for the better part of the summer on preparing for this opening," he said, adding that RHA was never given a reason as to why RED made such a sudden change in course.
RED Director Trent Pinto did not immediately respond to emailed questions from The News Record.
Goodwin said there even appeared to be miscommunication with RED regarding the decision, as some RED employees were unaware that hall governments had been cancelled.
"It was definitely confusing," he said. "We didn't even know what information was correct to work with."
Until this semester, UC residence halls had government bodies comprised of representatives from each floor in the building.
Representatives from hall governments take student concerns to the RHA, which acts as the overarching governance body for the university's thousands of on-campus residents.
"Then we take those concerns and we take those issues and mediate them with RED," said Goodwin.
Last year, RHA mounted vocal opposition to the University of Cincinnati Police Department's plan to place officers in residence halls. That plan never came to fruition.
RHA relies on hall governments to communicate student concerns, said Julian Hill, who serves as RHA senator for UC's Undergraduate Student Government (SG). "And [this decision] makes our job a lot harder," he added.
Where once members of RHA could meet face to face with members of different residence halls, the coronavirus pandemic has further severed lines of communication, Goodwin said. "Students no longer really have the access to representation in leadership that they would have been afforded with hall governments."
In response to RED's decision, RHA is working to establish committees within residence halls that will restore some of that communication, Hill said, adding that many first-year students living on campus aren't aware of RHA.
Should RED attempt to block those committees, RHA will seek support from SG, Hill said.
But it's still unknown whether hall governments will return anytime in the near future.
"I don't see the decision to cancel hall governments being reversed this semester," Goodwin said, adding that next semester remains too uncertain to say.
"As with most organizations on campus, we really have to play it almost week by week on how things change," he said.