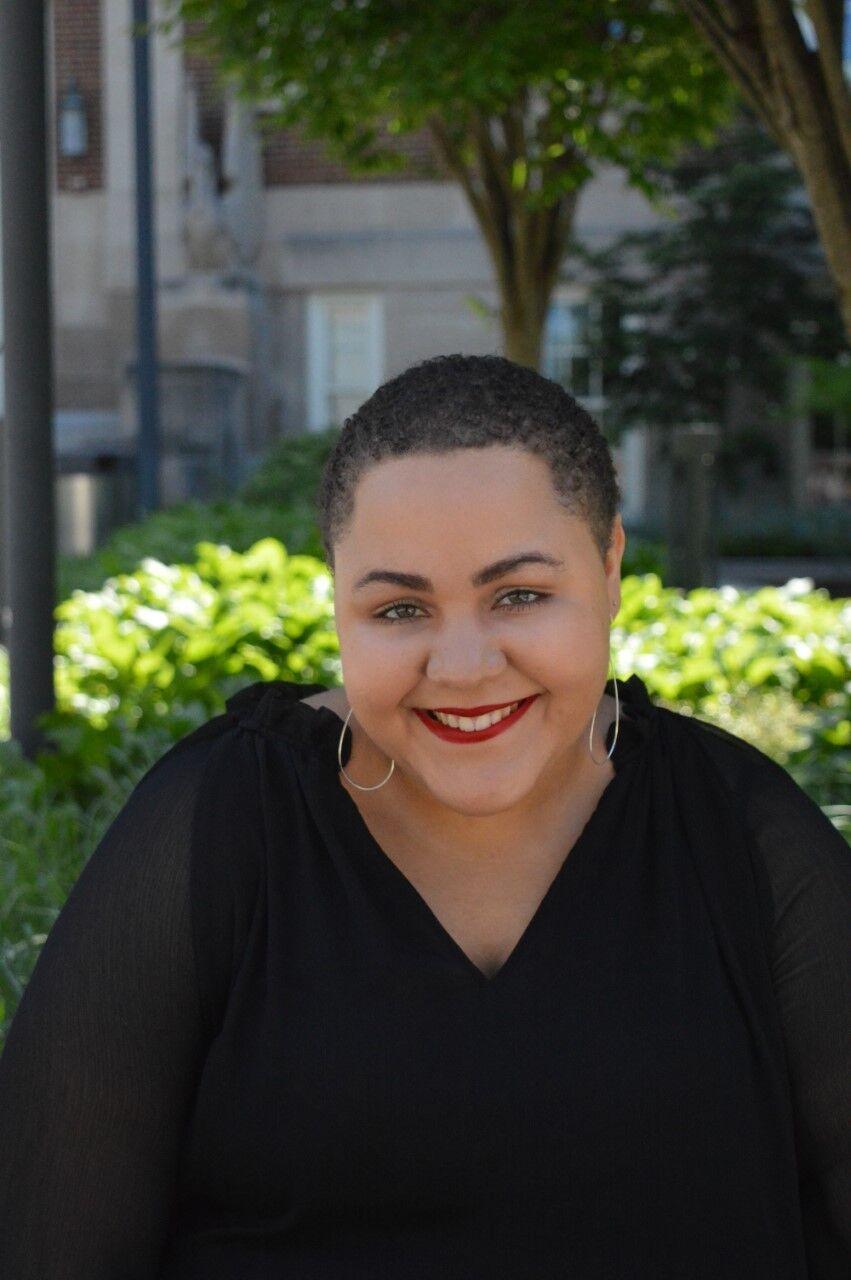 Camryn Morrow is used to making waves in Cincinnati. The fourth-year human development and community engagement student has been interviewed and featured by WCPO, Spectrum News 1, Cincinnati Magazine and previously by The News Record (TNR). She has given four keynote speeches. She has also been inducted into four honoraria at the University of Cincinnati (UC). 
In her words, she believes in the "transformative power of using art to engage students in their role in addressing social injustice." The Cincinnati native has accomplished what many professionals in her field could only dream of, and she's just starting out. 
Recently, Morrow applied to and was accepted at the Harvard Graduate School of Education, an institution that has a2.7% acceptance rate. The school will be paying her full tuition for the year-long program. 
TNR spoke with Morrow about her work at UC, her upcoming move to the Ivy League and how she makes it look easy. 
The News Record (TNR): Did you always want to go to grad school? 
Camryn Morrow (CM): No, not at all. I think college has been a 360 [circle] for me. It's definitely been a major transformation. I didn't always have people that I felt were really invested in me until I got to UC and was really able to take advantage of all of these opportunities. So, if you would have asked me four years ago if I was thinking about grad school, I probably wouldn't have known what that was. So much has changed. 
TNR: What made you choose your major? 
CM: I kind of stumbled into the major. I entered UC as a sociology major and I had a mid-college crisis where I didn't know what I wanted to do, but I knew I wanted to work in the community and work with kids. But I didn't want to be a teacher. This program was the perfect fit because it combines the education part and then being able to serve students outside of the classroom with a flexible curriculum.  
TNR: What inspires you the most to work hard? 
CM: Coming to UC, I realized how important community is to me, and I think the people have been so important, because I've been so fortunate to have so many mentors invested in me. Filling up my schedule with so many different things, while it may be overwhelming to some, for me, I think it's about building those relationships and giving back to those communities and people that have really poured into me since the moment I stepped foot on campus. 
TNR: When did you start considering grad school? 
CM: Probably my junior year. I started working closely with the director of the NCA office. And I think she, along with a few other people at the University have really helped me believe in myself. While many people do see me as someone who is accomplished and seems like a very confident person, I have imposter syndrome and I do lack a lot of confidence. There were many times where [Harvard] didn't seem like something that could happen for me. But I think having this community of champions has empowered me to step outside my comfort zone and put myself in the uncomfortable and apply for things that seem far out of reach.  
TNR: What would tell a current UC student who wants to go out-of-state for grad school? 
CM: I think if you have the opportunity, whether it's for school or a job, I think you should take it and leave Cincinnati, even if it's just for a little while. There's so much of the world to see and so many people to meet and connect with. For people that want to apply to a university like Harvard but may not see themselves there because I definitely did not myself there, I think it's so important to take that risk and apply. If you haven't seen yourself there before, that's your sign to be that person.