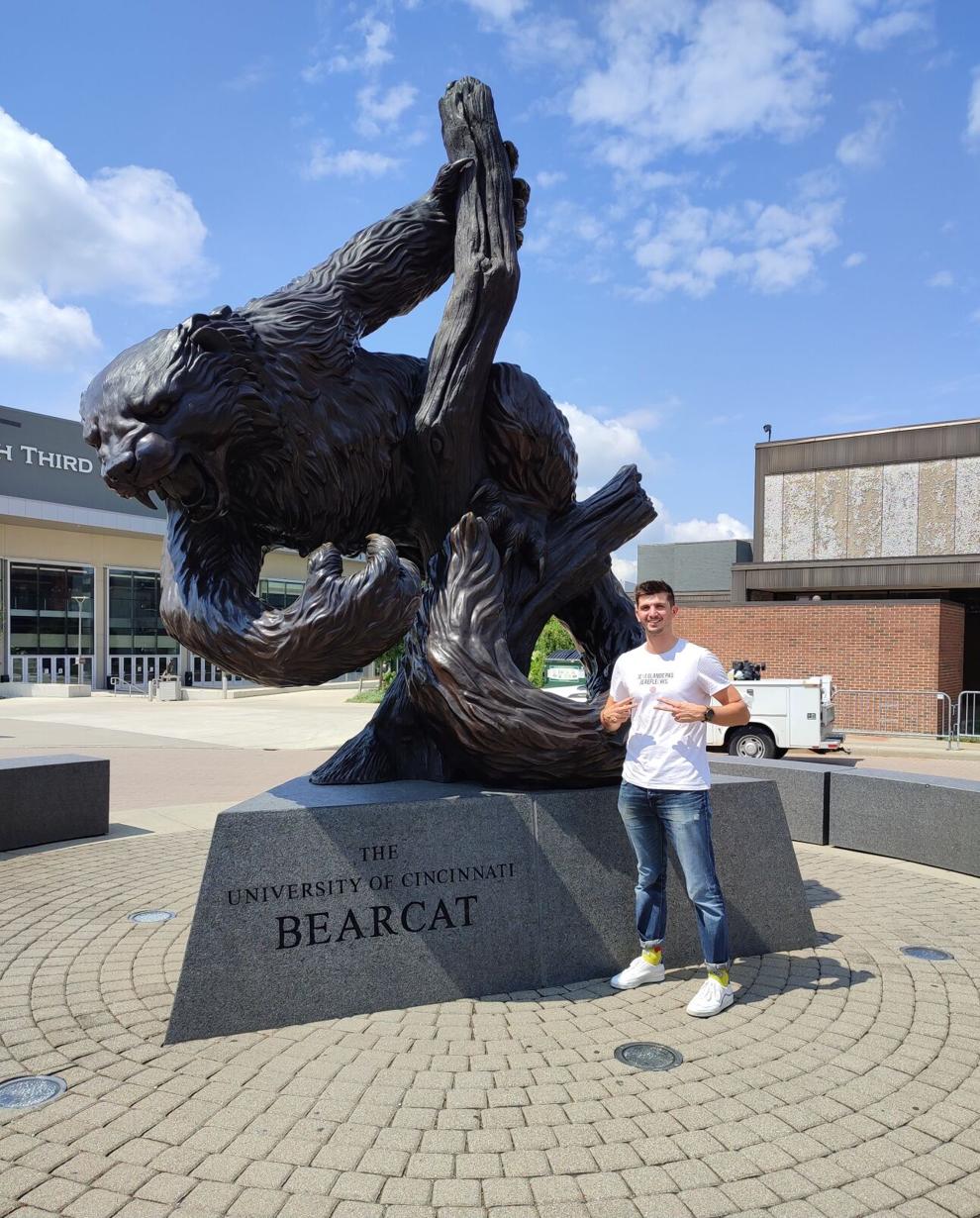 Over the past year, students at the University of Cincinnati (UC) and across the United States have gone through the ups and downs of COVID-19. Online learning, campus closures and isolation have contributed to stress, confusion and so many DIY projects. 
The pandemic has become the new normal for many students as they continue to navigate the day-to-day uncertainty. Yet, despite the looming force the pandemic still holds, UC has been able to begin hosting exchange students on campus again. These students selected UC for many reasons, each one choosing to make the campus their temporary home.
These students left home to study abroad in the U.S., before and among the uncertainty of the pandemic, away from their families and navigating language and culture. The News Record spoke with one exchange student, Rémi Carteret, about his time at UC and education during the pandemic. 
The News Record (TNR): Where are you from? What year are you in school? 
Rémi Carteret (RC): I am studying in Bordeaux, but I am from Dax, in an area called Landes which is on the southwest coast of France. I am a graduate student in my fifth year of study. 
TNR: Where else have you studied besides Cincinnati and France? 
RC: I got to spend two months in high school in Invermere, British Columbia, Canada, but this is my first time abroad since high school. 
TNR: What made you choose the University of Cincinnati? 
RC: My school in Bordeaux has partnerships with universities all around the world and several in the US. I wanted to go to the U.S. and UC was the most interesting for my wish to study robotics. It was also interesting from a financial point of view. 
TNR: How has COVID-19 affected your studies and travels? 
RC: Like a lot of students, I've spent a lot of time with online classes which are not the best to stay focused and interact with the professor and other students. It made me drop my Chinese class because learning Chinese online was difficult. 
We used to talk a lot in class and work on the intonation, but it was terrible to do that on video call. Also, lockdowns, curfew and other restrictions create a drop of interest in studying in general. But I feel like I was more focused on my studies because I had nothing more to do with all the places that were closed and the curfews. 
I usually do not travel every year so one or two years without being able to travel abroad was fine. And I've been able to come to UC, so COVID did not affect my plan.  
TNR: What is your favorite part about UC and Cincinnati? 
RC: The campus, the large number of students, the atmosphere on the campus and around campus that is all about the Bearcats. 
TNR: How has being an exchange student enhanced your education? 
RC: I get to improve my English level and fluency, improve my knowledge in intelligent systems with classes that I could not have in France. 
Carteret is studying at UC for the fall 2021 semester and will be returning to France in December.