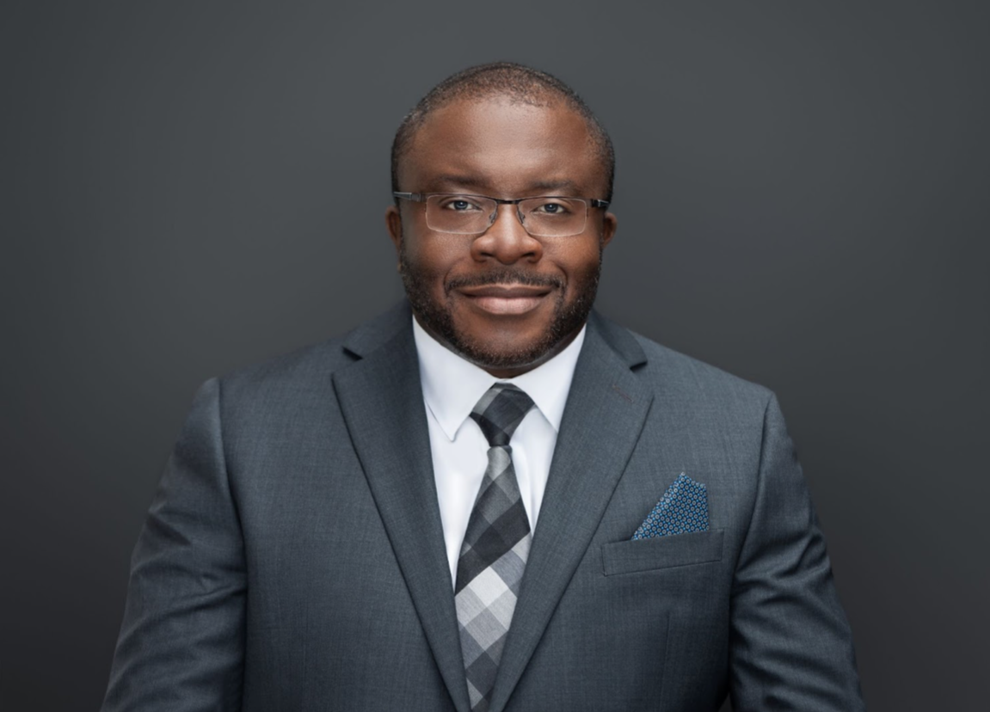 At the University of Cincinnati (UC), Dr. Guy Whembolua is an associate professor in the Africana Studies Department where he serves as the undergraduate director. He is also the founder and director of the Global Health Studies certificate and an affiliate faculty in the College of Medicine. 
Teaching at UC for nine years now, he focuses his research on analyzing how social determinants of health (SDOH) affect the health of African populations and their diasporas globally. SDOH are non-medical factors that can have a serious effect on individual and community health outcomes. They include factors such as economic status, citizenship status, education, food insecurity and more. 
TNR spoke with Dr. Whembolua about the necessity of community-led global health work and his personal experiences in building a community around this work at UC. 
The News Record (TNR): Nine years ago, why did you choose to come to UC? 
Guy Whembolua (GW): There was an opportunity here when I finished my postdoctoral studies at the University of Minnesota. The university wanted to create a focus on health within the Africana Studies Department as well as establish a graduate program with a health focus. Because I focus on these two fields – Africana Studies and health – I thought it was the perfect fit. 
TNR: How do you balance your research commitments with the undergraduate mentorship work you lead, as well as classroom instruction? 
GW: It's all part of being a professor. These three paths – research commitments, undergraduate mentorship and classroom instruction – merge my interests in studying health disparities. Teaching and facilitating research opportunities are a part of the same process. I believe these are different tools for reaching the same goal: learning and educating individuals on factors affecting health overall.
TNR: How did you conceive of the Global Health Studies Certificate? Why did you decide to create this learning pathway? 
GW: I felt there was a gap at the university and missed opportunities for learning. Global health affects everyone and it is now a trending topic largely due to the current pandemic. Students and professionals are currently facing the consequences of global health issues. This certificate is a great opportunity for students to be exposed to all of the issues relating to global health along with becoming prepared to find solutions. 
TNR: In the last year, global health has received a lot of scrutiny surrounding embedded oppression and racism in the field. Many are asking-what kind of reckoning does the field need to have to progress towards real change? Do you think the field needs to change how it is today? 
GW: The global health field is part of society and as societies throughout the world are facing demands for inclusive social justice applications, it also must be applied within global health. Individuals from populations who have been misrepresented over the years with sometimes dramatic consequences such as health disparities are now insisting on being associated at minimum and/or leading the efforts to find solutions to health issues that affect them. This is what health experts are now referring to as the 'decolonization' of the global health field. 
TNR: What values should guide global health work and research, especially research with populations in the global south? 
GW: Most essential are the values of the populations being studied. It's very important that people understand the factors that have shaped cultures. That's why more efforts need to be led by individuals who are either from the culture studied or who may have a deep understanding of these cultures. This can lead to culturally specific, locally relevant health intervention and prevention programs. 
TNR: As someone who teaches several classes on health issues that are at the center of social justice fights around the world, what can you say about the role of the university in raising the student consciousness of our present-day issues? 
GW: Throughout the world, higher education institutions and universities in particular have played and continue to play a significant role regarding the fight for social justice. They become essential in any social justice fight since they can provide historical background as well help change individuals' minds and policies. They also provide the intellectual and physical tools to students on how to face their present-day issues. 
TNR: In the nine years that you've been teaching at UC, how have your personal research interests evolved? 
GW: My interests have remained consistent because they are at the cross of Africana Studies, global health and behavioral health. I have been focusing on the effects of social determinants of health on Africana populations throughout the world. I've researched health outcomes among African Americans, African immigrants in the US, Afro-Caribbeans, Africans based in Europe and Africans in Africa. My interests have remained the same while the tools to understand these social determinants have evolved following the current events and advances of technology.