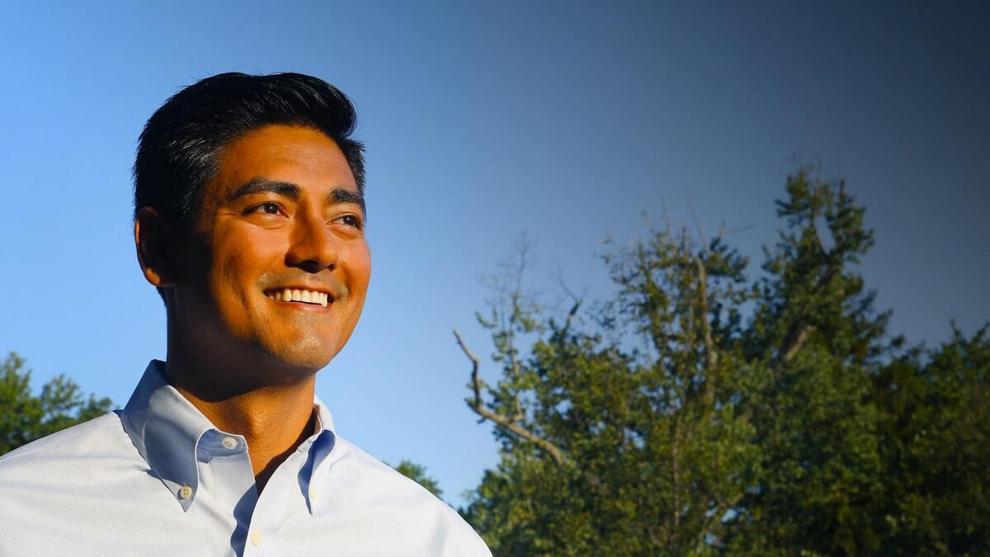 Months of electoral combat ended in a whimper Tuesday, as Aftab Pureval secured a resounding victory over Councilman David Mann, and began his transition from clerk of courts to mayor of Cincinnati. He's the first Asian American to ever serve in that position. 
Early polls were sympathetic to Pureval, as he received 70% of the 12,950 votes cast in the first batch of early ballots. His lead remained as the night went on, holding steady as Mann lagged. At 9:30 p.m., Pureval held 67% of casted votes to Mann's 33%. 
Finally, at 10:16 p.m., with all 190 of Cincinnati's precincts reporting, it became clear that Pureval had won. 50,331 votes were cast, and Pureval received 33,124, 66%, of them to Mann's 17,207, 34.19%.
During his concession speech, Mann spoke to his supporters gathered at Clifton's Upside Brew, saying, "I'm not done yet." 
"I continue to believe that the only way to live is to have a purpose in life, it can be public service, it can be other things as well," he said, noting that he looked forward to a "full night's sleep, and a day with my dear wife, Betsy."
Later, Mann tweeted his congratulations to Pureval for a "well-deserved victory," and thanked the people of Cincinnati for the "honor of my lifetime to serve this community as a councilman, mayor and member of Congress throughout my career." 
Standing alongside his wife, Mayor-Elect Pureval also spoke to gathered supporters, saying they had "made history in Cincinnati." 
"Cincinnati is a place," Pureval said, "where no matter what you look like, where you're from, or how much money you have, if you come here and you work hard, you can achieve your dreams." He ended by saying, "tonight I achieved mine."
If Pureval secured a healthy victory in tonight's mayoral race, the city council election could only be described as a landslide. The Hamilton County Democratic Party (HCDP) endorsed nine candidates this year and all of them performed tremendously.
Incumbents Jan-Michele Kearney and Greg Landsman both appear to have kept their seats, with Kearney taking 28,161, or 7.46%, and Landsman receiving 25,532, or 7.03%, of the 377,313 votes counted. 
Other HCDP favored candidates had equally successful nights. Of the top nine,  only one candidate-incumbent Republican Liz Keating, with 17,156 votes, was not endorsed by the Hamilton County Democrats. 
Similarly, the Democrats held Cincinnati's Board of Education, with HCDP endorsed candidates Mike Moroski, Brandon Craig, Kareem Moffett and Mary Wineberg each making it to the top four. Meanwhile, incumbent Mike Moroski took second place to first time candidate Mary Wineberg, 23.03% of the 154,898 votes cast, compared to Moroski's 19.47%. 
Now, with the continuously discussed November election finally coming to a close, the process of governing will begin.
Issue 3, the charter amendment long vaunted by Republicans, failed to materialize, with Cincinnatians voting 56.56% against the amendment, as opposed to 43% who voted in favor. 
In contrast, Issue 1, a tax levy and minor increase for the whole of Hamilton County for further funding of children's services, passed by a narrow margin, gaining 58.21% of votes in favor and 41.79% of Hamilton County residents voting against. 
With a policy platform, including reforming the criminal justice system, incorporation of green environmental policy into the local economy and remaking of affordable housing, Mayor-Elect Pureval still has a long road ahead before his plan for Cincinnati comes to fruition.