Thirteen years ago, the University of Cincinnati was facing a dire financial crisis.
At one point in 2006, negative accounts totaled more than $240 million, and the university was just months away from being unable to meet payroll, according to a report provided by university spokesperson M.B. Reilly.
"At the time, those who understood the financial details were not entirely certain anything could be done to avert bankruptcy," the report said.
It's the main reason UC implemented a performance-based budget (PBB) model, said Ken Petren, the outgoing dean of the College of Arts & Sciences (A&S). Under the model, colleges are promised a larger budget if they exceed revenue targets, which are increased annually by the Provost Office to prioritize enrollment growth.
Ultimately, it worked. Colleges grew, enrollment increased, and the university's cash position swelled to $613 million in June 2018, according to the report. The model seemed to offer an effective short-term solution to a complex problem.
But when financial difficulties waned, the university didn't abandon PBB. More than a decade later, A&S is beginning to realize the destructive nature of a model that continually forces budget cuts.
Related: New university budget system "needs work"
"It's a disaster," said Heidi Kloos, associate psychology professor at UC. "If within one year things don't change, this is going to go down very fast."
Ballooning debt
Since PBB was implemented, the annual onslaught of budget cuts has forced A&S, the university's largest college by revenue, to encumber a ballooning $2.3 million in rolling debt, Petren said. Anticipating another $1.5 million in debt this year, Petren announced in November that A&S departments will not receive any general funding for the 2019 fiscal year.
"There's no new revenue coming into our budget," said Petren. "Anytime we earn more than expected, it gets sucked up by the debt."
Petren described PBB as an "emergency measure" — one that expects colleges "to grow on nothing." Bob Ambach, UC's senior vice president for administration and finance, contends that the budget model is still viable.
"I would say it was an evolution versus an emergency," he said. "It's in place because I think it has worked to a great extent to have this accountability; to have this insight."
John McNay, president of the Ohio Conference of the American Association of University Professors (AAUP), said PBB establishes "artificial deficits" that funnel money away from otherwise profitable colleges.
Related: UC's budget model is a "dean eater," says department head
"PBB works this way: A central committee made up of a small number of top administrators decide, behind closed doors, what amount of money they want to run the university," McNay said. "At the end of a budget year, a college may have had very good year — hypothetically, producing say $5 million in revenue after expenses. But the target was $10 million. So, despite making plenty of money, the college has a deficit that it must present a plan to address."
Still, PBB is superior to the university's previous budget model, said Ambach — enabling colleges to offset new costs if they exceed revenue targets.
"Under the old budget model … there was really no accounting or accountability for meeting those revenue thresholds," he said. "Under the PBB model, a unit has to meet that threshold or that revenue target. If they exceed that target, that gives them the ability to help offset those new expenditures … It [gives] them an opportunity that they actually get credit for growth."
But whenever A&S experiences revenue growth, it ends up being funneled toward debt payments, said Petren.
Declining dollars
The ongoing deficit stems from several factors. After the university switched to a semester calendar in 2012-13, A&S saw 6 percent more students transfer out after the first year than before, Petren said. It also saw 3 percent fewer students enter the college, causing a $4.4 million budget hole.
Related: Trustees approve semester conversion
This year, the university increased admissions standards for A&S students, Petren said. As a result, an estimated 230 students who would have been admitted in years past were not admitted in 2019 — a $1.8 million loss.
Ambach acknowledged that the PBB model "hasn't been overly responsive" to unforeseen revenue shortfalls.
Despite recurring budget shortages, the Provost Office has continued to increase the college's annual revenue target by roughly 5 percent in recent years, according to Petren.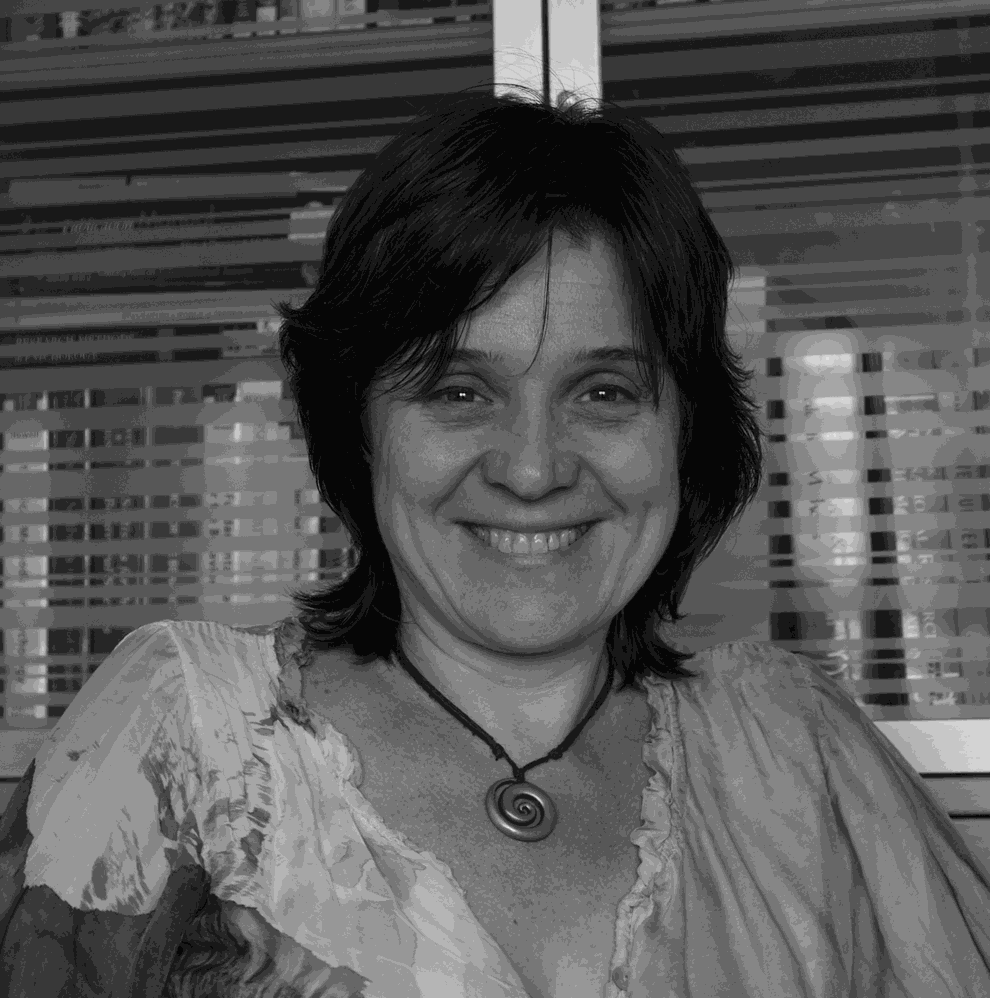 Unrealistic revenue targets are an ongoing trend — one that threatens the long-term retention of A&S faculty, Kloos said.
"Nobody wants A&S to survive," she said. "People will leave if they can. I'm here because I can't leave — I have kids here. Otherwise, I wouldn't be here. I think anybody who can will jump ship as soon as they possibly can."
The Provost Office sometimes grants exceptions to colleges by excluding them from the annual revenue threshold. A&S has requested an exception for the past three consecutive years, but Kathy Qualls, senior vice provost for academic finance and administrative affairs, has never recommended one for the college, said Petren.
Qualls did not respond to a request for comment.
Departing deans
Shortly after announcing the latest $1.5 million budget shortfall, Petren stepped down. He's the fourth dean to leave the role in the past six years.
Related: Dean of McMicken College to step down
Related: Former A&S dean Jackson explains sudden resignation
Petren was well-liked among A&S faculty, Kloos said. But the constraints of the PBB model have created a revolving door of departing deans, restricted funds and increasingly frustrated professors.
"We love Ken Petren … [but] no dean can make it," she said. "He was very much liked, and yet he cannot function under this budget model."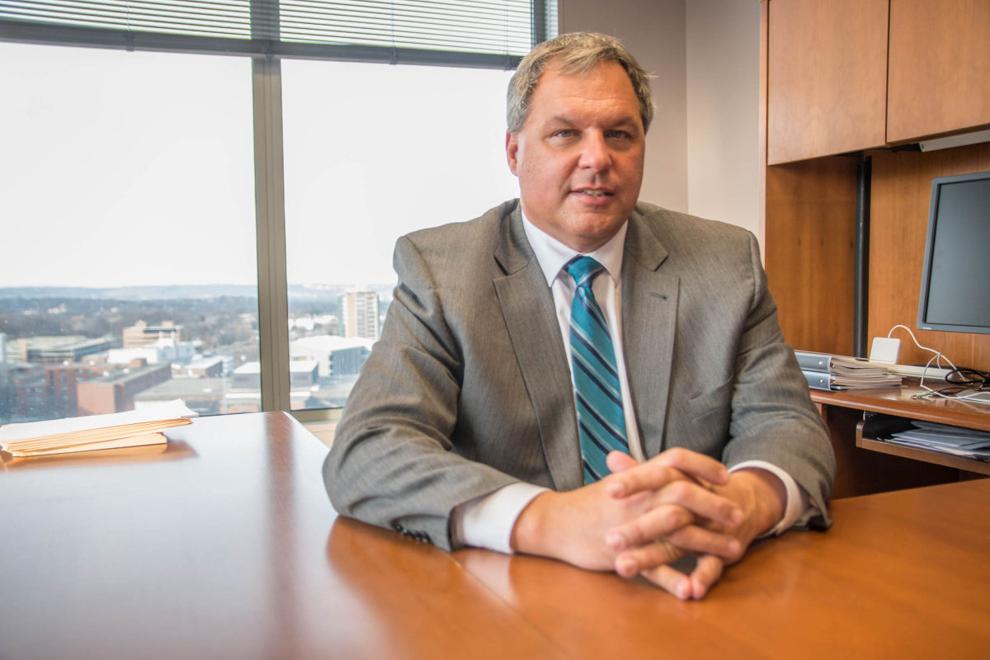 University administrators wanted Petren to stay. In an April 3 document obtained by The News Record, the A&S Decanal Review Committee voted unanimously to reappoint him for a five-year term.
"In his decanal self-evaluation, [Petren] describes the 'institutional trap' of the current university-level budgeting policy, which has led to an increased proportion of revenue spent in areas 'not intimately connected to revenue generation, educational quality, reputations or research growth,'" the letter reads. "'Overall,' writes one faculty member, 'the dean is doing an excellent job given the constraints of the PBB formula.'"
But according to Petren, the reappointment came with a clause: he needed to balance the budget. It was a promise he couldn't make.
"Things [have] gotten to the point where if you can't make it work, you can't run the college," he said. "I fully admit that I couldn't handle the budget … But I also pretty firmly think that there isn't anyone who can handle this budget. It's a ratcheting effect that has run its course, and now there's no way out."
Petren accepted the deanship in 2015. He succeeded Kristi Nelson, who was then the interim dean of A&S. For a year, Nelson headed the college and dealt with the budgetary constraints of the PBB formula firsthand.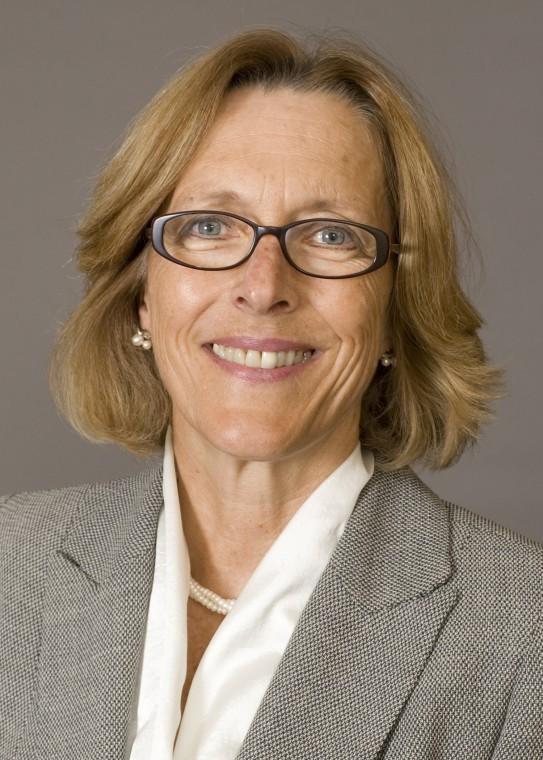 Now, she's the provost.
Related: UC selects new provost and VP for academic affairs
"She did not think it was easy," said Petren. "She just wasn't sure exactly how to make [the budget] work."
Nelson did not respond to multiple requests for comment.
Still, she isn't solely to blame for the flaws of the model, Petren said.
"For her to fix this situation would require an enormous amount of effort, because the money is not just sitting there," he said. "She would have to really motivate several people to get together to try to address this problem. And that's not easy."
Faculty opposition to PBB is resounding. In a draft of a Dec. 12 letter sent to UC President Neville Pinto, the A&S Faculty Senate Executive Committee requested "short-term flexibility" in the budget, saying financial pressures linked to the model are an ongoing threat.
"The budget constraints resulting from how PBB is applied to A&S have already damaged the college," the committee wrote. "Unless the situation is corrected immediately, the budget pressures will cause serious and long-lasting harm to faculty morale and to the college's ability to contribute meaningfully to the teaching and research missions of the university."
In the letter, the committee requested a meeting with Pinto to address the college's "immediate budgetary needs." Nelson dismissed the request.
"President Pinto and I are scheduled to meet with [A&S Academic Unit Heads] on Monday, December 17," Nelson wrote in an email response. "I trust that they will update the A&S Senate leadership regarding the meeting. If after hearing from your Academic Unit Head colleagues there remain unanswered questions, we can touch base again after the New Year."
It wasn't the first time A&S faculty voiced concerns about the model. In October 2013, the A&S Faculty Senate sent a letter to then-Provost Beverly Davenport to suggest potential remedies.
The email was met with silence, said Steve Depoe, head of the communication department.
But according to Ambach, the university is taking faculty concerns seriously. That's why UC established a strategic budget committee to review the PBB model.
Reviewing the model
The committee, established in 2018, is designed to "identify enhancement or modifications to meet college needs and university priorities," according to Reilly's report.
"Through this committee, a recommendation will be made to adopt a budget model that is current, flexible, and drives future innovation and efficiencies," the document reads.
Not all colleges have fared as poorly as A&S under the model. Some — namely business, engineering and criminal justice — have consistently been rewarded with revenue splits from the Provost Office. But even those have decreased over time, according to Ambach, who attributed the drop in splittable revenue to slowing enrollment growth.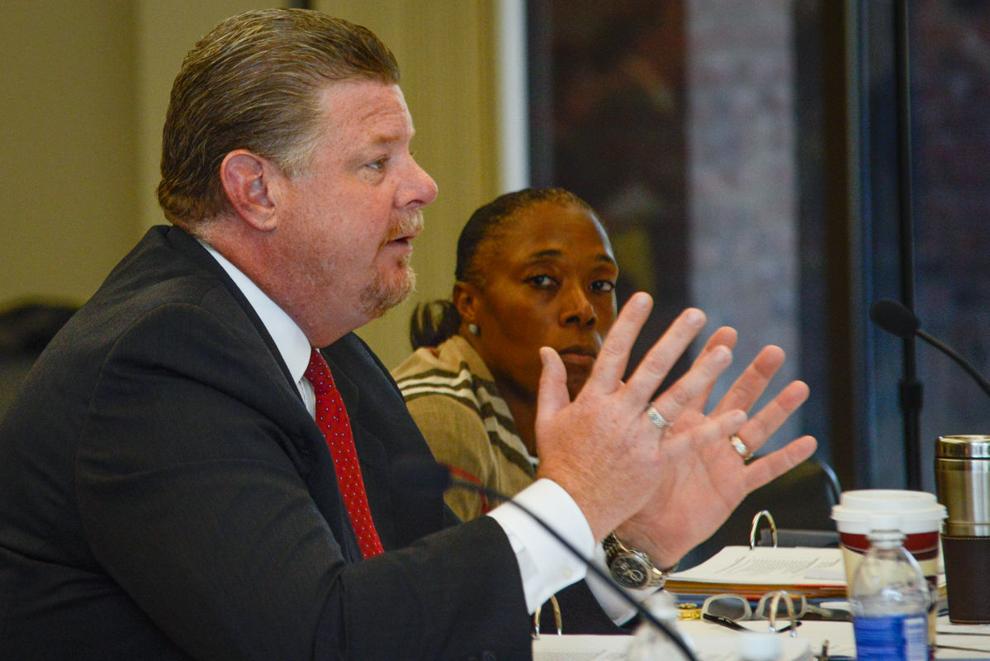 "Obviously, when you're not in a period of large growth, that creates tensions in the college budgets," he said. "I think that's [why] the deans have gotten themselves together to say, 'Is the model working? Is it helping us achieve the goals we want to achieve?' So, I think that's how we ended up [saying], 'Let's look at it.'"
The committee is considering several changes — namely incentivizing interdisciplinary studies and smoothing enrollment trends, said Ambach. But for now, the committee has no timeline to present a recommendation.
"We're supposed to, but I don't — just to be frank with you," Ambach said. "We're continuing to work. The committee meets every couple weeks unless schedules conflict, and so we're working as hard as we can to get something out there."
For now, there are no plans to abandon PBB.
Follow the money
In 2009, colleges retained nearly 51 percent of the revenue they generated. By 2017, that number dropped to 43 percent, causing a revenue gap of more than $52 million in that year alone, according to data from UC's chapter of AAUP.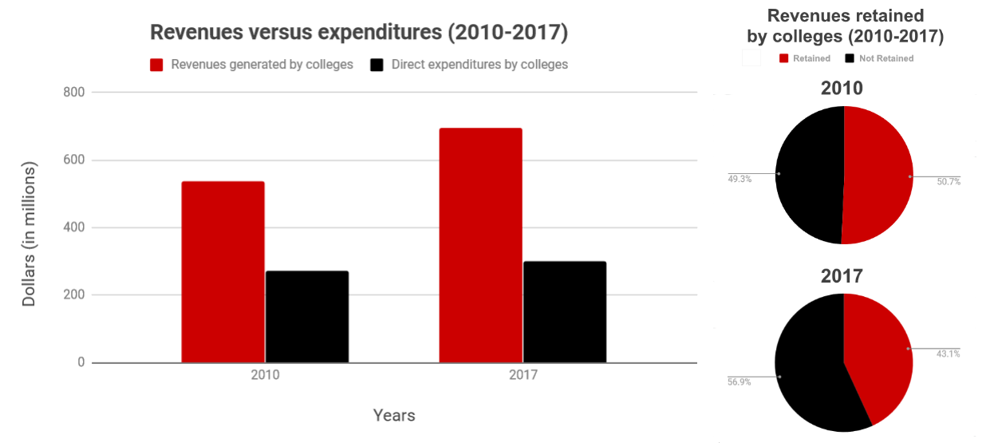 It's an odd trend for UC, where revenues have grown by more than $157 million since 2010 — nearly a 30 percent increase. During that time frame, expenditures grew by a modest $27 million, leaving a revenue margin of more than $130 million.
Related: Instructional spending at UC drops 30 percent
According to Ambach, a sizeable portion of those funds are reinvested in the colleges to promote growth and foster the university's strategic priorities.
"Much of that money would have gone towards paying the salary increases of faculty and staff," he said. "Much of it would have gone towards the reallocations, paying for additional faculty … And then parts of it have gone into strategic priorities which all live out in the colleges — I mean, that's where the strategic initiatives really get implemented."
But McNay doesn't credit strategic initiatives. Instead, he points to the athletic department, where deficits have averaged $25 million annually in recent years.
"Over the last five years, the university has covered deficits at athletics totaling more than $125 million," he said. "How in the world could that be reasonable or responsible when our students are spending so much money to be here?"
Related: UC's four-year athletic deficit up to nearly $102 million
Additional funds are funneled to the Provost Office, which spent more than $680,000 in bonuses for its staff between 2012 and 2018, according to documents obtained by The News Record. During that time, the office grew substantially, and salaries for members of the business and financial affairs department — a subset of the Provost Office — increased by nearly 68 percent.
But when Petren met with the Provost Office to negotiate a solution to the college's financial woes, he was told to continue making budget cuts. According to Ambach, when colleges fail to meet revenue targets, a budget-cutting strategy is the norm.
"We work with the college to put them on a plan, much like Arts and Sciences has been on a plan," Ambach said. "So, when they haven't met their threshold, the Provost Office has worked with them to say, 'Well, what is the plan to get there?'"
Bridging the debt isn't a short-term endeavor, Ambach said. It typically takes between three and five years to do so.
"These aren't like aircraft carriers," he said. "You can't turn them on a dime."
The next dean of A&S has not yet been selected. When he or she arrives, they will likely have to pick up where Petren left off — meeting with representatives from the Provost Office and attempting to reach a sustainable solution.
"The business has to go on," Petren said. "[But] you can't just cut … Even if you canceled some of the low-enrollment classes, you're going to lose three times the revenue … You can't win. You just can't win. There's really no way that I can see to make it work."
"It's an absolute conundrum," he said. "And there's no way out."
Gabriella Mulisano contributed to this report.