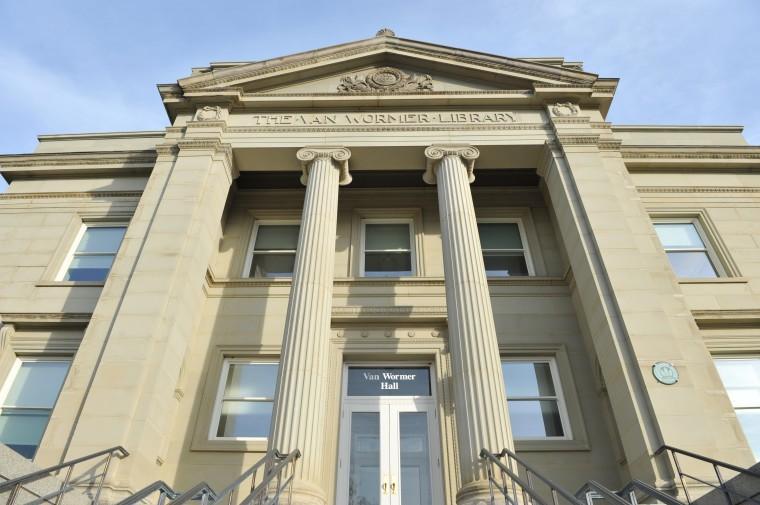 The University of Cincinnati's (UC) new chief academic officer warned the new budget model may not provide the kind of sweeping solutions to the university's budget woes some faculty are looking for. 
Provost Valerio Ferme briefly touched on the university's new budget model – which is expected to go into effect next year – during a meeting of UC's Faculty Senate in August. 
"Many faculty have asked me about the new budget model," Ferme said, adding some of those questions have revolved around potential solutions to budget issues faculty have been complaining about for years. 
"It's not going to be a panacea," Ferme said. "It's not going to solve everything." 
The university's current budget model is a hybrid that relies on performance-based budgeting (PBB) to doll out resources to colleges, according to budget documents. 
The model was implemented in 2010 in response to the university being in dire financial straits. At one point in 2006, negative accounts totaled more than $240 million and the university was just months away from being unable to meet payroll. 
Though it provided an effective solution short-term, the university held onto PBB long after its financial woes dwindled.
PBB is complicated, but it essentially works like this: colleges are promised a larger budget if they exceed revenue targets, which are increased annually to prioritize enrollment growth. 
Each college is expected to meet its revenue target and repay shortfalls through tuition growth or "cost-saving measures." Failing to meet targets can result in permanent budget cuts and some have complained that under this model, colleges can face slashed budgets even if revenues exceed expenses.
PBB has been blamed for millions of dollars in rolling debt as well as the departure of four deans in less than a decade at the College of Arts and Sciences (A&S), the university's largest college by enrollment, in recent years.
Former A&S Dean Kenneth Petren stepped down in 2019 citing his inability to balance the college's budget, according to previous reporting from The News Record. 
Before being tapped to serve as provost in June, Ferme presided over A&S and its budget woes as dean. In his offer letter, obtained by The News Record through a public records request, the university outlined measures it would take to ease the level of financial strain Ferme would have to contend with in his new role. 
Specifically, the university said it would fund the college's fiscal year 2019 revenue shortfall of $2 million over a five-year period and bridge a remaining revenue shortfall estimated at $700,000 "until resolved through growth," according to the letter. 
But the impact of the current budget model has affected more colleges than A&S. 
Since the university adopted PBB in 2010, college revenue retention has decreased from nearly 51% to 43% in 2017, according to the UC Chapter of the American Association of University Professors (AAUP). 
In a survey conducted by the AAUP, more than 75% of faculty said the budget model provides insufficient resources to their unit. And nearly 70% of those who responded said PBB "has negatively impacted the [university's] core academic mission."
A joint budget report from the AAUP and Faculty Senate found colleges such as the College Conservatory of Music and College of Law struggle to meet annual budget cuts of 2-3%. 
"Not all colleges are in a position to grow their way out of the cuts due to systemic, structural, and economic realities," the report states. 
In 2018, the university formed a strategic budget committee to review the current budget model. The committee presented its recommendation to the president in late 2019. 
"The recommendation contained modifications and enhancements intended to meet both individual college needs and university priorities, while maintaining the portions of PBB that worked well," states UC's fiscal year 2021-2022 budget plan. 
UC's need for a new budget model comes in part because some colleges have "struggled to maintain quality programs due to a continual need to cut budgets," states a video outlining aspects of the new model. 
Instead of basing budgets off revenue targets, the new model focuses on margins – the amount that remains after expenses are deducted from revenues – generated by colleges, departments and administrative units. 
Under the new model, colleges will receive incentives for exceeding their projected margins, such as being able to retain their revenue surplus. 
However, colleges are still expected to cover the cost of budget shortfalls either through reserves – or if it's determined those shortfalls will be an ongoing issue – through other cost reductions. 
"I think what the president and I have discussed ... is the need to be more accountable on both sides of the accounting streams: revenue and expenses," Ferme told faculty. "And to have transparency for how everyone's alignment with [the] strategic planning and sizing of Next Lives Here is affected."
Though some faculty with knowledge of UC's budget do not expect much to change under the new model, saying it is still growth-based and budgets allocated to each college will be similar to those set under the current model.
The university's new budget model is slated to go into effect in July 2022, university spokesperson M.B. Reilly said in February. It was originally planned to go into effect in the spring of 2020, but the timeline was pushed back as a result of the novel coronavirus pandemic.