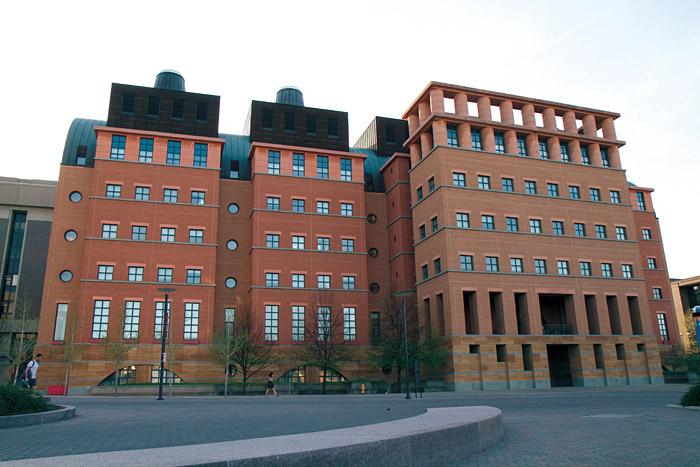 The professor who used a racist term in referring to the coronavirus pandemic has been placed on administrative leave for the remainder of the semester, as officials question his future with the university.
John Ucker, an adjunct instructor of mechanical engineering at UC, has been placed on administrative leave for the rest of fall semester, following a formal investigation by the university's Office of Equal Opportunity & Access, said John Weidner, dean of the College of Engineering and Applied Science.
"The results of the investigation indicate a violation of our Non-Discrimination Policy based on a medical condition and failure to provide an accommodation," Weidner said in a statement.
Ucker came under scrutiny in September after an email he sent to one of his students circulated on social media.
"For students testing positive for the [Chinese] virus, I will give no grade," Ucker wrote in his email.
The student, Evan Sotzing, was instructed by health officials not to attend his in-person lab after his girlfriend tested positive for COVID-19.
Shortly after, Ucker was placed on administrative leave with pay pending the investigation's outcome. Now it is questionable whether his employment at the university will continue.
"As an isolated reference, the term 'Chinese virus' did not meet the threshold to be designated harassment.  However, it did represent poor judgement, caused offense to members of our community and distracted from the learning environment," Weidner said. "Taking all issues into consideration, I am keeping Professor Ucker on administrative leave for the duration of the semester as I contemplate his future with the college."
Personnel records indicate that Ucker has been employed at UC since at least 1996. His file does not contain any other instances of disciplinary conduct. Ucker has not responded to requests for comment.
In course evaluations dating back to 2010, students generally had mixed reviews of Ucker's teaching style.
Students said that Ucker seemed overwhelmed by the large volume of students in his classes and that he was often unorganized. Some called him rude and short-tempered.
"Would never take a class given by him again unless it was the only thing I could do," one student wrote.
While many students said that Ucker was a fair grader, he was also widely labeled as being unapproachable.   
Another student said that "Professor Ucker is probably the best professor that I have had so far at UC." But a different student characterized him as being "all high and mighty and a little condescending."
Nothing in his course evaluations suggests a history of using racially-charged language.