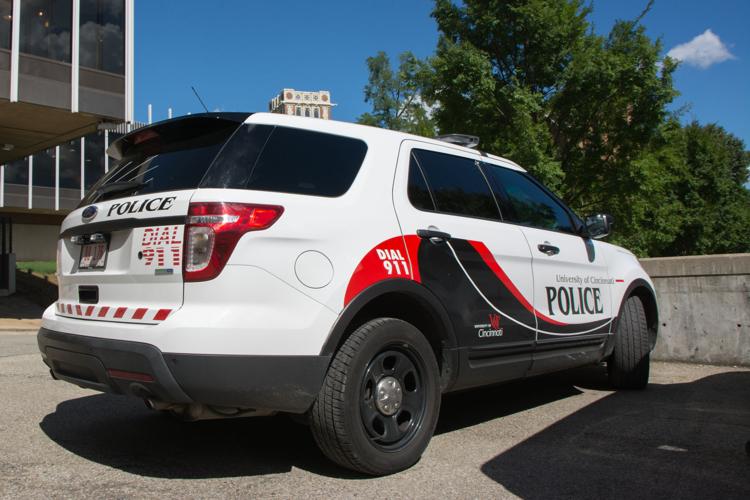 Following a string of burglaries in student housing in the neighborhoods bordering the University of Cincinnati, some are calling for a heightened police response in the area.
Since the beginning of this year, the Cincinnati Police Department (CPD) has responded to 14 burglaries in student housing surrounding the university, according to the crime log provided by the UC Department of Public Safety.
Some of the items stolen include Air Pods, laptops, gaming consoles and cell phones, according to police reports. In one instance, the items stolen valued $1,400.
Burglaries in the area have become increasingly prevalent in recent months, said Nathan Hess, president of the CUF Neighborhood Association.
In fact, reported burglaries in CUF — which houses the city's largest student population — have increased by approximately 34% when compared to the same time last year, according to city crime data. With a "disheartening" response from CPD, some students affected by these burglaries have turned to the neighborhood association looking for a remedy, said Hess.
"They didn't feel that the District 5 police is really being responsive to them," he said. "Not receiving return calls or no follow through with promises for investigating."
Often CPD will simply remind residents to lock their doors to ensure that they are not "inviting someone to steal," he added.
"While there's certainly an argument to be made for heightened awareness, there's probably more that could be included in the police response that is lacking right now," said Hess.
A neighborhood liaison officer with CPD did not immediately respond to a request for comment from The News Record.
While CPD claims to have increased patrols in the neighborhood, Hess says that he has not seen any evidence of that.
"The best [the] neighborhood ever felt safe and secure was when there was a partnership between UC police and Cincinnati police, where UC police are patrolling the neighborhood," he said.
In 2010, UCPD and CPD entered into a "Mutual Assistance In-Progress Crime Assistance Agreement," which gave UCPD officers the jurisdiction to make arrests and traffic stops outside the borders of the university.
The agreement was ultimately terminated following an ordinance by Cincinnati City Council in response to the fatal shooting of Sam DuBose by former UCPD Officer Ray Tensing in 2015.
"Perhaps nothing is more central to the questions raised after the shooting death of Samuel DuBose than the efficacy and appropriateness of UCPD conducting on and off-campus vehicle stops as a crime reduction tool," Exiger — a third-party consultancy firm that specializes in regulatory compliance — said in its 2016 evaluation of UCPD.
The firm's evaluation found that at its peak, UCPD was averaging up to 412 traffic stops per month in 2015.
Despite this, many still hold UCPD's presence in a positive light. UCPD ranked nearly six percentage points higher in overall satisfaction among students than CPD, according to a university survey conducted in 2016.
Around 44% of students surveyed also said that UCPD should not be confined to only dealing with crimes that occur on campus.
"We don't have UC police as active in the neighborhood as they were," Hess said. "But back when they were that was when the neighborhood felt the safest."