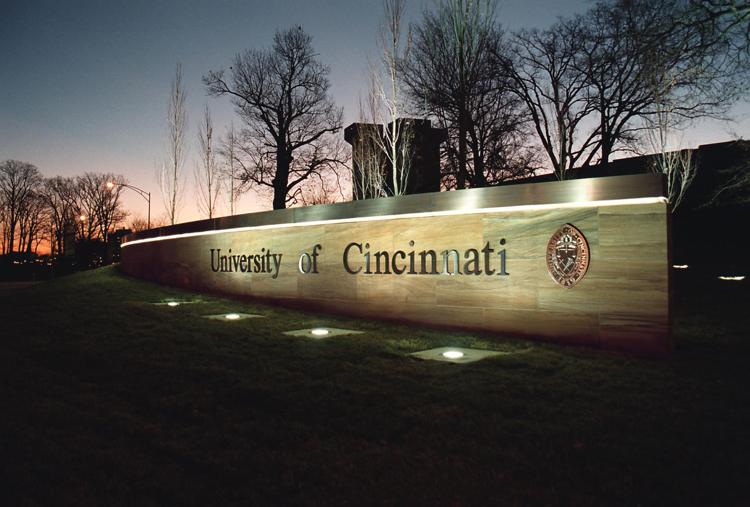 University of Cincinnati (UC) President Neville Pinto has revealed a preview of what students can expect for spring semester.
Academics will largely remain the same next semester, with most classes being taught online, though hybrid and in-person courses will be offered as well, Pinto wrote in an email to students Nov. 12.
"…Let me first acknowledge the sacrifices you are all making in maintaining social distance, staying away from large gatherings and vigilantly wearing masks," he wrote. "These behaviors remain our best path to fighting the pandemic."
Students will still be required to wear face coverings, socially distance and sanitize surfaces after use, Pinto wrote. Use of the COVID Check App will also be continued.
 "While I trust our students to follow the guidelines because it is the right thing to do, I also want everyone to be aware that any student who fails to abide by UC's COVID-19 guidelines and state-issued mandates may be subject to charges under the Student Code of Conduct," he wrote. 
Students who fail to comply with the public health guidelines run the risk of being placed on interim suspension, meaning they will be unable to complete courses, come to campus or participate in university activities, Pinto added.
Travel and study abroad restrictions have not been lifted for spring semester, and anyone entering Ohio from a state with a positive test rate of 15% or higher will be advised to self-quarantine for 14 days, he wrote.
Face-to-face co-ops and internships are permitted in the spring, so long as state guidelines are being followed.
In response to the pandemic, officials have decided to cancel spring break, instead adding two reading days to the spring semester calendar and ending the semester two days early.
"With the number of COVID-19 cases rising across the state and nation, it is more important than ever not to let our guards down," Pinto wrote.
UC has recorded more than 1,000 positive cases of COVID-19 since students returned to campus in August, according to the university's COVID-19 dashboard.