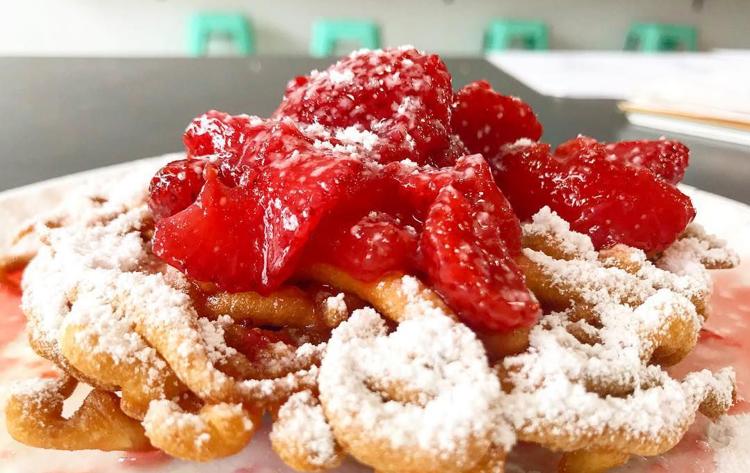 Opening a small business while being a full-time student is no easy task. One UC student managed to overcome the obstacles and not only started a bakery but kept it in operation for over a year.
Fifth-year psychology, substance abuse counseling and Spanish student Brandie Matalka and her boyfriend of almost four years, Robert Craig III, a 2017 UC e-media graduate, opened The Sweet Place at 2910 Vine St. in the summer of 2018. Matalka described The Sweet Place as a late-night contemporary bakery, as it serves a variety of treats such as cookies, funnel cakes, cupcakes and many others. 
"We like to experiment and play around," Matalka said. "Certain items we offer all the time and some are more limited, all depending on demand. I really like some of the weirder, less common things like our cookies and cream cupcakes."
Craig's father, Robert Craig II, a Cleveland native, has been a baker for nearly 20 years. He opened a bakery in Cleveland Heights called The Sweet Fix in 2016.
---
While attending school at UC, Matalka and Craig noticed that there were not too many bakeries in the area surrounding campus. Seeing this need, Craig opened a second location for his parent's business in Cincinnati and began planning in fall of 2017. Having to compete with bakeries already established in Over-The-Rhine, the two knew they wanted to open The Sweet Place in Clifton to offer something unique to the area.
"We really wanted to tap into the UC population and we knew that a lot of students didn't have cars so we wanted to be close," Matalka said. "We chose our current spot because the rent was a little cheaper than on Calhoun but it was still a relatively busy area." 
Matalka and Craig met with graphic and interior designers to create a brand that reflected their vision. It took one year for the them to get the business operational, but that year was not without challenge.
"Halfway through the project [the interior designer] quit on us," Matalka said. "From there, we basically winged it and began building out the space that winter." 
They ran into various technical problems like permits and electrical issues, which pushed the opening from March 2018 to the summer.
"My dad was really great, and he was able to come in and fix the electrical," said Matalka. "But then, the health inspector kept having to reschedule. After four times of rescheduling, he finally came in on July 5 and we opened that evening."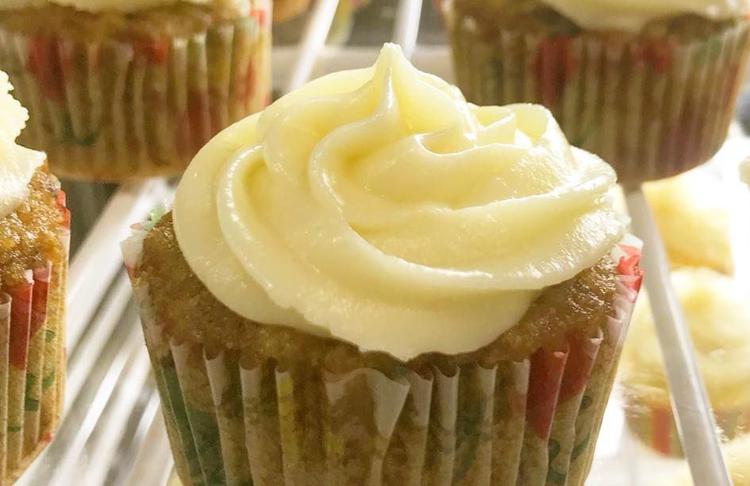 Juggling her many responsibilities as both a student and a small-business owner, Matalka said she has struggled with her mental health since opening the store.
"I have had a lot of anxiety, especially with working under time constraints for the bakery and school," Matalka said. "I often can feel so burnt out, and I'm also a people pleaser. Customer service has been tough, trying to make everyone happy."
Matalka plans to take a gap year after graduating this spring to get more field experience before applying to graduate school in California. Even after the move, she expects to keep the bakery open with a larger team.
The Sweet Place is open Tuesday through Sunday, 4:30 p.m. to 12 a.m.