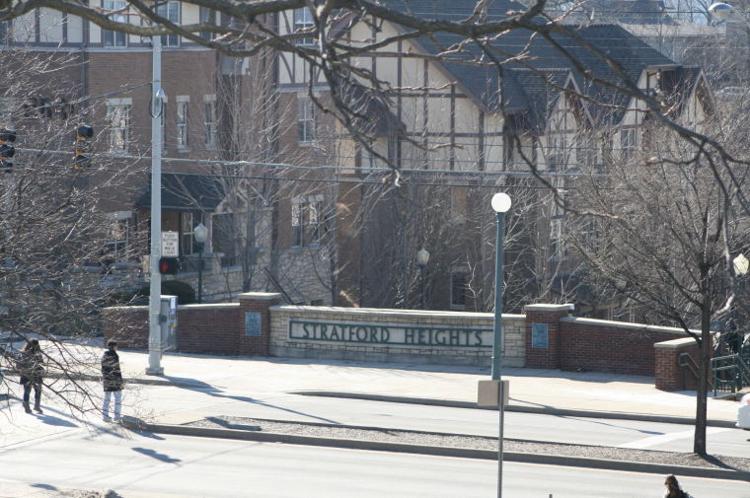 The first in her family to go to college, Alison, a fourth-year psychology student at the University of Cincinnati (UC), is a self-described stereotypical "smart kid."
As a high schooler in Dayton, she kept herself busy with advanced placement classes and extracurriculars and applied to a handful of universities in hopes of breaking away from her hometown.
Unable to financially justify going to school out of state, Alison decided to attend UC after being accepted into the honors program.
While navigating higher education has not always been easy, "I do feel like I had a pretty smooth college experience," she said. That was until COVID-19 struck last March.
The pandemic has made college life considerably more difficult for first-generation students, many of whom were already dealing with challenges not widely faced by their continuing-generation peers.
Though she has had to take out loans of her own, Alison has always been able to rely on her parents for financial support in getting through college. That support has kept her from having to get a job and allowed her to prioritize academics.
"They've always done everything that they could and that, in terms of support, just meant a lot," she said.
Her dad recently lost his job of over 20 years designing circuit boards for a company that manufactures construction lasers. That has forced her to move back home for the month to try and get the most out of her health insurance before it expires.
"We always kind of took that financial security for granted," Alison said, adding that her mom will now have to support the family with a single income.
She did not want her full name disclosed for this story, given the personal nature of her conversation with The News Record.
Alison is not alone. According to a survey of more than 28,000 undergraduate students from large, public universities, 52% of first-generation students reported a family member experiencing a loss of income, compared to 32% of continuing-generation students.
Families of first-generation students already make significantly less than continuing-generation families . Median parental income for first-generation students is $41,000 compared to $90,000 for continuing generation students.
"We always looked at my dad losing his job as [the] worst case scenario," Alison said. "It's one of those things where you don't think it's going to happen to you until it does."
By nearly every metric, the survey found that first-generation students experienced loss of income, housing and food insecurity, mental health disorders and difficulty adapting to remote learning at a higher rate during the pandemic than students whose parents attended college.
First-generation students, who represent about a third of all undergraduates in the U.S., already struggle navigating aspects of higher education, such as financial aid, as they lack the benefit of having a parent who has navigated the system before, said Deana Waintraub Stafford, associate director with the Center for First-generation Student Success, a nonprofit based in Washington D.C.
"What follows that is the fact that institutions of higher education were not built with first-generation students in mind," Waintraub Stafford said. "And so there accompany so many barriers to navigate."
As a result, these students are more likely to leave college without obtaining a degree. 33% of first-generation students drop out after three years in college compared to 14% of continuing-generation students, according to a study from the U.S. Department of Education.
The disparities in experience first-generation students face compared to their peers have certainly been exacerbated by the pandemic, Waintraub Stafford said.
The mounting stress is starting to take a toll on Alison's education. "I am very much at a point right now where I consider just not waking up for any of my classes this week," she said, adding that it has been difficult getting used to remote learning.
"I almost feel like it's harder now," she said. "I kept telling myself, I would adjust to it. And I don't feel like I ever really did."
"I really miss that in class, being able to talk to people and make friends and really get one on one time with professors," she added.
Remote learning has made it more difficult to create a sense of belonging among first-generation students, largely due to a lack of organic social interaction, Waintraub Stafford said.
Waintraub Stafford previously worked for UC's Gen-1 program, which is aimed at supporting the university's first-generation students in their transition into higher education.
"And all of the programs that we worked on in coordination with a number of offices on campus were all to promote sense of belonging, and to ensure that our first-gen students felt intertwined with the campus [and] with the institution," she said.
When she first arrived at UC, Alison was not aware that being a first-generation student carried any significance, or that they are generally disadvantaged. 
She knew about Gen-1, but said she was too afraid to reach out to the program for support, instead relying on friends she made during her first year. "So, I unfortunately did not reach out when I probably should have."
Now, Alison, who has successfully navigated four years of higher education largely on her own, urges the newest wave of first-generation students to not be afraid asking for help.
"There are so, so many connections on any college campus and any information that feels unattainable, you definitely have means to access it," she said. "You can get really far just by being kind and asking people for help."
Despite the hopelessness she is feeling this semester, Alison is fighting the urge to throw in the towel. "I just have to keep telling myself to take everything one day at a time," she said.