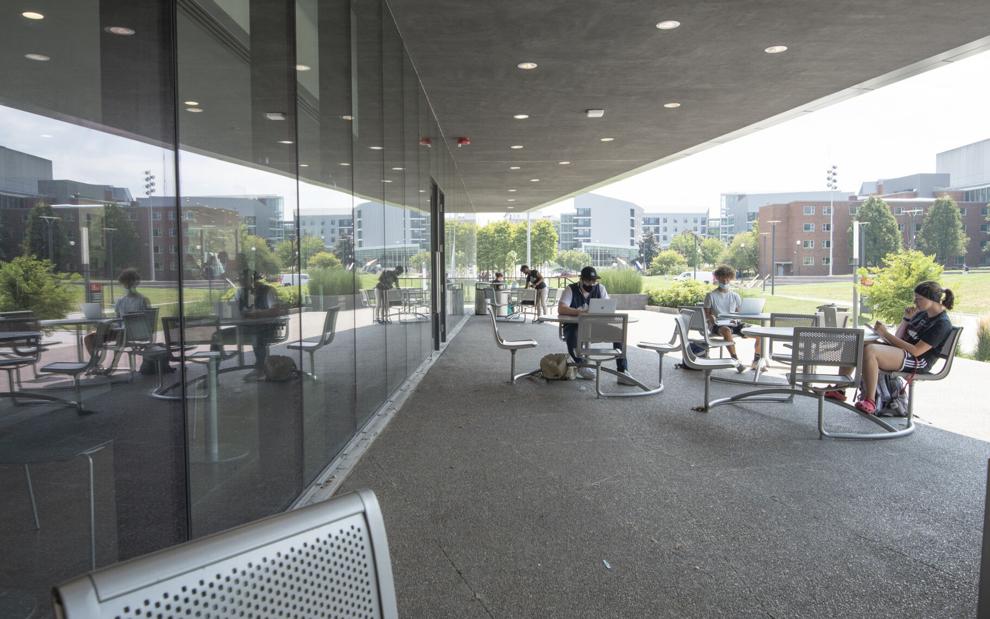 The University of Cincinnati's (UC) four main on-campus Starbucks locations are going to be added to the Starbucks app. The move is being lauded by university officials as a decision that will boost demand for Starbucks and increase campus satisfaction with Starbucks products. 
"​​This is something Starbucks as a brand was not willing to do until now," Todd Duncan, Senior Associate Vice President for Campus Services, said during a meeting of Undergraduate Student Government on Nov. 3. Duncan said this indicates that many companies are looking to rethink their business strategies as a result of the ongoing COVID-19 pandemic. 
Students will have the opportunity to reap the benefits of the Starbucks Rewards program and order ahead at the campus locations. Currently, the four locations do not accept Star Rewards and so students cannot participate in many promotions that are available to rewards members at corporate locations. These changes are significant considering the popularity of Starbucks on campus. 
Before the COVID-19 pandemic, Starbucks limited the deployment of the Starbucks app to corporate stores. This meant that campus locations were excluded as they are not under corporate ownership and are part of a licensing agreement with the university. 
"I think Starbucks realized that expanding the use of the app to licensee locations could improve the relationship between Starbucks and the customer by having the app available at all locations, corporate and licensed," said Duncan in an interview with The News Record. 
He attributed this change in Starbucks policy to the company's focus on keeping consistency across their customers' experiences at various Starbucks locations. 
"I believe the company is seeking to strengthen relationships with its customers by moving to a singular customer experience as this will strengthen brand loyalty," said Duncan. 
The primary benefit of using the app, he added, will be reduced time in line for Starbucks customers. 
"As more customers use the app to order and pay in advance, our staff will spend less time at the register taking a customer's order," said Duncan. "I am pleased that we now have an opportunity to improve customer satisfaction and reduce the time needed to order, purchase and receive one's order at our Starbucks locations."
The four on-campus locations will be listed in the app starting in the spring semester.