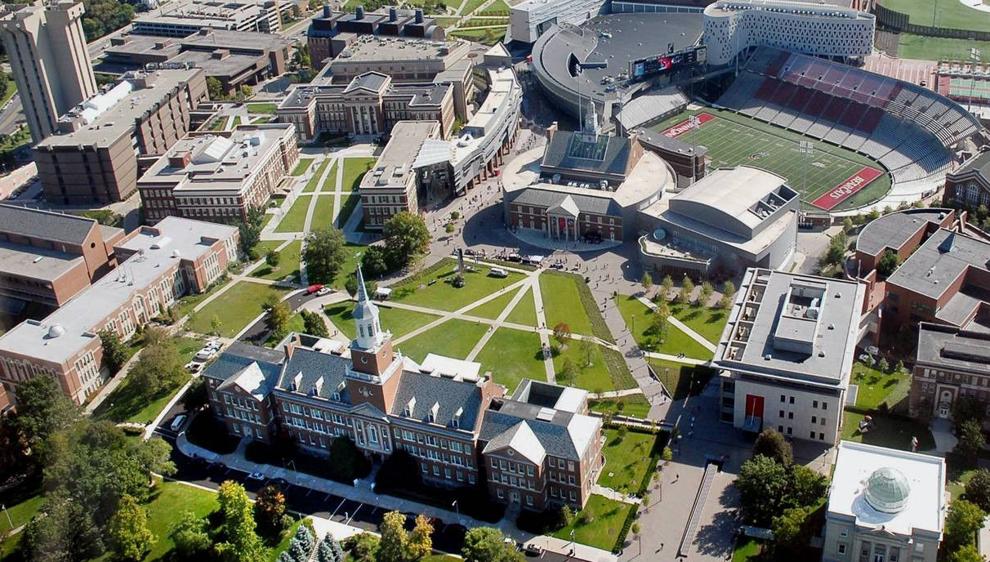 The University of Cincinnati (UC) is currently projected to lose more than $8 million, though the passage of a new federal stimulus package may change that.  
Overall, the coronavirus pandemic is expected to result in a loss of revenue totaling $25 million during the first sixth months of 2021, according to data provided by administrators during a Feb. 24 meeting of Undergraduate Student Government (SG). 
That's combined with the roughly $9.37 million that's being allocated toward COVID-19-related expenses. 
However, the federal relief bill passed by Congress in December has offset the university's lost revenue as well as a portion of its coronavirus expenses, data shows. 
Still, that leaves the university with a loss of roughly $8.2 million by June. 
With Congress working to pass a $1.9 trillion relief package that designates billions of dollars to the nation's colleges and universities, it's unlikely the university's projections will come to fruition. 
If that legislation passes, approximately $67 million will be made available to the university, Vice President of Finance Pat Kowalski told student leaders. 
Democratic lawmakers are trying to get the legislation in front of President Joseph R. Biden before March 14.
While the relief will help the university in the short term, there is concern among some university officials that the stimulus package may lead to financial troubles down the road. 
Bob Ambach, senior vice president for administration and finance, said he worries the size of the pending stimulus bill and its contribution to the national deficit may impact future funding for higher education. "How do we pay for this as a country?" he said.
Officials reiterated the sentiment that the university has managed to weather the pandemic better than expected. 
Kowalski said aggregate enrollment for 2021 was higher than that of the previous year, though some colleges did struggle to grow. 
The university's higher education subsidy from the state remained flat despite concerns that state officials would look to reduce funding for fiscal year 2021, he said.  
Because of these and other factors, Kowalski said fiscal year 2021 is "proceeding nicely" overall. 
The university's ability to manage financially through the pandemic also involved putting a pause on capital projects and reducing operating expenses, Ambach added. 
In planning the budget for the next fiscal year, officials are proposing to increase tuition for incoming freshmen by 3.8%. Tuition will remain unchanged for returning students.
There is also a proposed 3.5% increase in room and board for incoming students as well as a 3% increase in parking.  
UC's Board of Trustees will vote on whether to approve these increases during their meeting in April, Ambach said. 
He added there are currently no plans to increase tuition rates for graduate programs. 
Increases in compensation for faculty, staff and graduate student stipends are projected at $9.1 million. 
Other areas where expenses will increase include maintenance costs and university initiatives.
The university is also in its second year of resolving historical deficits at the College of Arts and Sciences and College of Law. Officials say $800,000 will be put toward paying off these deficits in fiscal year 2022. 
Ambach also spoke briefly about the university's new budget model, saying that while officials chose to postpone its implementation until July 2022, they won't just be sitting on their hands during that time. 
"We're taking that opportunity to actually continue the education rollout … so that we can have a better and more robust conversation," he said.