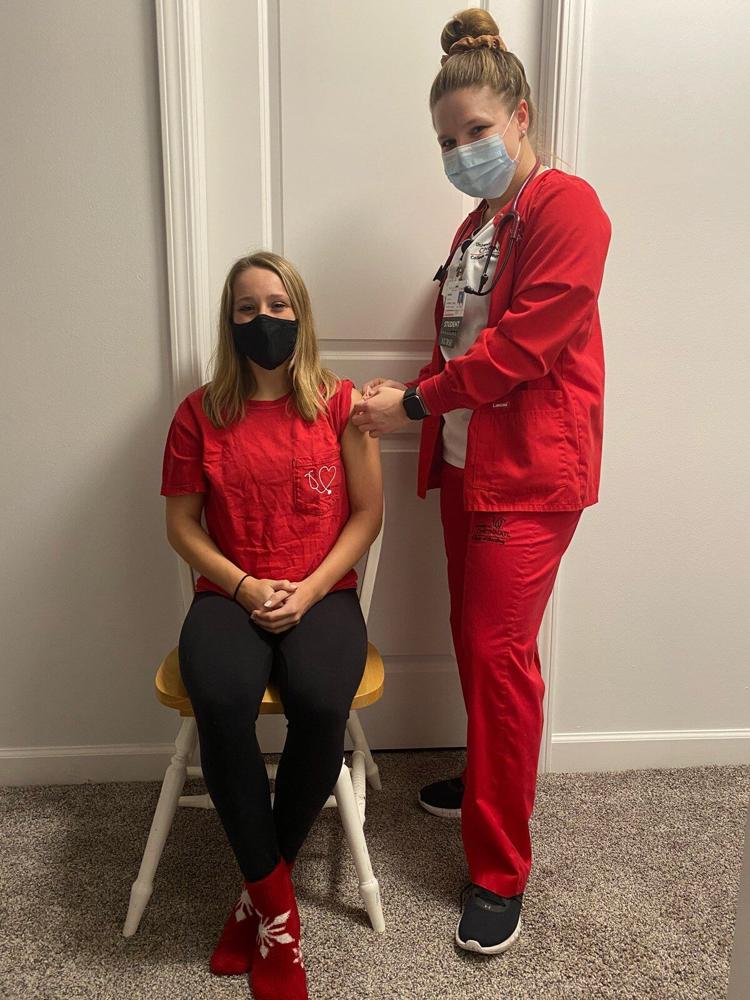 Students in the University of Cincinnati's (UC) College of Nursing are hosting a free flu shot clinic on campus, just as flu season collides with the ongoing pandemic.
 UC's College of Nursing Tribunal will administer flu shots to students in Tangeman University Center, room 427 on Oct. 28 from 2 p.m. to 6 p.m.
The tribunal received $3,397 from the university's Undergraduate Student Government (SG) to purchase 120 vaccinations from University Health Services as well as other medical and personal protective equipment.
While the tribunal typically hosts a flu shot clinic, the convergence of flu season and COVID-19 makes it ever more important that students have access to vaccinations, said associate professor of nursing and the tribunal's faculty advisor, Carolyn Smith.
The university is requiring all students taking classes on campus to have a flu vaccine.   
Getting vaccinated and practicing social distance may "help reduce any type of strains on our healthcare system that both flu and COVID might have," said Smith.
Experts worry that an outbreak of the flu in areas already experiencing a spike in cases of COVID-19 might overwhelm hospitals, adding that it is possible fewer people get vaccinated this year, as the pandemic may cause employers and schools to not hold typical vaccination events.
Smith, who is supervising the clinic, said there will be a maximum of 10 people in the room at a time, including staff and patients, to minimize social gathering and to follow campus health guidelines.
Students will have to schedule a time to get their flu shot online. They will also be required to prove they have passed a daily symptom check using the university's COVID Check App, said Smith.
The clinic offers students living on campus, specifically first-years, who do not have access to transportation or a doctor's office, "free and accessible" means to get their required vaccination, said Palak Patel, a third-year nursing student and College of Nursing Tribunal senator.
Patel said there will be a total of five nursing students staffing the clinic. Three upperclassmen will be administering vaccinations, one student will be in charge of registration and another student will assist with sanitation, she said.
University Health Services is also offering flu shots, though for a fee.
"I just think it's a great opportunity," Patel said of the clinic. "It's very close, it's accessible, it's free and it's a requirement." 
"I know for a lot of students that can be an added stress to get that figured out and work around your schedule," she added. "So, I think they should definitely come out and get their shot."