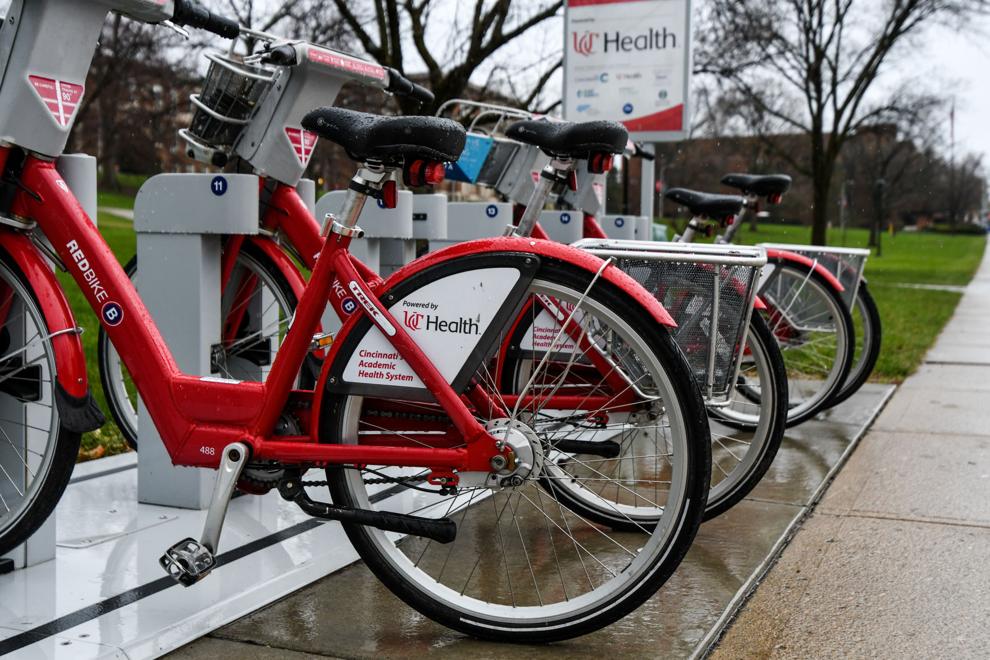 A temporary two-way protected bike lane is set to open on Clifton Avenue on March 27, extending from Straight Street to Ludlow Avenue.
The bike lane was created by putting concrete barriers to separate bikers from road traffic; it designates a previously existing lane of Clifton Avenue to bikers.
The city of Cincinnati's Department of Transportation and Engineering (DOTE) worked closely with Clifton Town Meeting to develop this project, according to DOTE Director John Brazina.
The Devou Good Foundation provided funds to cover all of the capital costs of opening the protected bike lane. 
"So far, the cost is $93,000, of which $17,000 we are committing to making the bike lane permanent, if the community wants it, or to remove it," said Matt Butler, President of the Devou Good Foundation. 
Making the bike lane permanent would mean removing the orange cones, adding more concrete barriers, and making the lane more secure.
"We allocate funds to do good in the community," said Butler. 
In addition, The Devou Good Foundation consulted with DOTE to bring the bike lane to Clifton for the use of University of Cincinnati (UC) students and residents of the local community. Other organizations coordinating the project include Vision Zero Cincinnati, Tri-State Trails, Metro and the University of Cincinnati. 
Councilmember Jan-Michele Kearney and Mayor John Cranley have also expressed support for the two-way protected bike lane, according to Brazina.
There is no specified timeframe for the longevity of the protected bike lane. "It will be evaluated after three months to see how well it works [with] the flow of traffic," said Brazina.
The temporary nature of the bike lane is more cost-effective and allows for a trial of the project in the community without a permanent commitment.
An official ribbon-cutting ceremony will be held on March 27 at 10:30 a.m. on Facebook Live. The event will be streamed live on Councilmember Kearney's Facebook page (@janmichelekearney) and the City of Cincinnati Government (@CityOfCincy) page.