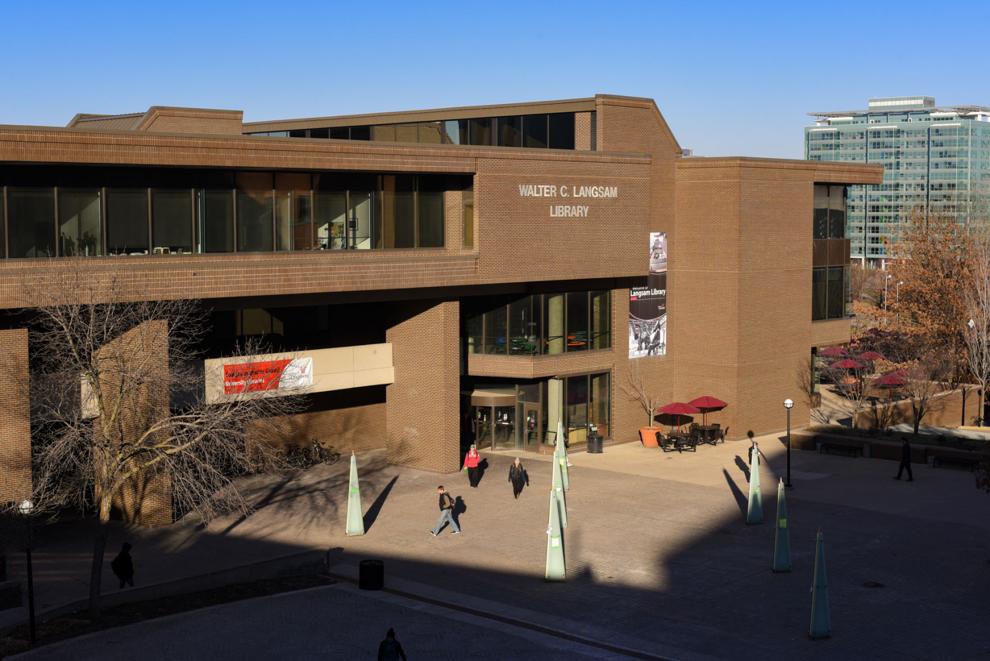 The University of Cincinnati's (UC) Langsam Library has unveiled a renovated study space for students. 
The space is located on Langsam's 400 floor and is intended to be used as a study lounge. The area is scheduled to open at 10 a.m. Wednesday. 
It has unofficially been named "the Langsam Living room," according to Amanda Welter, the university library facilities director. 
"It's made up of a much more comfy seating lounge, some couches, some large chairs that rock that sort of thing," Welter said.
Welter and Xuemao Wang, vice provost and dean of university libraries designed this space using some of the interests and recommendations from a student survey in February 2020. The result includes such necessities as additional power sources. 
The renovation of the Langsam Living room began in 2020 before the pandemic hit and was supposed to be finished last year, according to Welter. She cites the delay in opening due to the national shortage of shipping and production.
The project is still incomplete; however, the space will open this week without all of its furniture. 
"Right now, the ultimate goal is to add more seats to the library because of the amount of folks that are in the space," said Welter. 
Welter feels it necessary to make the space available to students now because of how crowded the library currently is, even though not all the soft seating furniture options have arrived.
According to Wang, this is not just a new space, but a complete change in workflow for the library.
"It is my vision that the 400 level, which is the entry-level of Langsam, will gradually become what we call the student public engagement space," said Wang.  "We are not very close at this juncture. I will say that 70% of the 400 level is already repurposed for the public to use."
Wang hopes that 100% of the 400 level spaces can eventually be dedicated to students instead of the staff.
This most recent update is just one of several phases to update all 10 university library locations. 
While no future renovation plans have been announced, John Seibert, associate vice president of Planning + Design + Construction, continues to work with the libraries for future updates of the facilities. 
"The challenge with the next phase is also when the building is approaching 50 years old, so we also have to deal with the behind-the-scenes spaces, the mechanical, electrical, and plumbing systems, and the rooms that they're in," said Seibert. "We're looking at how we modernize those as part of a refresh to the public facing spaces and still support operations."
Even though no formal plans have been released, Wang has many hopes for improving the library spaces in the future, though there's limited resources for capital projects.