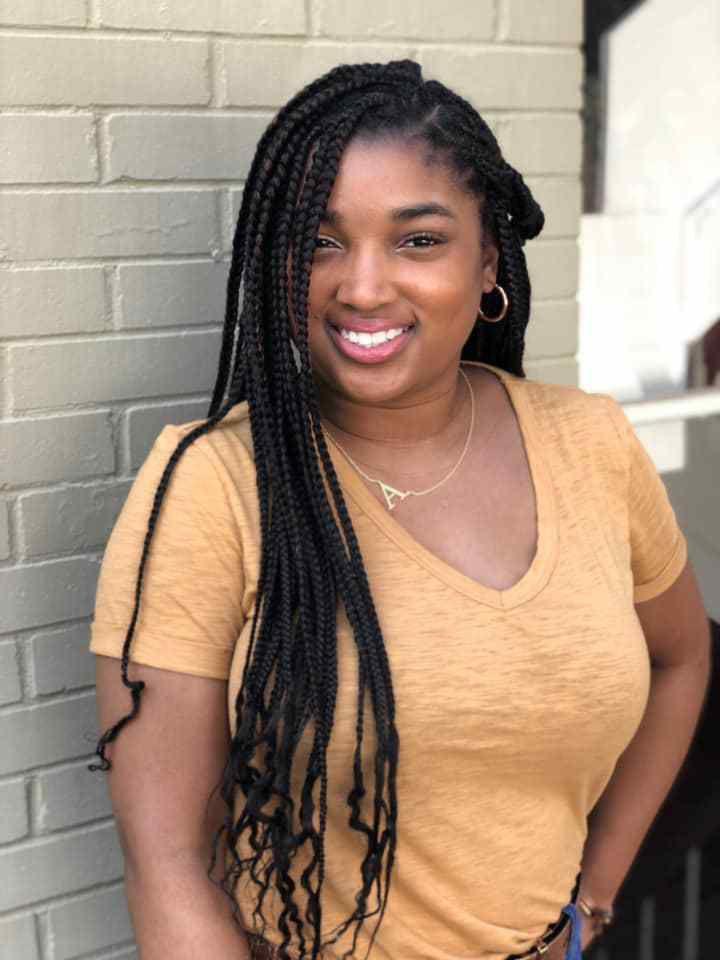 As a psychology major, Ashantia Collins had a mission and a fascination: finding out why people do the things they do.
After graduating from Miami University in 2017, Collins studied abroad at the University of the Arts London and earned a master's in psychology. She went on to become the office coordinator at Grand Valley State University and assisted in student program funding, student advising and development, as well as utilizing campus partners to refer students.
Collins moved back near her hometown of Grand Rapids, Michigan, in summer of 2019 to be a senior extension clerk at Michigan State University. Working in its agricultural department, Collins helped run programs that taught residents about security, healthy dieting, budgeting and even gardening. It was here that Collins realized she wanted to do more work with students.
Now, Collins is joining the University of Cincinnati's College of Engineering and Applied Science (CEAS) in the department of inclusive excellence and community engagement as a program coordinator.
Collins manages the summer STEM bridge program. The program is for students in the College of Arts and Sciences, CEAS and the College of Allied Health Sciences who stay on campus for seven weeks to take classes for credit and to get a taste of their future at UC. The students also get connected to possible internship opportunities.
Year round, Collins is in charge of creating programs to veterans and LGBTQ students within the college, in addition to supporting both groups and making their resources more accessible.
"I really want [students] to feel like I am someone that they can come in and complain to, and if I can do something about it then we are going to do something about it," Collins said.
Further, Collins assists in organizing veterans financial aid and hopes to make the process smoother within the coming semesters, she said.
Collins is also developing an "Out in Health" group for LGBTQ students, in hopes of creating events and fundraisers, like starting a yearly clothing swap for students to get the items they need to feel comfortable in their identity.
"It is just important to be an advocate in any way that I can and I know it such a big deal for a millennial to be in a position where they can create change like this because a lot of times, people may be a little bit stuck in their old ways," she said.
With the help of the department of inclusive excellence and community engagement, Collins would also like to work with companies to start a job fair for LGBTQ students.
Moving forward, Collins is excited and grateful for the opportunity to serve different populations of the student body and is eager to support them throughout their college experience, she said.