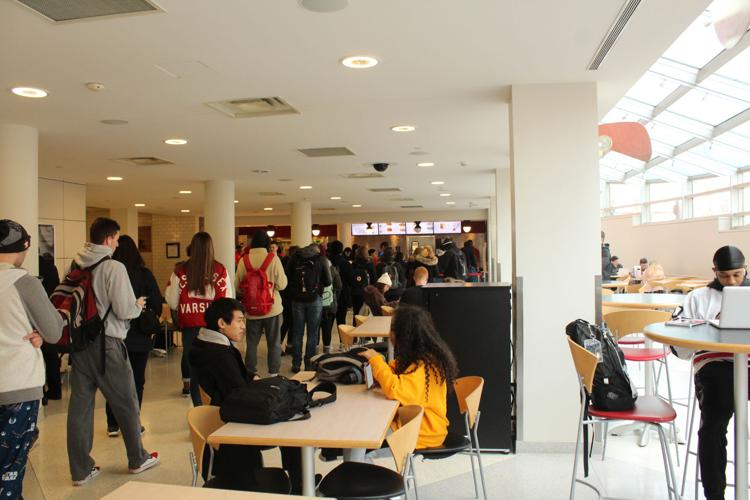 Frequent diners at the University of Cincinnati's (UC) Tangeman University Center (TUC) can expect a number of new restaurants to be completed within the next year. 
University officials recently unveiled a rough timeline for when students can expect to see new restaurants opening in the TUC food court. 
Panda Express is currently under construction and is estimated to open sometime in January, just in time for spring semester, Katy Wahlke, director of Food Services told student leaders on Nov. 4. 
It was previously announced that Panda Express – as well as Qdoba Mexican Eats – would be coming to TUC as officials sought to improve the food court's popularity. Qdoba opened on Oct. 15 and was the first new restaurant to serve students. 
Food Services had also made plans to bring in other new brands. While it has not been disclosed what those brands are, it is clear the university is taking an unconventional approach this time around. 
Wahlke said that Food Services is working on a "rotating restaurant concept." That concept would keep options fresh by constantly bringing in new, local restaurants, she said. 
Wahlke said it is too early to say what restaurants will take part in this concept. "But we are in conversation with different brands," she said, adding that she is "really looking forward to having that variety." 
The concept is in its final stages of development, Wahlke said. 
Given that the coronavirus pandemic has negatively impacted restaurant sales on campus, businesses are unlikely to come aboard until those numbers start to rebound, she said, adding that the earliest this concept could be completed is fall 2021.
As it has done in the past, Food Services is surveying student opinion to narrow the brand search, she said. "We're really excited about bringing that [concept] online and hope students will like it as well." 
Food Services is also looking to expand the options available in its new mobile ordering app, Wahlke said. Only Chick-fil-a is available on the app, but more on-campus brands will be made available in the near future. 
The app was created as part of a partnership between Food Services and Undergraduate Student Government to reduce long lines and extended person-to-person contact. 
Students can download the app for free on both the Apple App Store and the Google Play Store.