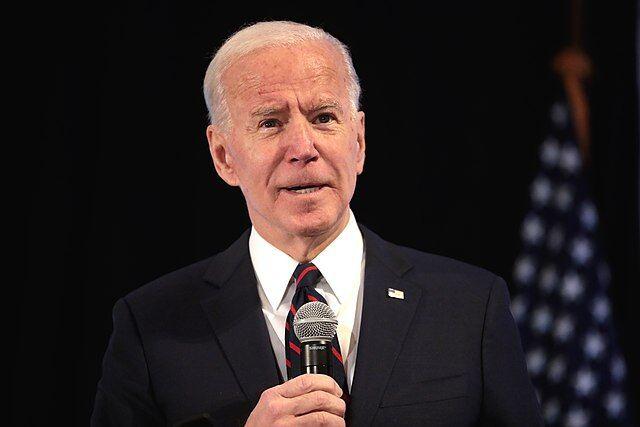 Applause ended President Joe Biden's town hall, an hour-long event anticipated by many in Cincinnati, drawing supporters and detractors alike. The discussion encompassed a myriad of topics from foreign policy to COVID-19.  
Brian Calfano –political science and journalism professor at UC's College of Arts and Sciences – emphasized how Biden's town hall served to measure Mid-Western voters' pulse, and their willingness to accept the Biden administration's platform. 
Biden came to Cincinnati "for the same reason Trump liked coming here: the region is on the bleeding edge of the defection of reliably Democratic Party constituencies, and Biden thinks he's able to stave off that defection to some extent," he says. 
Despite being a city defined by political moderation, Cincinnati has since become a "Democratic Party stronghold" in the eyes of David Niven, professor of political science at the College of Arts and Sciences. "It's happened a little more slowly in Cincinnati than other Ohio cities, but the trend line is set."
Taking a position equal parts defensive and optimistic, Biden tackled issues ranging from bipartisanship – "I have faith in the American people" was his response to questioning whether reaching across the aisle could still be viable in modern society – to infrastructure, saying of the infamously defunct Brent Spence Bridge, "we're gonna fix that damn bridge."
Amid a panoply of differing perspectives, students from the University of Cincinnati lent their voices, with several members of student government named on a list of attendees for the invite-only event.  
Taylor Allgood was one of those lucky few, who just a few months ago won her race to be undergraduate student body vice president. 
She was sitting in her living room watching a movie with her roommate when she got an email saying she'd be invited to Biden's town hall. "I couldn't believe my eyes and just kept shouting 'No way! No way!'" 
When Allgood's roommate asked what made her so excited, she responded, "I'm meeting Joe Biden."
While she never got a chance to personally interact with President Biden, she did get to see him in action, only a few feet away. Allgood was seated about six rows back alongside several other UC students, extremely close to Biden and moderator Don Lemon. She says she found the experience "refreshing, hopeful and inspiring."
Dillon Trafzer, a newly elected Senator of the College of Arts and Sciences, felt the same way. Being a dedicated politico most of his young adult life, Trafzer has heard many politicians speak, including Mike Pence, Ted Cruz and Paul Ryan.
"Never have I seen a sitting president that close or been live for an event," he said.
Not everyone who flocked to Mount St. Joseph's (MSJ) that night did so in good faith. 
Trafzer mentioned meeting a student from MSJ named Emma, a "very genuine human being" with whom he discussed everything from school to life to vaccines, and more. Meeting again after the town hall ended, they chatted while walking to their cars. 
According to Trafzer, Emma mentioned her mother, who was scared that her daughter would be walking to her car alone "due to some of the Trump protestors who were near [MSJ] and harassing people at the town hall." 
Protesters on all sides of the political spectrum gathered outside MSJ during the event, according to a report from WVXU. 
Biden's visit was considered divisive for some Cincinnatians, most notably traditional Catholics, who find his relative lenience on abortion antithetical to the church's teachings.  
Right to Life of Greater Cincinnati,  a local pro-life group, implored members of the public to call MSJ and voice their opposition to the university's decision.  
The group's executive director and UC alumnus, Meg Deblase, defended Right to Life's protest, saying they were "disappointed and frustrated" that a Catholic school hosted a man "who is responsible for the death of millions of innocent lives," referencing his pro-choice position. 
"No Catholic institution should consider hosting him until he starts acting like a Catholic himself," she said. 
Deblase also spoke of her organization's close relationship with Catholic student-led organizations at UC, often working "collaboratively with Catholic Bearcats" and using UC Students for Life to arrange the protest of MSJ. 
Catholic Bearcats did not respond to multiple requests for comment from The News Record. 
Jim Moorman, Appalachian regional coordinator of Students for Life, said "Students for Life Action, joined by many other pro-life community members, was present outside of Mount Saint Joseph." 
Echoing Deblase, Moorman called it unacceptable for "an institution calling itself Catholic to host such a rabidly pro-abortion administration."
Regardless of the protests, students who attended the town hall will never forget how they felt, or what they saw. 
"Folks from both sides of the political spectrum were able to come together and engage in civil discourse with President Biden, regardless of if they agreed with his answers or not," Allgood said. "I believe the most exciting element of the process was realizing that not just the audience was listening, the rest of the nation was too."