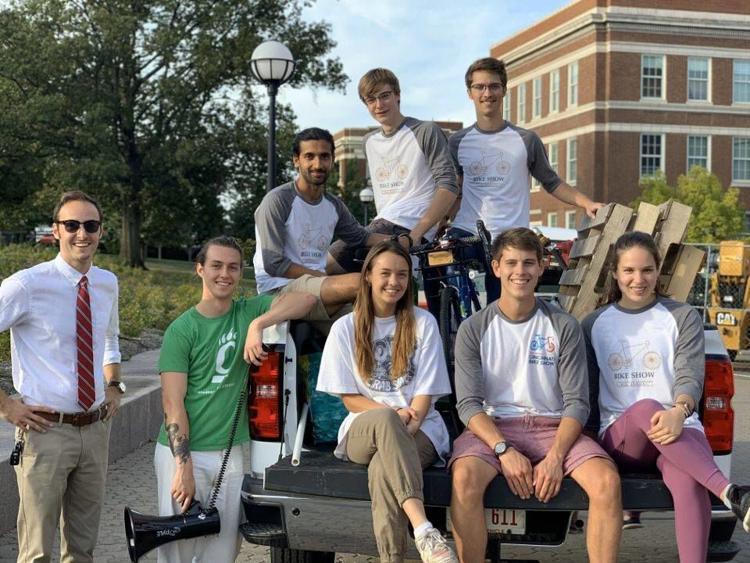 The Sierra Club has recognized the University of Cincinnati as a top performing school in the organization's 13th-annual "Cool Schools" ranking.
The Sierra Club credited UC and 282 other schools for their sustainable methods of food, energy, waste, research and transportation practices. UC was ranked No. 78 out of all participating schools.
"[It's] pretty amazing to see such a high ranking in the list," said Daniel Hart, UC's sustainability coordinator. "It's just another great way to celebrate a lot of the amazing things we're already doing."
Participation in the Sierra Club's ranking was open to all four-year undergraduate colleges and universities in the U.S. and Canada, along with two-year community colleges, according to the organization's website.
"We hope that our annual ranking can serve as a guide for prospective students, current students, administrators, and alumni to compare colleges' commitments to environmentalism," reads the Sierra Club's website. "It also serves to spur healthy competition among schools, raise environmental standards on campus and publicly reward the institutions that work hard to protect the planet."
This year's scores were based on the Sustainability Tracking, Assessment & Rating System reports, or "STARS," created by the Association for the Advancement of Sustainability in Higher Education. Any valid STARS report from the last three years was eligible to be potentially recognized by the Sierra Club. 
"[The Sierra Club] takes a lot of information from AASHE STARS report," Hart said. "It's not just one thing — it's all of the things we're doing. It's a comprehensive look at how we're functioning when it comes to sustainability. It really is a comprehensive snapshot of what a green university could look like, and then the club takes that and compares it to other schools."
UC was ranked above multiple participating colleges and universities in Ohio, including Ohio University, the Ohio State University (OSU) and four of OSU's affiliated satellite campuses. However, three schools in the state ranked higher than UC in the Cool Schools ranking: University of Dayton, Oberlin College and Miami University.
These reporting and celebratory frameworks celebrate and give positive consequence to a lot of the sustainability initiatives on UC's campus, Hart said.
"I think one of the most meaningful things about this is that when a lot of students are looking at where to come to college and university, oftentimes they'll search on the internet different kind of reporting lists," he said. "When they see that we've been highlighted as a Sierra Club Cool School, hopefully that will attract them to come here and learn more about our sustainability efforts."
Hart doesn't see the Sierra Club's recognition as just winning an award, but rather he sees it as UC being celebrated in the list of rankings along with other schools, he said.
"Sustainability is about processes; it's not really an end goal destination, but more of a journey of how we can continue to improve to enhance the health of our community and the health of the land base," Hart said. "We most definitely have a lot of room for improvement, but it is nice to see that we're being celebrated for some of our initiatives."