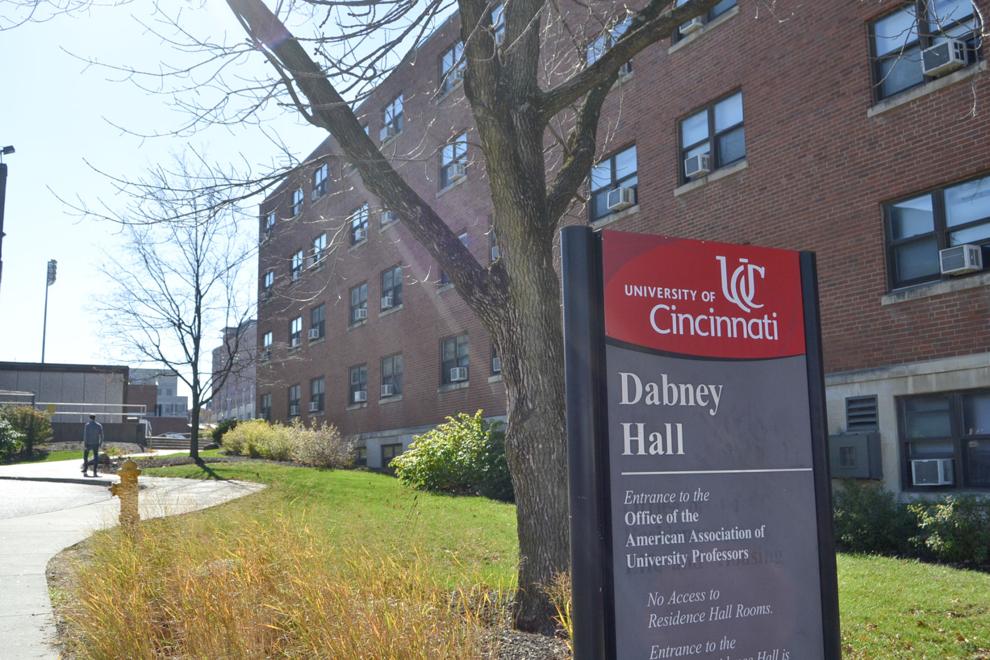 A post on social media claimed air conditioning units at the University of Cincinnati's (UC) oldest residence hall contained mold, displacing students from their dorms. But that was not the case, according to the university. 
The post was sent via the social media platform Yik Yak on Wednesday afternoon. Yik Yak, a local messaging board that allows users within a five-mile radius to share posts anonymously, recently returned to Apple's App Store after it was shut down in 2017. 
"[Dabney Hall's] ac's [sic] have mold so a ton of us are moving to quarantine dorms/hotels," the post states. 
Nine of the residence hall's window air conditioning units were inspected by UC Environmental Health and Safety (EHS) Wednesday morning upon student request, university spokesperson M.B. Reilly said in an email to The News Record. 
Inspectors did not find mold, but they did determine the presence of dirt within the units, Reilly said. The director of EHS deemed the units safe and the replacement of the units is expected to be finished Thursday. 
Reilly said three students requested "temporary relocation" to other accommodations within university housing until the inspection was complete. 
"Because the inspection determined that the units contained dirt and because their AC units have been replaced, these three have now returned to their Dabney locale after one night in other UC Housing," she said. 
"For further reassurance, UC Environmental Health and Safety will continue to monitor and test the air in the rooms with the replacement window units in order to take a test-based approach on behalf of those concerned," Reilly said. 
Perhaps the plainest residence hall on UC's campus, the painted-brick building is dotted with window air conditioning units protruding from its façade. 
Built in 1960, Dabney Hall is the university's oldest residence hall, positioned adjacent to Fifth Third Arena. According to the university's website, Dabney Hall can house up to 400 students on coed floors.