Nine University of Cincinnati students have announced their campaigns for senator at-large positions within the University of Cincinnati's Undergraduate Student Government (SG) for the 2020-2021 school year.
Students will be able to submit their votes on Blackboard. Elections will open at 8 a.m. Wednesday, March 4, and close Friday, March 6, at noon. Election results are expected to be announced after 6 p.m. Friday.
Here are this year's candidates and their platforms: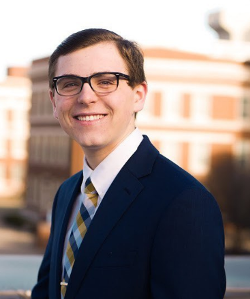 Joe Kroger
Joe Kroger is a first-year student double majoring in political science and secondary education and recent graduate of the SG Mentorship Program (SGMP). He serves on a student-lead panel to discuss the hiring of UC's next Title IX Coordinator, a College of Education, Criminal Justice and Human Services (CECH) Tribunal trainee and executive board member. He is also president of Siddall Residence Hall.
Kroger's platform goals:
Sustainability: Work with UC Sustainability and Hughes STEM High School to establish a community garden to teach the importance of sustainable growing in urban settings
Academic success: Work with The Office of The Provost to create a program to increase the per semester credit hour maximum from 18 to 21 for students who want a larger course load
Community involvement: Work with the Center for Community Engagement and Parking Services to create an initiative called 'Time For Tickets' to allow students the option to volunteer in their community to help offset the costs of their parking ticket
Sexual assault prevention: Promote Bystander Training Implementation by the Student Wellness and LGBTQ+ Centers into Residence Halls to encourage Sexual Assault Prevention
---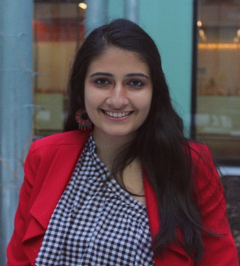 Neha Chawla
Neha Chawla is a second-year student majoring in computer science with a minor in women's, gender and sexuality studies. She currently serves in the student government cabinet as the director of student technology.
Chawla's platform goals:
Innovation through technology: laptop refurbishment, Bearcat Pantry stocking tracker, online map of gender-neutral bathrooms
Give back to Cincy: Outreach programs for Cincinnati Public Schools' students, implement SG services days for various community service projects
Connect UC: Continue growth of a world fair to spread awareness of campus resources for marginalize identities, develop a student life resource pamphlet, establish a Women's Day conference
---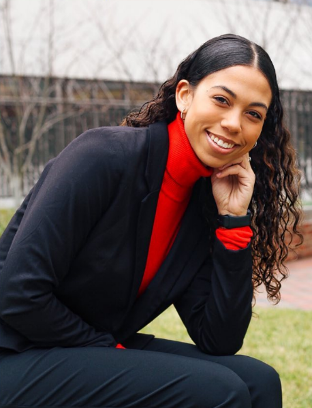 Taylor Allgood
Taylor Allgood is a first-year international affairs student with a double minor in French and women's, gender and sexuality studies. She is a recent graduate of the SG Mentorship Program and currently serves as secretary of senate. Allgood is basing her platform on the acronym STAND – sustainability, transform, adulting 101, networking and diversity and inclusion.
Allgood's platform goals:
Sustainability: Expand UC's current composting system to include all dining halls
Transform: Create a "Before I Graduate…" mural on campus to beautify campus and speak goals into existence.
Adulting 101:  Implement monthly workshops that cover a range of topics from taxes and budgeting to mental and sexual health.
Network: Create a website for UC students and alumni to market their business and services.
Diversity and inclusion: Ensure every UC syllabi clearly defends the right to make up work in the case of missing school for religious purposes.
---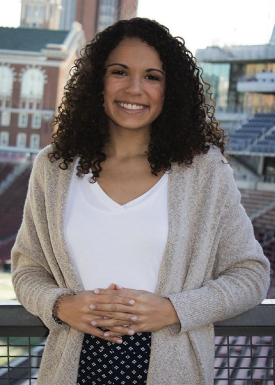 Makayla Stover
Makayla Stover is a second-year student studying communications with a minor in sociology and certificates in public relations and digital engagement. She serves as the SG press secretary under the current administration.
Stover's platform goals:
Expanding Bearcat Promise: Establish on-campus job fairs, provide centralized source for students in less-common majors to connect with employers
Prioritizing mental health: Expand upon the recent Mental Health Campions initiative, provide excuses mental health absences without a doctor's note
Campus safety: Add more lighting across campus, reintroduce Campus Watch with patrol volunteers, work with UCPD to increase security in parking garages
Campus Services: Implement an airport shuttle program, put printers in residence halls around campus
Diversity and inclusion: Implement a university-wide diversity and inclusion course requirement
---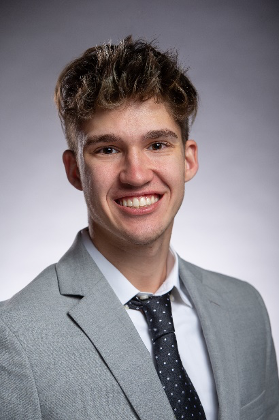 Erek Hansen
Erek Hansen, a second-year student studying chemical engineering, is the founder of Go Green Ohio, a nonprofit recycling project. Hansen has no prior experience in UC's student government but was involved in high school.
Hansen's platform goals:
Sustainability and recycling: Work with SG to provide accessible denim recycling to UC
Improving voter accessibility: Work with SG to increase voter accessibility and education such as busing to polling stations and helping students register
Giving activists a platform: Represent the interests of the UC Activist Coalition and students including anti-corruption and pro-environmental stances
---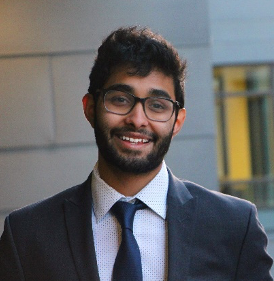 Adit Kulkarni
Adit Kulkarni is a first-year chemical engineering student with a minor in materials sciences. As a graduate of SGMP, his recent campus involvement includes Model U.N., CEAS Tribunal and the American Institute of Chemical Engineering.
Kulkarni's platform goals:
Umbrella initiative: Be able to pick up and drop off an umbrella at designated locations around campus
Free laundry: Work with UC housing to adjust its third-party contracts and push for free laundry in all dorms and apartments
Expand Bearcat card uses: Be able to use debit on your Bearcat card on Uber, Grubhub, Bird and more
Improving shuttle services: Work with transportation facilities to expand the locations and extend the shuttle schedule
---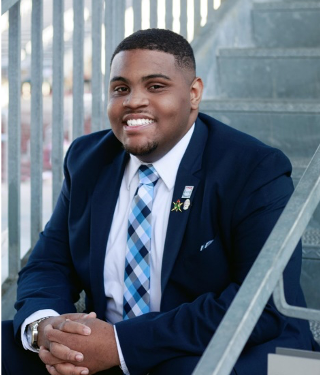 Raphael Hicks
Raphael Hicks, a second-year chemical engineering student, is also a graduate of the SG Mentorship Program. He has been previously involved on campus as the equity and inclusion chair for CEAS Tribunal, vice president of collegiate affairs and executive director of equity and inclusion for the current administration.
Hicks' platform goals:
Accessibility and student amenities: Create a map of accessible travel routes on campus, increase the amount of printing stations on campus, implement air fresheners and increase restroom cleanliness
Bearcat inclusiveness: Develop career development workshops geared toward international students, provide free self-defense training workshops and increase collaboration between SG and identity-based organizations
Community outreach: Create "SG on Main" event, SG social media philanthropy and in person projects to give back to Cincinnati and a "Bearcat Spirit Highlights" video showcasing student experiences
---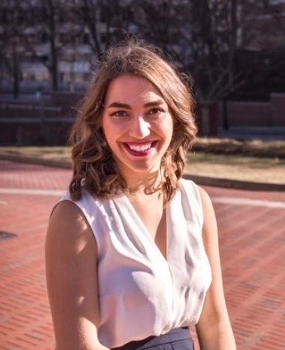 April Gable
April Gable is a second-year student studying political science and communications with a certificate in organizational leadership. She is currently an ambassador for the College of Arts and Sciences (A&S), a student representative on the A&S Board of Academic Misconduct and a resident adviser at Daniels Hall. Gable is hoping to SOAR into office on a platform of sustainability, operations, art and references.
Gable's platform goals:
Sustainability: Create and distribute informative labels for recycling runs and centers around campus
Operations: Maximize the use of McMicken lawn for student services, improve signage for shuttle stops around campus to emphasize locations and clarify schedules
Art: Decorate campus with student-led creative spaces as a means to celebrate Bearcat Pride
Reference: Inform students on how to maximize campus services through an online resources guide
---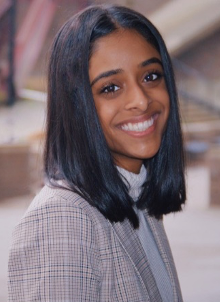 Nuha Syed
Nuha Syed is a first-year student studying health sciences. Her previous involvement on campus includes SG committee of governmental relations, Muslim Student Association and Minority Association for Pre-med students.
Syed's platform goals:
Work the Women's Center to put on an event discussing women's experiences on campus to raise awareness on being conscious of biases and letting women speak about sexism in the classroom, at parties and more
Work with UC dining halls to incorporate food to accommodate holidays like Passover, Lent and Ramadan
Encourage and provide information for students about sexual assault and harassment
Put content warnings on readings/films to protect victims of sexual attacks