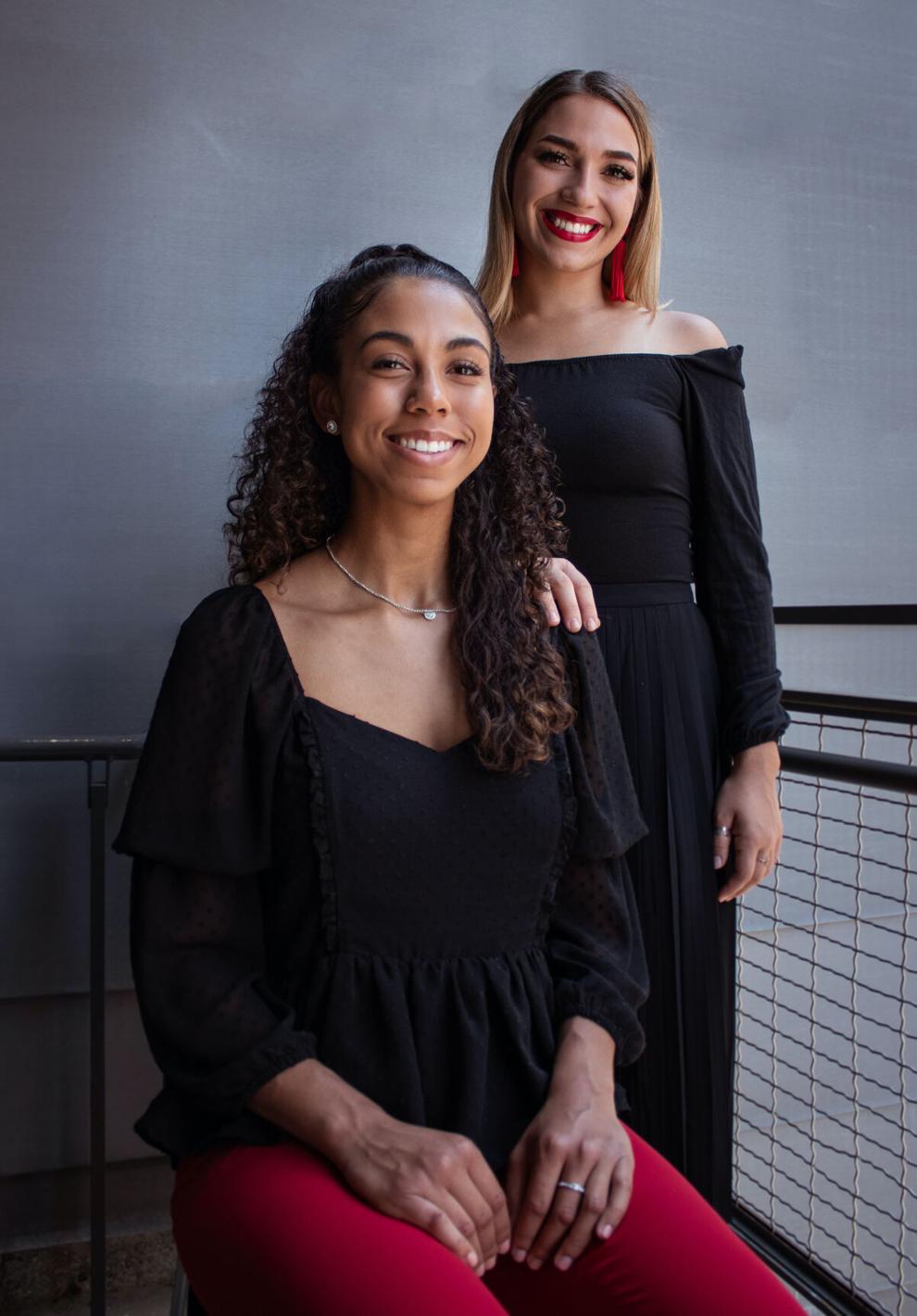 On March 5, President April Gable and Vice President Taylor Allgood were elected to the University of Cincinnati's (UC) Undergraduate Student Government (SG). Gable is a fourth year, studying communications and interdisciplinary studies, which will focus on political science and women, gender and sexuality studies. Allgood is a third year, studying international affairs and political science, with minors in French and women, gender and sexuality studies. The pair broke barriers as an all-female slate and promises to lead a platform centered around diversity and inclusion, sustainability, school spirit, mental health and accessibility.
The News Record (TNR): How can students benefit from SG and what resources does SG have to offer?  
Gable: Within our SG we have so many different types of positions. We have directors that are in charge of specific areas of our campus [such as] veteran affairs, sustainability, campus services, and so on and so forth that students can reach out to ask [questions] or say, 'hey I have this really great idea.' 
I realized that we wanted to make SG more accessible for students to actually use the resource, so we included the, 'your campus, your voice' request form on our website. You click it and then you type in your name, your contact email if you'd like us to contact you, and just say, 'Hey, I'm in search of the sustainability directors email, or I had this issue and I wanted to give feedback,' or something like that.
Allgood: A common thing that a lot of students don't know is that we are given a rather large budget every year to implement different initiatives, projects and events that benefit the students. I think it's truly like a disservice when not as many students know about these resources, because we're constantly having programming and different things throughout the year that [are] solely meant to give back to the students. 
TNR: How can you encourage more students to use the resources available to them? 
Allgood: The first thing that I think of is being more approachable as an organization. 
I think oftentimes there's this big idea that SG [is like a] siloed entity. In other words, you have to be in it to feel like you're a part of it. But April and I really want to change that this year and more than anything, be a friend so that students feel comfortable asking for those resources and don't feel like they need to be a member to ask for help.
TNR: One of your initiatives is a 'UC Re-Envisioned' plan, which includes implementing a spirit rock on campus. Can you tell me about that? 
Gable: That is my passion project. I have been wanting the spirit rock since I started my campaign for senator-at-large, and it's been a tough battle, not going to lie. We are currently working with PNC to see if the rock is available to be placed on campus. From what we found with our platform, some initiatives will be completed by the end of the 2022 school year and others will be completed by our graduation in 2023. The spirit rock sadly is looking like that will be with the 2023 initiatives. Our goal is to have a spirit rock because literally in our alma mater. It says, 'a fountain of eternal youth, a tower of strength, a rock of truth.'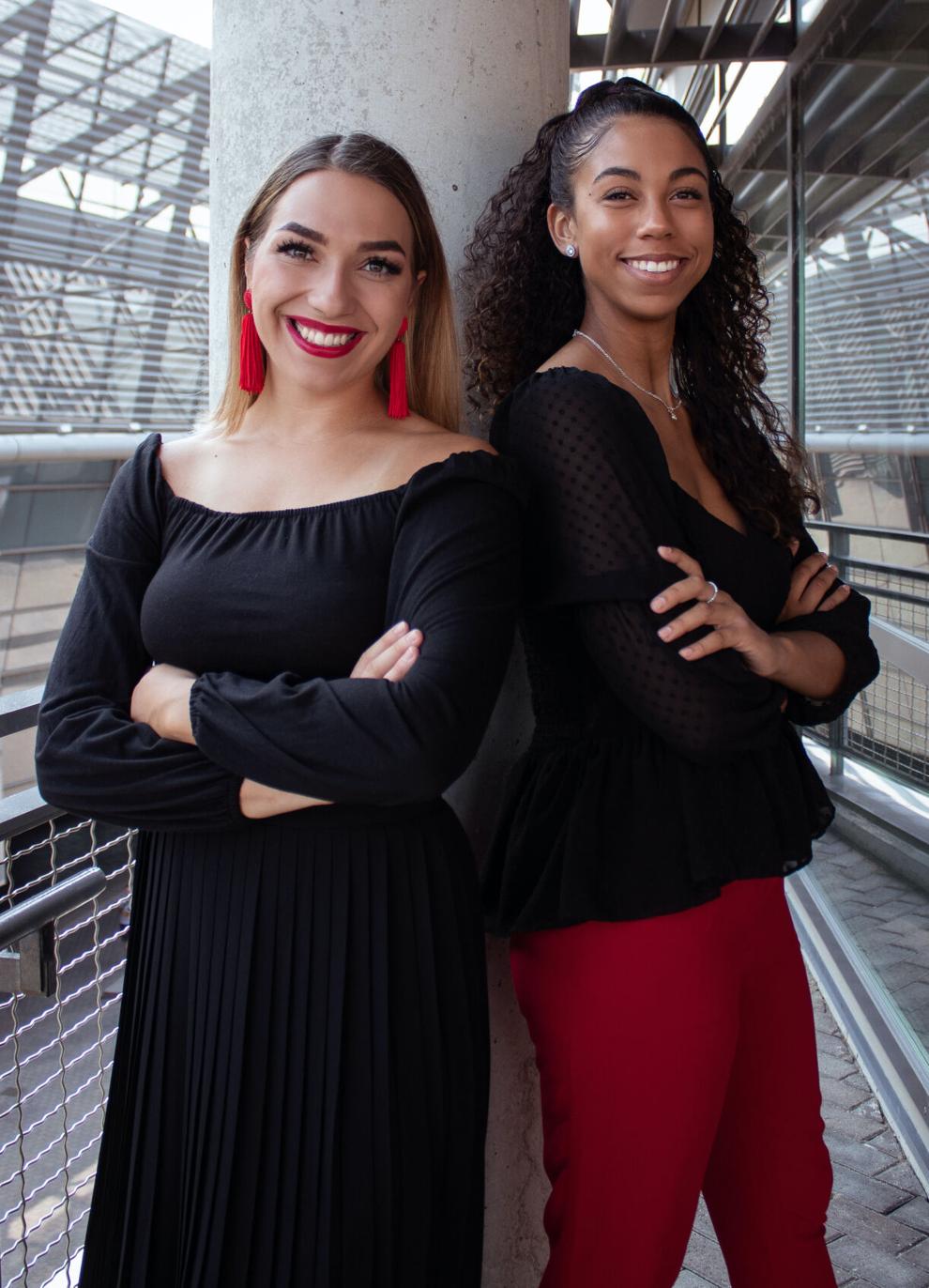 Allgood: It's so easy to meet with different offices and promise to implement [initiatives] as long as it's feasible, but, once you get sworn in, there are so many different meetings and little obstacles that you have to go through to make sure that it can really be sustainable and last on campus. I feel like that's something that I would make sure students know. That of course we're working on [our initiatives] and trying to get it, but it just might take time.
TNR: Beyond your roles in SG, what do you want the UC community to know about you?
Gable: I came into UC wanting to go into political science. I said, 'I'm going to run for president in 2052, and that is what my life is going to be about.'  And then I sat in some of my policy classes, and I realized that that is not the career path for me, but my true passion has always been higher education and working with schools, so I want to pursue a master's or a PhD in higher education when I'm done with my undergraduate studies, just because I feel like that's my place to be. I want to eventually come back to UC one day maybe and become provost like Provost Nelson, or President Pinto. 
But [outside of school], I'm a baton twirler. I absolutely, absolutely love baton twirling. I've been twirling since I was about six years old and my biggest goal, probably of my life for the longest time was to become a feature twirler. I wanted to become a soloist, I wanted to become a member of Team USA. COVID-19 definitely threw it off a little bit, and I was told by [some] members of SG, 'you're going to have to quit, you're going to have to quit, you're not going to be able to handle doing both president and baton twirling.' So, my year is going to be juggling a lot of different things but I'm really excited. I'm also very competitive in the back of my head so I want to prove them wrong, that I can handle it.
Allgood: I'm very passionate about international politics. I know with today's political climate it's very much important to be involved in domestic politics as well, but I really love learning about different cultures and learning different languages. I'm more of an external person I love that aspect of getting to work with other countries and traveling. Career wise, I would love to work for the United Nations (UN) in New York, particularly UN Women. I'm very passionate about gender politics. Outside of school, I'm a very avid writer and poet. Not many people know that, but I love to write, I'm very much an English lover. And I also model professionally for a talent agency so when I'm not in the SG office catch me auditioning for different [roles]. 
Gable: Also, we're really open to anybody; we want to have an open-door policy and we're trying to have snacks in the office as much as possible to invite people in and have a comforting space. Everything that we hold highly and that our goals are [are] for the betterment of students because the end of the day, we are students, so we get it, we want to be there.