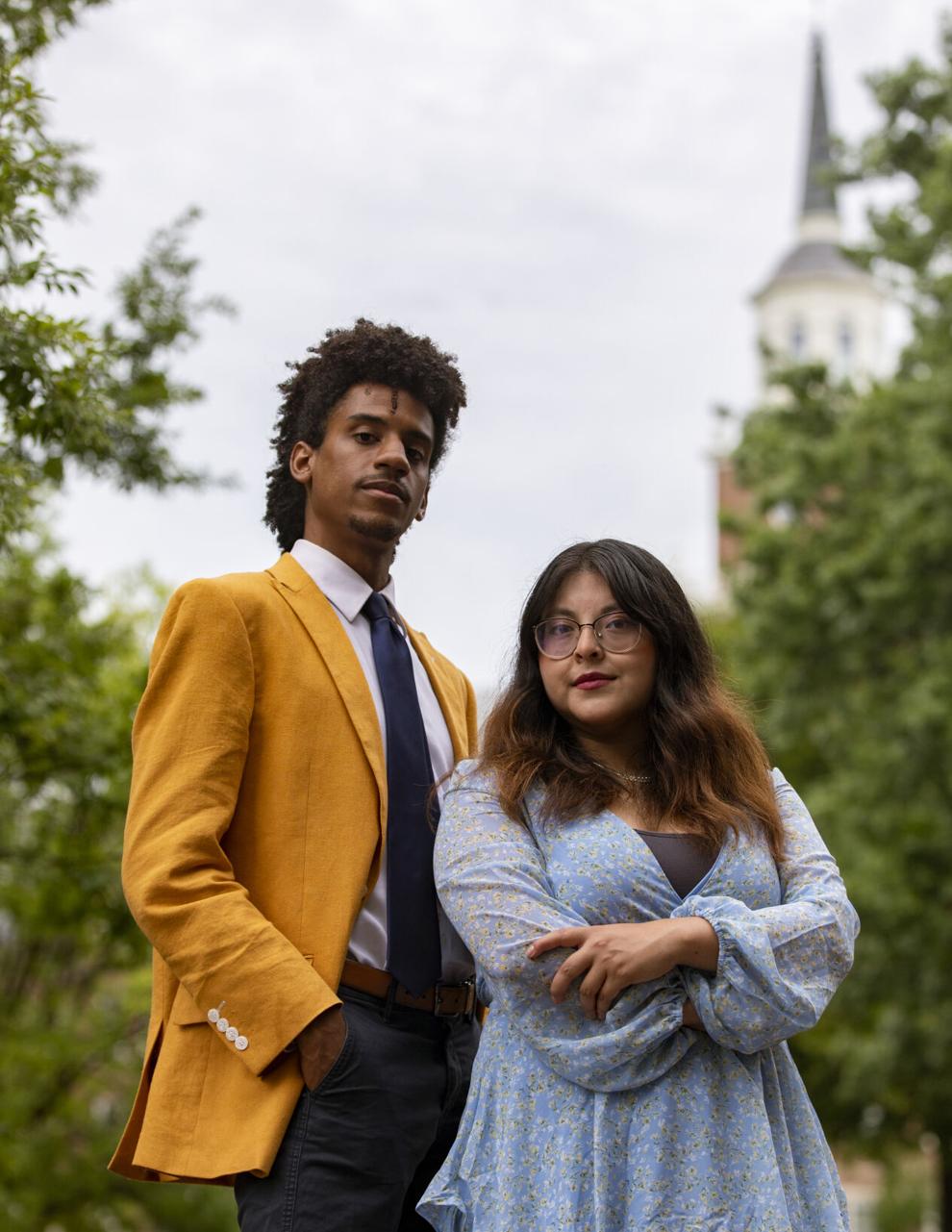 President Isaac Smitherman and Vice President Yulia Martinez were elected to the University of Cincinnati's (UC) Undergraduate Student Government (SG) last March after weeks of vigorous campaigning in all corners of campus. Smitherman, an environmental engineering student, and Martinez, a computer science student, ran a platform that focused on creating an equitable college experience for all students, emphasizing the importance of sustainability and working directly with UC's higher administration to actively voice the needs of the entire student body. The News Record sat down with the pair to discuss the significance of SG and their plans for the upcoming school year.
TNR: What would you like incoming students to know about SG?
Isaac Smitherman (IS): I want people to know that SG is a resource and that we are a dedicated group of students on campus. Whatever problem you have – whether that's something in Cincinnati, on campus, or maybe even just in Ohio – SG can be your one-stop shop to address all those things. 
Yulia Martinez (YM): I want students to know that we're also very accessible. You don't need to go through a third party or make an appointment. You can pop in by the office and talk to us. We're just an email, a click, an office away.
TNR: What are some of the easiest routes for students to reach out to SG?
YM: The easiest way to reach me would be my email. I know a lot of people in different departments. If you want something, whether it's academic, social, even just career readiness, I'm just an email away.
IS: We also have our UC SG Instagram account [@smitherman.martinez], and if you shoot a DM to that account, there's probably 10 or 15 people logged into it, so someone is bound to see and reply to it. We're also in 655 Steger [Student Life Center]. Yulia and I try to be there at least 10 a.m. to 5 p.m. every day and keep the door open. Students are welcome to stop in and come talk to us directly.
TNR: What would you like to share about yourselves as people and as students at UC?
IS: I hate saying I'm vegan, but I say that as being someone that really cares about sustainability and the environment. I'm also a Cincinnati native; I live nearby. I went to Walnut Hills High School right down the street, so this is my neighborhood. I'm always happy to talk to people if they need to be shown around. 
YM: I want students to know I'm Mexican. I'm a first-generation student born in Tlalpan, Mexico. My mom was 17 years old with nothing but a high-school degree and she decided to leave everything behind for me, so everything I've done has always been for my mom.
TNR: What are you most looking forward to this year?
IS: We have some collaborations with METRO in the near future. We're having conversations about pedestrian safety in Clifton, trying to get more students on the bus and educated about how to use the bus, hopefully making some of those things more accessible. A lot of people don't know that we have a student discount that gets you $1 rides on the bus.
TNR: What other successes have you had with the initiatives on your platform?
IS: The big one would probably be renaming McMicken. The administration came and asked us for our thoughts. Hopefully, some of the things we had to say were impactful, but I also don't want to diminish the Black Roundtable, the Irate 8, A&S Tribunal, even the campus YMCA.
We also passed a bill for TurboVote and purchased that subscription. Hopefully, students will be able to sign up for TurboVote, and that will send you election reminders, election updates, how to register, where your polling location is. 
TNR: What do you anticipate being the hardest part of being president and vice president?
YM: I think some of our more long-term administrative initiatives. For example, having a whole new position created in the department for international students with non-traditional visas. We had a meeting with the director [of international students], and he said that around 300 to 400 students on campus have a non-student visa, which is a lot of students who have to navigate some difficult situations concerning taxes, residency, even tuition. I know because I was one of them. Having a position within that department to help students like me would be incredibly helpful. But again, it's going to be hard because that's asking them to create a whole new job.
TNR: What do you think is one of the biggest problems facing UC, and how do you think you could go about resolving that?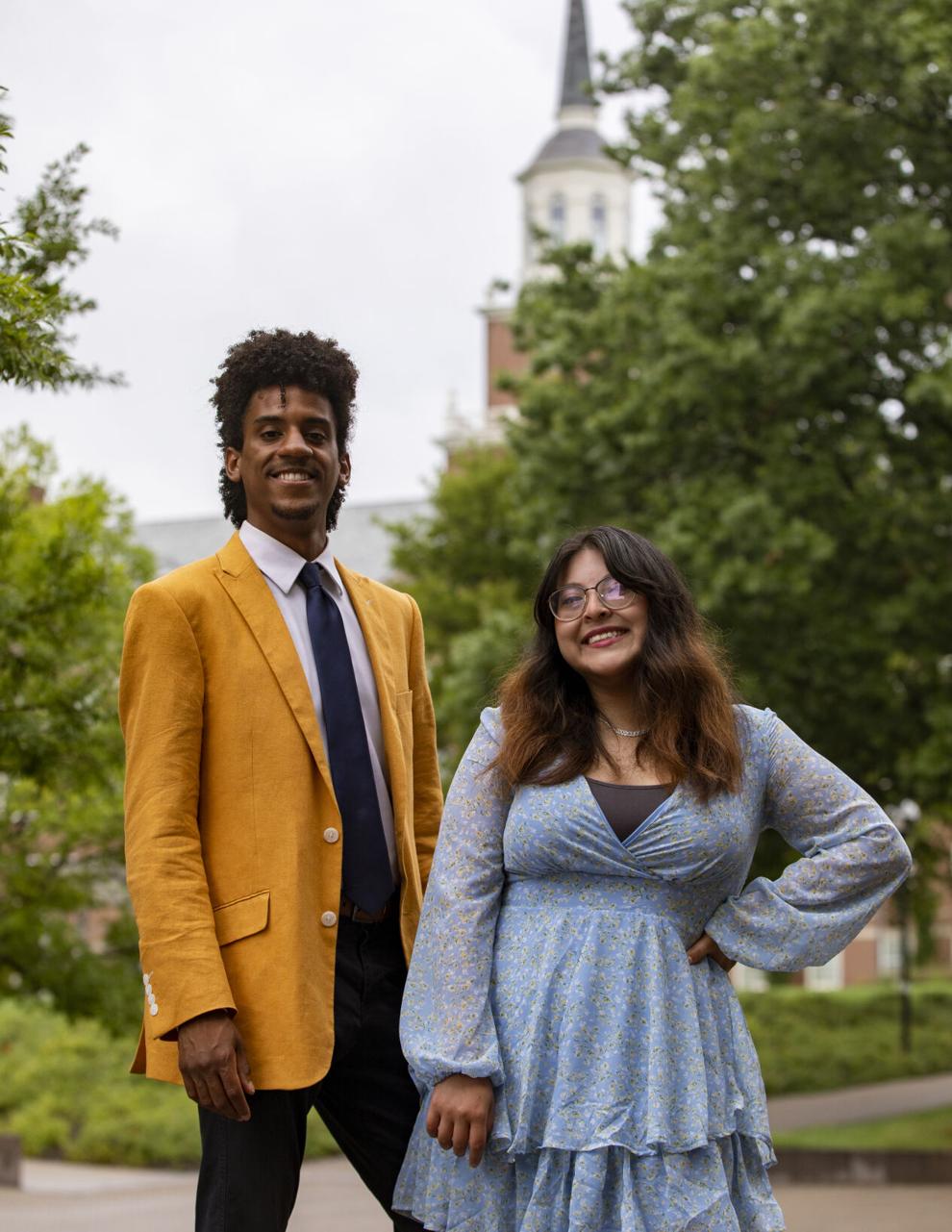 YM: One of the biggest things was renaming McMicken. I felt like what SG was facing was a ton of pushback, especially from the Board of Trustees. 
The other thing is student safety, especially since NightRide was decommissioned for a while and I was trying to lean more heavily towards using METRO and getting more students to navigate around campus using the METRO.
IS: We have students from countries around the world, and the culture shock, navigating the university and the ways that things work here can be challenging for international students. We're working with our directors of international students on those initiatives, making sure that the students at our university feel comfortable and supported.
I also feel like I would be remiss if I didn't mention reproductive rights. I think that's going to be something to address and to navigate. Most people having abortions are between 20 and 29 years old. We're looking specifically at that undergraduate and graduate population that we have on campus that's going to be affected by these changes and the law. So how do we keep people updated about what those changes are, how that's impacting them, and if they want to access those resources, what are the avenues to do that?
TNR: Is there anything else you'd like to students to know about the upcoming year?
IS: Our slogan is "Bolder Bearcats," so I think our goal is to see the campus come alive. I'm hoping to see the resurgence of student organizations and in-person activities on campus and having this be the first year that we start off with no COVID restrictions in place. I know that no matter where you go, people are going to be looking for you to help out, student government too. I don't want people to come here and continue to sit in their rooms and not be involved on campus. If you're a freshman and you're reading this, please get involved on campus because we need you. We need you really bad.