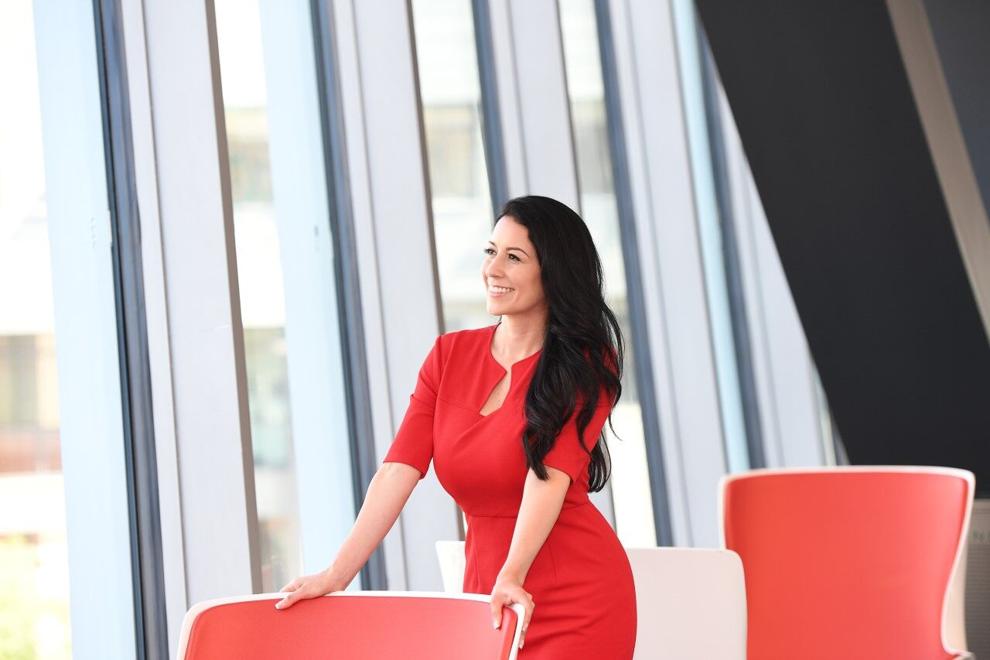 In early May 2020, the University of Cincinnati's (UC) Office of Equity and Inclusion gave out its annual Marian Spencer Equity Ambassador Award to Dr. Maria Espinola. This award honors the civil rights activist's legacy and the first Black woman to be elected to Cincinnati City Council. Espinola, a media psychologist and speaker, as well as an expert on diversity, women's issues and trauma, was the humble recipient.
"I was very honored to receive an award that is named after civil rights icon Marian Spencer," Espinola said. "Cincinnati is still one of the most segregated cities in the U.S., so doing advocacy work here can be very difficult. I can't imagine what it must have been like for her when she started."
Espinola is a vocal activist by participating on the UC Latino Faculty Association Executive Board as well as the Board of Directors at the Health Policy Institute of Ohio. She also regularly appears in Cincinnati news media, like the Cincinnati Enquirer and FOX19, speaking on a plethora of issues.
Recently, she wrote an Op-ed in the Enquirer titled, "Opinion: Hope is in the air, but healing will take time." In the article, she pulls on both her psychology and activism backgrounds to beautifully articulate her argument.
"So many times during these past four years," Espinola wrote, "I had to witness people share that they lived in constant fear of having their access to care, safety and civil liberties just taken away, abruptly and impulsively, after a tweet."
"It can be tempting to want to 'move on' and leave all those traumatic memories [of the Jan. 6 Capitol riots] behind us," she later wrote. "But we cannot do that if we truly want to protect democracy."
The UC Student-Run Free Clinic (SRFC), where Espinola serves as a faculty advisor, made national news as it was featured on CNN. "It was an amazing experience," said Espinola, referring to the clinic. 
She had the honor of mentoring Caroline Hensley, SRFC Co-Founder. Hensley, who Espinola describes as "one of UC's biggest stars," was the one to represent the clinic and the Cincinnati community on CNN. 
"Seeing the SRFC become a reality and seeing Caroline achieve her dream were definitely among the best moments I have had as a faculty member," said Espinola. "The fact that those achievements were recognized by CNN made them even more memorable."
The SRFC immensely helped those in the Latinx community, according to UC's Office of Equity and Inclusion. The clinic hits close to home for Dr. Espinola, as she was born and raised in Argentina. 
She studied psychology at the University of Buenos Aires before immigrating to the U.S. in 2001. In the U.S., Espinola completed a pre-doctoral fellowship in multicultural psychology at Boston University Medical Center and then studied at Nova Southeastern University, where she completed her doctorate. She also completed a post-doctoral fellowship in trauma psychology at McLean Hospital and Harvard Medical School. 
"I came to Cincinnati to join my husband after his career brought him here," she said. "When we first arrived, we were thinking of going back to Boston or Florida after a few years. We then both grew fans of Cincinnati and made the decision to stay."
To keep up with Dr. Maria Espinola's work, follow her on Instagram, Twitter, YouTube, Facebook, and TikTok @DrMariaEspinola.