Harambe photos by Jeff McCurry
Jeff McCurry spent time around various animals as a volunteer photographer for the Cincinnati Zoo and Botanical Garden. The majority of the time, McCurry was with the gorillas, specifically Harambe, one of the most well-known gorillas in America.
Harambe is remembered for being shot and killed on May 28, 2016 in an attempt by the zoo to save a child from danger. A young boy snuck away from his mother and found his way into the gorilla pit, becoming powerless in the hands of the powerful western lowland silverback.
McCurry said he was at the zoo the day Harambe arrived in April 2015 and was there just two hours before he died. McCurry was devastated, citing the funny relationship between himself and Harambe.
Prior to the tragic incident, McCurry spent his free time with Harambe and the other gorillas.
"He was my place I hung out when I was waiting to do something else," McCurry said. "I would just spend hours with him. If I had time to [spend], that's where I would [spend] it … Sometimes we would just sit there and stare at each other like, 'Oh, it's you again?'"
McCurry accumulated a multitude of photos and videos of the gorilla. After Harambe's death, he offered his work to the zoo for them to sell – suggesting they donate the proceeds to charity – but the zoo turned down the idea. This was likely because, according to an email provided by McCurry between he and director of zoo communications Michelle Curley, the media attention would become unbearable.
Zoo officials also insisted that McCurry not make his photos and videos available for the public. He refused to comply with the censorship, which he said resulted in the zoo dismissing him from his volunteer position in September 2016.
"You really feel it when you're not wanted," McCurry said. "I went from being the most approached, complimented person there by complete strangers, to everyone wanting to put a knife in my back. I'm like, 'Wait a minute I did the same thing the whole time, nothing changed, but you killed Harambe.'"
Almost two months after his dismissal, McCurry said he was then barred from the zoo's property. This came after he expressed concerns to zoo director Thane Maynard about zoo staff posting his photos to their personal Facebook and other social media profiles without McCurry's consent. McCurry retains the rights to the photos he took for the zoo, and only the zoo can use them, as they have a non-exclusive, non-transferrable license.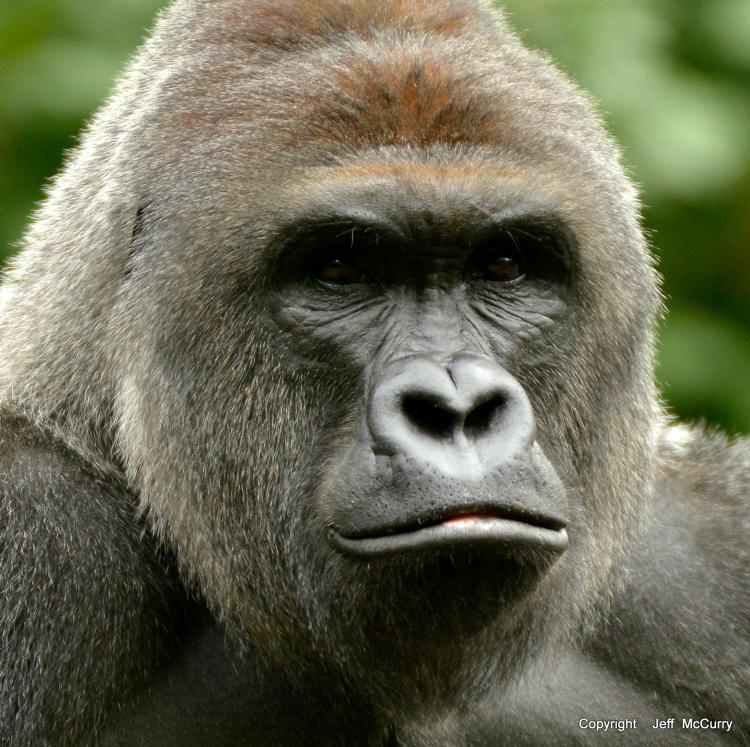 The Cincinnati Zoo declined to provide comments in regards to the situation, despite multiple opportunities, citing the information as confidential.
A handful of McCurry's photos of Harambe have been featured in The New York Times, People Magazine, CNN and other major news outlets. A plethora of his photos, though, have gone unseen — until now.
McCurry approached The News Record in September and offered to make available exclusive images and videos for use on the student media organization's website, giving the public a chance to see more of Harambe before his untimely death.
"I don't think anything should be hidden, so I believe they should be seen," McCurry said. "It's the only chance for anybody to see Harambe, who became world-famous. I don't see why not to [share]. I've always been a photographer who likes to share my work."
Claude Thompson and Jason Szelest contributed to the reporting of this article.